WHAT IS THE SKIN'S LIPID BARRIER AND WHY IS IT IMPORTANT?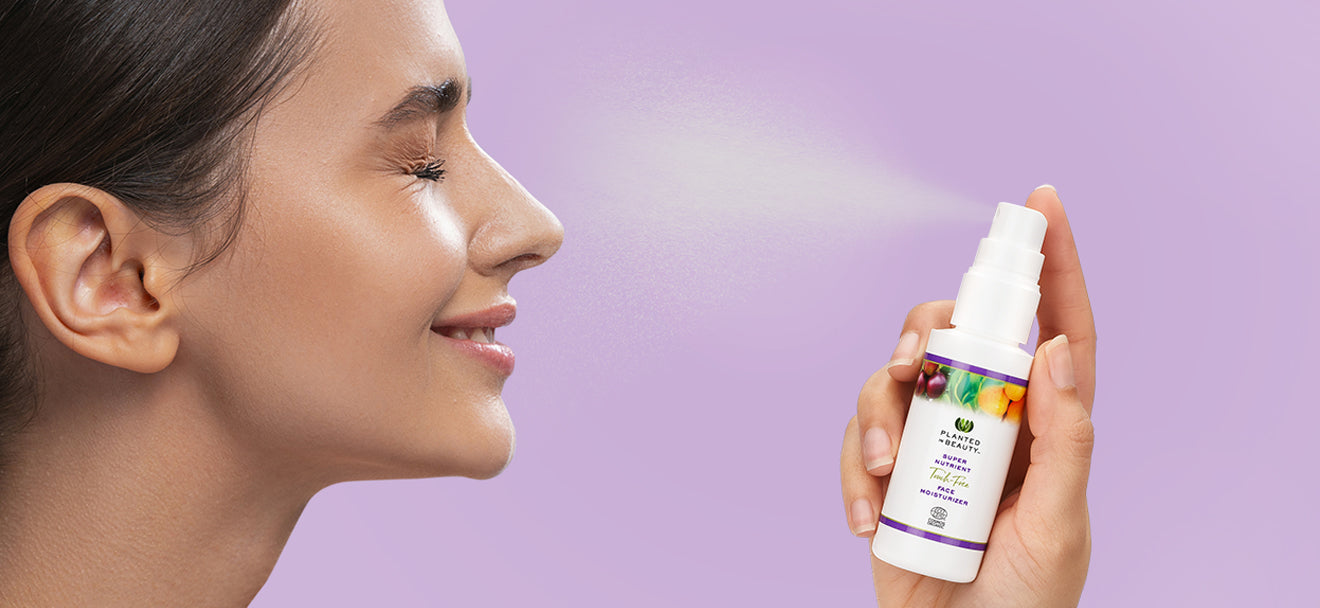 Every living thing has a protective outer coating to protect it from outside aggressors. Also called the lipid barrier, the skin's barrier does far more than simply provide a wall between you and the outside world.
The skin's barrier performs several important functions, primarily helping to trap water molecules and prevent water loss through the pores.
When the skin's barrier function is impaired due to dehydration, poor diet, over-exposure to UV rays or from using products that strip the skin's natural oils, the skin will no longer be able to perform these important functions resulting in dry, flaky, inflamed skin with an increased risk for aging. 
Fortunately, there are ways you can improve your skin's barrier function naturally, helping to restore your skin to its healthiest state.
NATURAL WAYS TO PROTECT YOUR SKIN'S LIPID BARRIER 
EAT CLEAN
Everything we eat impacts our skin, it really is as simple as that. No matter what excellent products you are using externally, you won't see results if your diet is unhealthy. Whole foods, brimming in antioxidants will help to feed your skin cells with healthy nourishment and this will reflect in a glowing, healthy complexion. 
Our two favorite antioxidant vitamins for healthy skin are Vitamin C and Vitamin E. Vitamin C helps to fight inflammation in the skin as well as free radicals that can penetrate the skin's barrier and weaken it, whereas Vitamin E helps to neutralize any free radicals the skin may come into contact with. 
Prebiotics and probiotics help to keep the gut healthy and happy and a healthy digestive system is essential for a healthy skin. Any problems in the gut such as a leaky gut, can cause toxins to leak into the bloodstream and manifest in the skin as blemishes and other skin irritations.
Also, essential fatty acids help to nourish and hydrate the skin cells, locking moisture into the skin, all while reducing inflammation and promoting a luminous glow!
Our favorite plant-based foods for a healthy complexion include the following:
Coconut oil
Seeds rich in fatty acids such as hemp seeds
Foods brimming in vitamin E such as sunflower seeds, almonds and avocados
Vitamin C rich foods such as citrus fruits like lemons and oranges, winter squash, leafy greens and cruciferous veggies like broccoli and cauliflower
Prebiotics including bananas, asparagus, onion and garlic
Probiotic rich foods such as fermented foods including sauerkraut and kimchi 
Any organic fruit or vegetable is going to be packed in antioxidants and nutrients so skip the packaged food aisles and buy all your groceries fresh to avoid processed foods.
AVOID HOT WATER
You may love the feel of hot water on your skin, but your skin? Not so much.
Hot water strips the skin of all beneficial oils leaving it unbalanced and your barrier function weakened. Always be sure to rinse your skin with only lukewarm or cool water to keep it strong, healthy and balanced.
STRESS LESS
This one is easier said than done, but chronic stress causes the stress hormone, cortisol, to run rampant in your body and this is not good news for your skin. 
Cortisol can impair your barrier function in numerous ways, from drying it out to breaking down collagen and elastin, two structural proteins necessary for a youthful complexion. 
The best way to manage your stress is through a healthy diet, as a healthy immune function helps the body to better deal with stress, as well as by finding an activity you truly enjoy and can stick to on a daily basis, be it yoga, meditation or a calming walk in nature. 
ALL-NATURAL SKIN CARE PRODUCTS
Ditch those conventional products that aren't doing your skin any real good and opt instead for all natural and organic ingredients that help to protect the skin's barrier, balance pH and provide antioxidant support and protection.
Try Well Within Beauty's certified organic, 100% natural Super Nutrient Touch-free Face Moisturizer. This unique formula contains a super-charged blend of Camu Camu, Spirulina, and Black Currant to boost skin health leaving it feeling hydrated, soothed, softened and glowing - anytime, anywhere!
Printer Friendly