EXPERIENCE THE MANY SKIN AND HEALTH BENEFITS OF ALGAE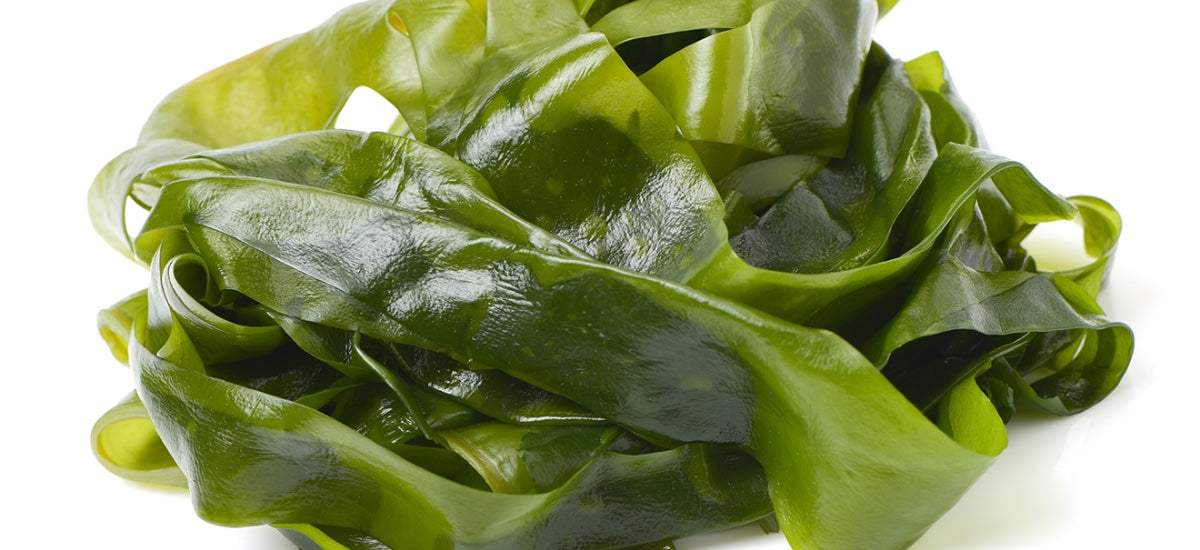 While it's not something you typically like to see floating around you while you're relaxing in the ocean, seaweed (scientifically referred to as algae) has numerous benefits for your skin and overall health. Plus, it's incredibly simple to incorporate more algae into your daily routine and reap the benefits of adding algae to your diet! 
UNDERSTANDING ALGAE VARIETIES
Algae varieties are commonly classified by color and can include red, green and brown seaweed. The colors of the different algae species are often associated with their varying proportions of vitamins, minerals, proteins, and antioxidants. Considered more nutrient dense than land vegetables, seaweed is an excellent source of micronutrients including iodine, folate, magnesium, calcium, zinc, selenium, and iron. Also antioxidant-rich, they help protect against free radical damage that often leads to chronic illnesses.
Although the varying algae species provide many similar benefits, there are some differentiating health benefits. For instance, blue-green algae, such as spirulina and chlorella, contain much higher levels of nutrients which give them their deep green color and is considered a natural energy booster that helps treat fatigue, anxiety, and depression.
On the other hand, kelp, a type of brown algae, contains higher levels of iodine and other beneficial nutrients. It is a powerful anti-inflammatory and is believed to help with weight loss as well as helping to protect against certain types of cancer.
IMPACT ON YOUR SKIN
Due to its high level of nutrients and minerals, algae can be incredibly beneficial for your skin as well as your overall health. For instance, spirulina, the blue green algae found in our Super Nutrient Touch-Free Face Moisturizer  nourishes and boosts moisturization, decreases inflammation, tones the skin and encourages cell turnover to promote a more youthful-looking radiant complexion.
In addition to these benefits, it has been shown that the compounds found in kelp can reduce the appearance of cellulite when it is incorporated into the diet either in recipes or by taking a supplement. 
COOKING WITH ALGAE
Several varieties of algae have been used for thousands of years in edible preparations especially in Japanese cultures. Edible seaweed varieties are most commonly sold dried and usually need to be reconstituted in warm water before using in a recipe. 
One easy way to incorporate more seaweed into your diet is to use the variety known as kombu when cooking grains and legumes. Kombu is part of the kelp family of seaweeds and has been shown to help reduce the risk of cancer and improve thyroid function. Also, by simply adding a piece of kombu to the cooking water of your grains or legumes, you can help make them more digestible and provide you with additional iodine. 
Additionally, you can easily make homemade seaweed salad with the following recipe which uses wakame, another brown seaweed variety.
HOMEMADE SEAWEED SALAD
Serves: 4
Total Time: 25 minutes
INGREDIENTS:
1 ounce dried wakame seaweed
2 tablespoons rice wine vinegar
1 tablespoon toasted sesame oil
1 teaspoon soy sauce or tamari
1 teaspoon coconut aminos
1 teaspoon ginger, grated
2 tablespoons sesame seeds, toasted
In a large bowl, place the seaweed and cover with cold water.
Let sit for 20 minutes before draining, being sure to squeeze any excess water out of the seaweed.
Slice the seaweed into desired size and return to a bowl.
In a small bowl, whisk together the rice wine vinegar, sesame oil, soy sauce (or tamari), coconut aminos and ginger.
Pour over prepared seaweed and toss to combine.
Sprinkle with sesame seeds before serving.
Printer Friendly