HOW TO REMEDY DRY AND DEHYDRATED SKIN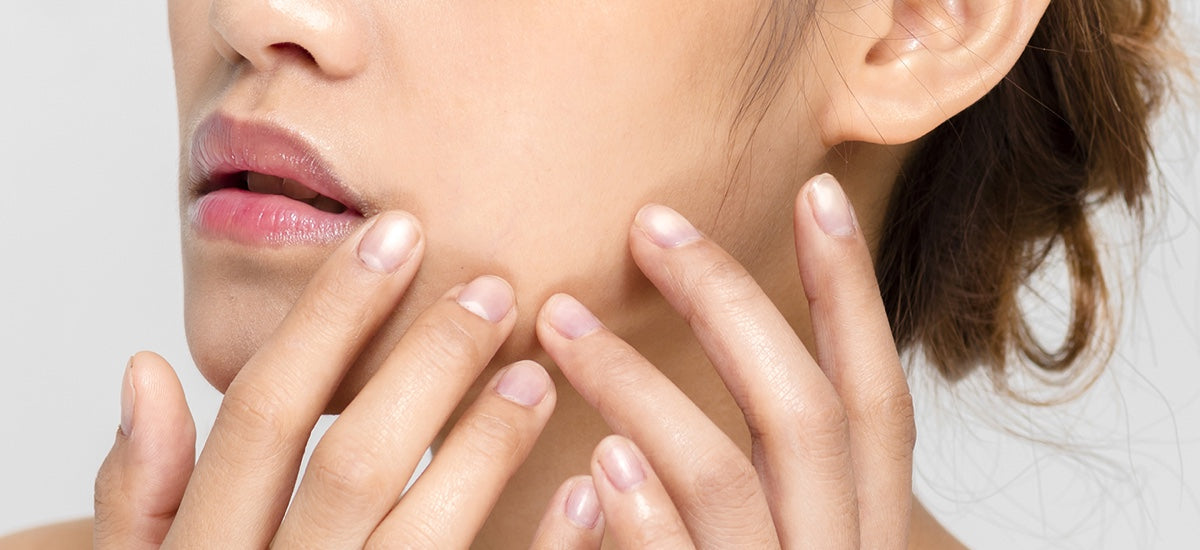 Have you ever considered that your dry skin isn't actually dry? Dry-feeling skin can be a sign that your skin is dehydrated. Many people confuse the two, but they're not the same. When it comes down to it, dehydrated skin needs hydration while dry skin needs moisturization. Here's how to tell the difference and remedy your skin situation. 
WHAT DEHYDRATED SKIN LOOKS LIKE
Dehydrated skin—even when it's properly moisturized—feels tight and looks dull. This happens because it lacks water. Just as water hydrates the internal body, it is also needed to hydrate the skin. Dehydrated skin is a common issue that can happen to anyone, even people with oily skin. It mainly occurs because of a dry climate and environmental factors like pollution or prolonged exposure to the sun. You might also experience dehydrated skin after taking certain medications, after using beauty products with toxic ingredients, or after frequent exfoliation.
WHAT DRY SKIN LOOKS LIKE
Dry skin may feel rough, itchy, flaky, or sensitive because it lacks sebum, the natural oils produced by the body. Dry skin is a skin type that typically worsens with age, as the body naturally produces less and less oil. When people with dry skin moisturize, they may notice that the products absorb quickly, leaving skin feeling dry again shortly after.
HOW TO REMEDY BOTH DRY AND DEHYDRATED SKIN:
You can resolve your issues with dehydration by increasing the water content of your skin. Do this by using all-natural products with humectants, or hydrating ingredients. You can ease dry skin by increasing moisturization by applying nourishing ingredients to the skin. We suggest trying our Super Nutrient Touch-Free Face Moisturizer, a natural touch-free, hygienic hands-free way to moisturize throughout the day. Rich in super-charged nutrients, antioxidants and skin-replenishing ingredients, this 100% natural high performing ultra-fine spray moisturizer instantly delivers maximum hydration and comfort. It also strengthens skin's protective barrier against damaging environmental effects and boosts skin health leaving it feeling hydrated, soothed, softened and glowing. 
Printer Friendly
---
Also in Volume 81