APRICOTS: ANTIOXIDANT BENEFITS FOR VIBRANT SKIN + HEALTH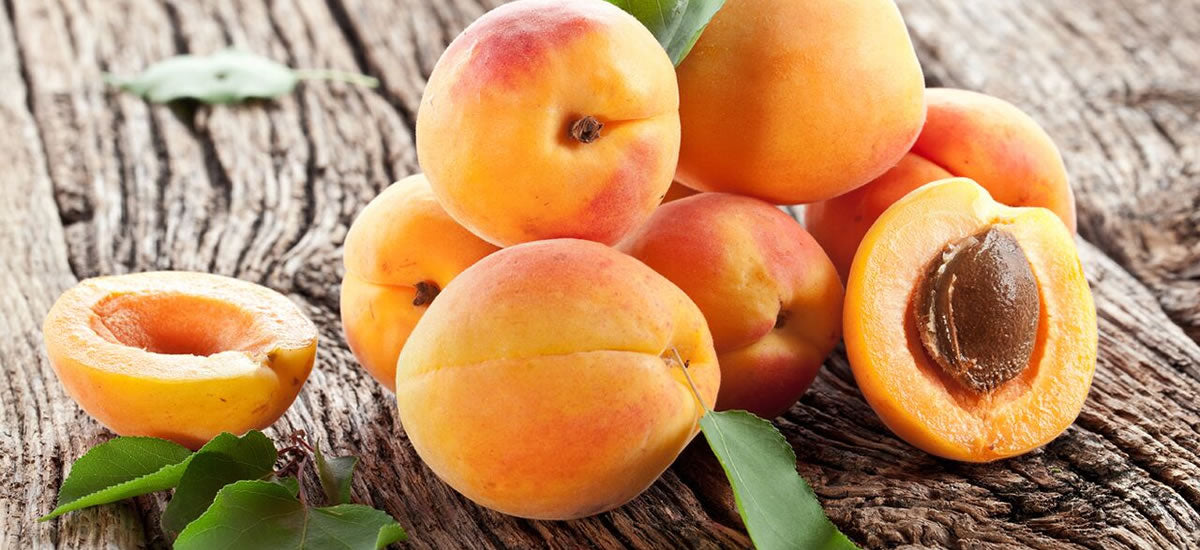 Golden, juicy apricots are bursting with a luscious sweet-tart flavor. Next time you see them at the grocery store, pop them into your cart. A luxurious addition to smoothies, salads and salsas, apricots tantalize the tastebuds. What's more? In addition to being a healthy (and delicious) part of your diet, apricot oil (extracted from the seed) is a moisturizing and healing ingredient found in natural beauty products. 
Apricots are part of the Prunus family of stone fruits, and are relatives of peaches, cherries and almonds. Apricots are seasonal in late spring and throughout summer, but preserving and dehydrating methods make them available all year round.
Whether you enjoy apricots for snack or as part of your skincare routine, you'll discover an abundant array of health, beauty and antioxidant benefits.
BALANCE MOISTURE INSIDE + OUT
Apricot oil contains gamma linoleic acid, an omega-6 fat, and vitamin A. As a beauty ingredient, it's added to skincare products to hydrate the cells. Useful for all skin types, apricot oil is especially good for those with combination or oily skin. This is because it's thin and light, which absorbs easily into the skin without leaving a greasy film.
While apricot oil nourishes externally, whole apricots moisturize internally. When consumed, they're said to lubricate the lungs to help relieve symptoms of dryness caused by chronic conditions and illnesses, such as asthma and bronchitis. Apricots' moisturizing qualities can also ease constipation to promote healthy elimination and detoxification.
FIGHT FREE RADICALS + WRINKLES
As a skin care ingredient, antioxidant-rich apricot oil helps to stimulate skin cell regeneration. When your skin cells actively and rapidly renew, it naturally smoothes out wrinkles and slows signs of aging.
As part of your diet, apricots provide antioxidant benefits that can help your body prevent and fight free radicals. When left unchecked, free radicals can cause DNA damage and diseases like cancer. Eating a colorful range of antioxidant-rich fruits and veggies is one of the best things you can do to stay vital and radiant. 
TREAT SKIN CONDITIONS + BUILD IMMUNITY  
Apricot oil's unique combination of nutrients, including vitamin C, can help heal scars and treat skin conditions such as eczema. Furthermore, apricot oil is a vital skincare ingredient that can decrease inflammation.
When consumed, apricots give your body a boost of vitamin C. Renowned for strengthening the immune system, vitamin C can help keep cold and flu germs at bay.
With their diverse range of nourishing, moisturizing and antioxidant benefits, apricots have earned their place in Well Within Beauty's
Super Nutrient Touch-free Face Moisturizer unique formula.
 With extraordinary touch-free, hands-free hygienic application, this natural skin-plumping spray moisturizer provides hydration and radiance whenever your skin may feel dull and dry. Instantly smooths, soothes and softens skin - anytime, anywhere!
Printer Friendly