15 HEALTHY LIVING TIPS FOR LASTING SUCCESS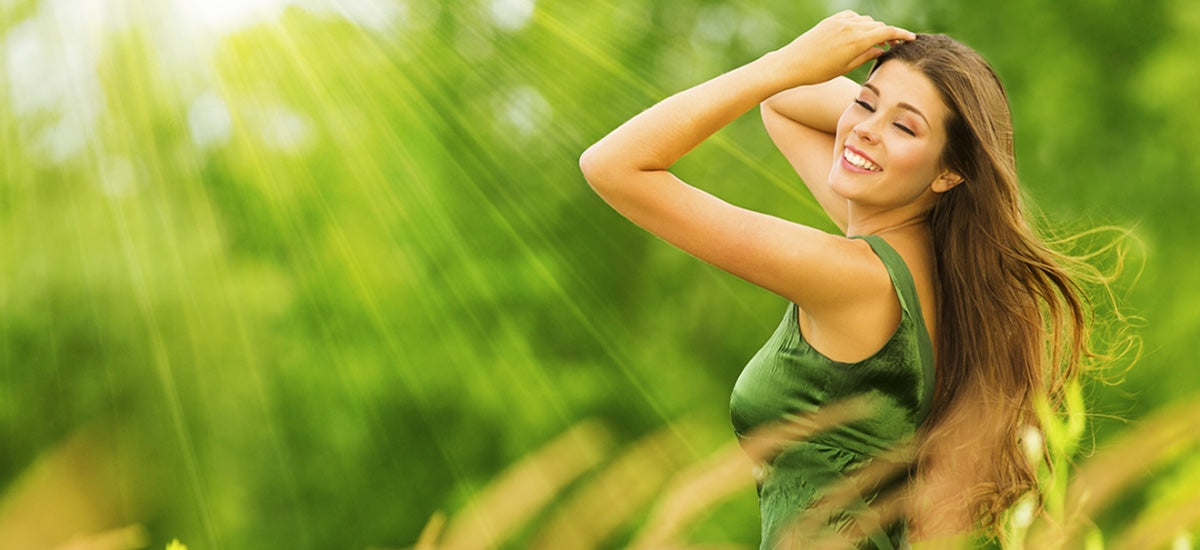 Well Within Beauty shares 15 healthy living tips to guide you on your personal wellness journey. 
These wellness tips embody an integrative approach to health living, inclusive of nutrition, skin care, and lifestyle. There's no need to incorporate everything at once. We encourage you to implement these changes in a thoughtful way that supports progress over perfection.
SKIN CARE TIPS FOR NATURAL BEAUTY 
CHOOSE PURE, NATURAL PRODUCTS.
Like food labels, check all of your skin care labels, and trade in any products that contain chemicals for products with natural, organic ingredients. Click here to learn more about our all-natural, non-toxic, certified organic formula.
FEED YOUR SKIN.
A whole foods diet (see Nutrition tips) can do wonders for your skin by reducing cellular damage and inflammation and slowing the signs of aging. Healthy foods also clear up common skin conditions like rashes, acne, and dry patches. 
PROTECT YOUR SKIN.
Sun protection is important even in the colder months. Try your best to avoid direct sun exposure. Apply all-natural sunscreen, wear a wide-brimmed hat and sunglasses, and cover up with special sun-protective clothing to block ultraviolet rays.
WORK UP A SWEAT.
Sweat regulates your body temperature, flushes toxins, and promotes clear skin. Encourage your body to produce sweat by engaging in cardio activity, taking hot yoga classes, or even sitting in saunas and steam rooms a few times per week.
USE A DRY SKIN BRUSH.
Dry skin brushing boosts circulation, sheds dead skin, stimulates the lymphatic system, and relieves stress. It only takes five minutes a few days a week to notice results. Click here for instructions.
NUTRITION TIPS FOR MINDFUL EATING
EAT REAL FOOD.
Real, whole foods are those found in nature and consumed as close to their natural state as possible. Enjoy a diet full of nutrient-rich, plant-based whole foods, such as fruits, vegetables, nuts, and seeds, to promote vitality and beauty. Click here to discover the benefits of a plant-based, whole-foods diet. 
GO GREEN EVERY DAY.
Vegetables are among the most abundant sources of essential nutrients, but dark leafy greens are especially powerful. Try to eat greens with every meal. There are plenty to choose from, including kale, spinach, broccoli, and Swiss chard. Click here for health benefits and cooking instructions.
ELIMINATE SUGAR.
Refined sugars, like white sugar, don't contain a real nutritional profile, so there's no benefit to consuming them. You can curb your sugar habit by minimizing your sugar intake, and instead, opting for fresh or dried fruit to satisfy a sweet tooth. The less you eat sugar, the less you'll crave it.
READ LABELS.
Certain foods appear healthy, but actually contain chemicals, preservatives, and added sugars. When reading a label, look for ingredients you can pronounce and recognize as real foods. Let labels help you decide what to put in your body and what to avoid.
DRINK WATER.
The body needs water to perform major functions. Aim to drink half of your body weight in ounces per day. For a digestive boost, start your morning with a mug of warm lemon water. 
LIFESTYLE TIPS FOR DAILY HAPPINESS 
PRIORITIZE SLEEP.
Adequate sleep is a vital component of optimal health. Aim for seven to nine hours per night. If you have trouble sleeping, rub lavender oil onto the bottoms of your feet, or enjoy a mug of herbal tea.
MANAGE STRESS.
Stress is linked to inflammation and disease. Relaxation techniques like deep breathing, meditation, and yoga can be profoundly helpful for minimizing stress and enjoying all the physical and emotional benefits that come with inner calm. Click here for more stress management strategies.
SPEND TIME IN NATURE.
Commit to spending more time away from your smartphone, television, and computer. Once unplugged, head outdoors for a hike, bike ride, or walk. If it's cold outside, bundle up—you can still get exercise in the winter months!
MOVE YOUR BODY.
Every little bit helps, but it's best to aim for 30 minutes of exercise five days per week. Find something that you enjoy—try activities like walking, swimming, hiking, cycling, yoga, kickboxing, spinning, dancing, and interval training.
LIVE WITH PURPOSE.
Following your passion, maintaining healthy relationships, feeling comfortable in your home, and being balanced in all areas of life are as important to authentic wellness as any food and exercise plan. Begin a daily journal writing or gratitude practice to help you connect with your deepest thoughts, desires, and passions.
PROGRESS OVER PERFECTION
Self-improvement is a journey—don't feel like you need to transform yourself overnight. Instead, incorporate one or two healthy living tips this month, then check in with yourself. If all went well, add another new tip to your routine. If something didn't work, figure out why and adjust as necessary. This way, you can build on your success over time. 
Printer Friendly