OPTIMIZE SKIN HEALTH WITH STRESS MANAGEMENT STRATEGIES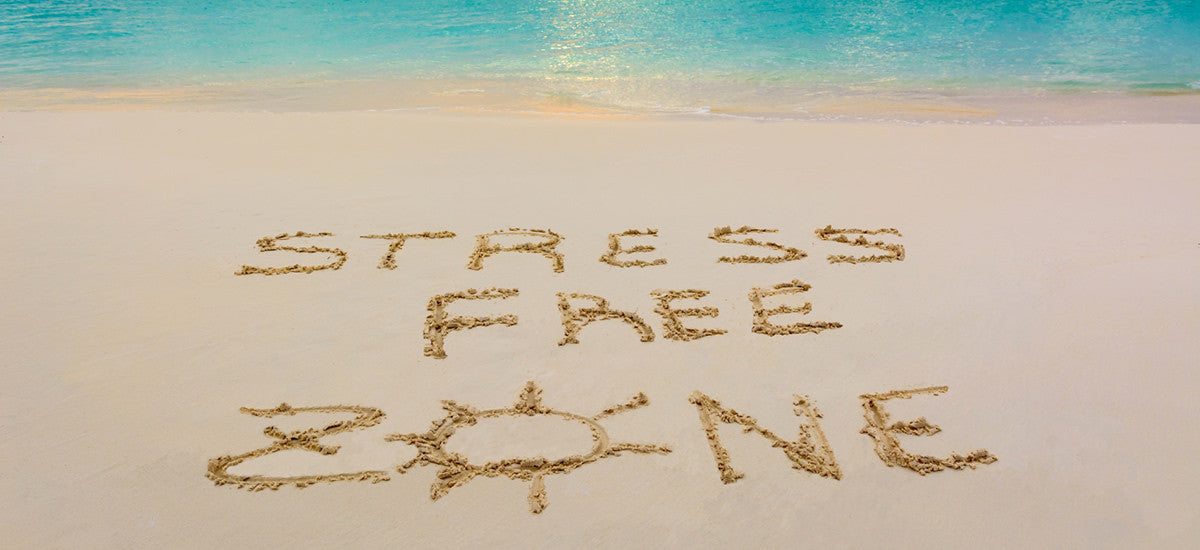 A stress-inducing event can wreak havoc on beauty and wellness. Job loss, breakups and family discord, along with a host of other life events, can lead to breakouts, dry skin, and the development of fine lines and wrinkles. Learn the connection between stress and your skin, and find out how you can optimize skin health with stress management strategies.
INCREASED RISK OF INFLAMMATION
Psychological stress triggers the body's fight-or-flight response, which generates hormones like cortisol. In short-term situations, this is adaptive because it helps the body react to perceived stress. When you are exposed to chronic stress, however, the body becomes flooded with cortisol. As a result, cortisol, a hormone that typically helps control the body's inflammatory response, loses its power.
Inflammation threatens immune functioning, which contributes to the progression of diseases, like diabetes and cardiovascular disease, in addition to skin conditions such as acne and psoriasis. Excess cortisol levels also damage the production of collagen and elastin, which lead to premature aging.
DIGESTIVE PROBLEMS
Stress also negatively impacts digestive functioning. The gut is responsible for absorbing beauty nutrients from foods and removing toxins. In response to chronic stress, the digestive system slows down, unable to carry out its essential functions. On the other hand, some foods may move through the bowels more quickly, which stops the body from being able to absorb beneficial nutrients.
When the gut doesn't function properly, skin conditions like eczema and acne are exacerbated. This happens because the digestive system can no longer properly expel toxins, which may cause them to rise to the surface of the skin, worsening existing skin conditions.
NEGATIVE LIFESTYLE FACTORS
Stress also reduces self-control, causing you to reach for unhealthy processed foods that you wouldn't eat under normal circumstances. These fatty, sugary and salty foods impact healthy hormone regulation and contribute to weight gain. When you're stressed out, you may also increase your consumption of alcohol and caffeine use, which results in fine lines and wrinkles.
The increased cortisol and inflammation associated with stress make the skin's sebaceous glands produce more oil--a process that may worsen existing skin conditions. As previously discussed, psychological stress is linked poor decision-making. This decline in self-control may cause you to neglect your normal skin care routine. For instance, you might go to sleep without removing makeup or cleansing thoroughly.
STRESS MANAGEMENT STRATEGIES FOR HEALTHIER SKIN
Thankfully, stress doesn't have to negatively impact skin health. When you effectively address the root causes of stress and implement healthier lifestyle behaviors with stress management strategies, you can minimize its negative effects on your skin.
AWARENESS
Bringing awareness to the stressors in your life is essential to overcoming them. Know the common signs of stress, such as muscle tension, decreased energy, sleep disruption, agitation and anxiety. When you notice such symptoms creeping up in your daily life, make an effort to consciously engage in health-promoting behaviors.
DEEP BREATHING
Build a stress management toolbox with relaxation exercises like deep breathing. This form of breathing supplies more oxygen to the brain, sending it the message to "calm down." Deep, abdominal breathing triggers the body's natural relaxation response and helps you counteract stress. One positive benefit of deep breathing is that it can be practiced anywhere at any time.
CLEAN EATING
Reduce the effects of stress on your skin by including healing foods in your diet. Avoid processed foods. Instead, stick to choices that help you reduce cortisol, fight inflammation and improve digestive functioning. These include nutrient-dense plant-based foods like asparagus, avocados, beans, cashews, flax seeds and green tea.
PHYSICAL ACTIVITY
Exercise reduces inflammation, helps regulate the digestive system and generates stress-reducing chemicals called endorphins. Try to get at least 30 minutes of physical activity on most days of the week. Enhance the positive benefits of your workout by taking it outdoors. Research shows that just 90 minutes in nature reduces conditions like anxiety and depression, which are linked to stress.
SELF-CARE
If your lifestyle consists of running from one responsibility to another, you may need to increase your "me-time." Spend some time each day doing activities you enjoy. This may translate to chatting on the phone with a friend or watching a comedy with your family. You might also develop a gratitude practice of writing down three things each day for which you are thankful.
UNPLUGGING
Modern-day society is constantly plugged in. Such nonstop activity often exacerbates stress and causes you to neglect your health and well-being. Commit to spending more time away from your smartphone, TV and computer. Plus, shut off any screens at least an hour before bed to improve your sleep quality and reduce stress.
Chronic stress increases your risk of inflammation and digestive issues, which negatively impact skin health. Stress also contributes to poor lifestyle choices that increase your chances of eating unhealthy foods and neglecting your skin care routine. Put stress management strategies to good use and improve your skin health by performing relaxation exercises, cleaning up your diet, exercising and engaging in regular self-care.
Printer Friendly