IS ADRENAL FATIGUE REALLY A THING?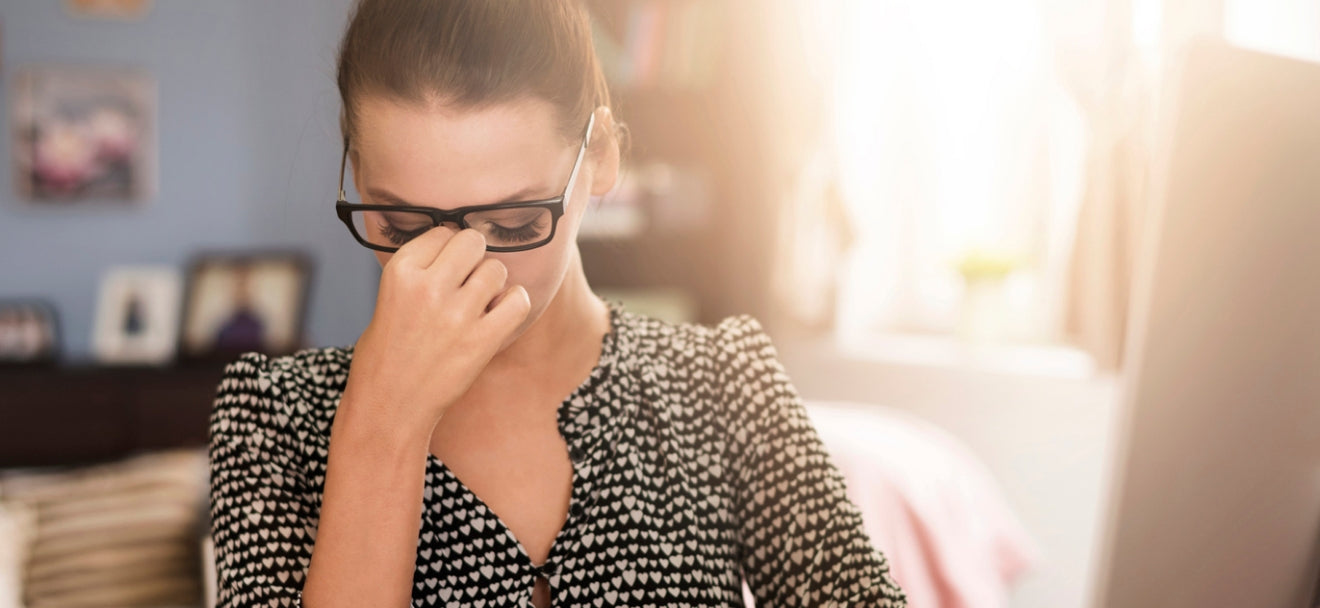 Google any common complaint associated with the fast-paced, hyperconnected nature of modern life — insomnia, low energy, weight gain, sugar cravings — and you'll likely be diagnosing yourself with "adrenal fatigue" within minutes. 
The condition has become increasingly buzzy thanks to integrative and functional medicine physicians sounding public health alarms about its prevalence, but conventional physicians still largely deny its existence as a medical diagnosis. 
"Adrenal health is the key difference between my approach to wellness and that of the traditional medical establishment, which holds that the adrenals are unimportant unless they completely fail or are extremely overactive," says Sara Gottfried, MD, author of The Hormone Cure, The Hormone Reset Diet, and Younger. "I regard stress resilience and adrenal wellness as the foundation of health and vitality, and I believe that it is largely unrecognized and under-addressed in conventional medicine."
And according to Dr. Gottfried and other experts, busy women undergoing the hormonal changes of perimenopause and menopause may be particularly susceptible.
Here's what you need to know.
WHAT IS ADRENAL FATIGUE?
Adrenals are endocrine glands situated above the kidneys that produce and regulate a variety of hormones, including cortisol.
The adrenals release cortisol in response to external stressors. For instance, a cortisol spike increases blood sugar and suppresses the immune system and digestion, so all of your body's energy can be used to respond to the threat. But while the system is designed to respond to occasional threats and then return to equilibrium, modern life is a minefield of adrenal triggers.
"Most women I know respond the same way almost daily to the emotional stress of financial worries or traffic tie-ups or the state of their marriage as they would to an immediate physical stress," explains Dr. Gottfried. "When psychosocial stress is incessant, or when you perceive that life is incessantly stressful, you move progressively from healthy adaptation to toxic, stress-related harm to your body. I call this adrenal dysregulation." 
YOUR BODY CAN'T TELL THE DIFFERENCE BETWEEN A REAL THREAT (SAY, A CAR ACCIDENT) AND RUN-OF-THE-MILL PRE-MEETING PANIC AND STARTS PUMPING OUT CORTISOL NONSTOP. THAT THROWS EVERYTHING OUT OF WHACK.
In other words, your body can't tell the difference between a real threat (say, a car accident) and run-of-the-mill pre-meeting panic and starts pumping out cortisol nonstop. That throws everything out of whack, and you're left with a cortisol flood — or your adrenals get so tired of making it they basically give up. Hence, fatigue. 
Dr. Gottfried uses the phrase "adrenal dysregulation" rather than "adrenal fatigue" purposefully to point out that there's an entire spectrum of hormonal imbalance that can happen, and that differentiation is important when it comes to conventional medicine's reluctance to recognize the condition. 
Adrenal insufficiency (Addison's disease) is the medical term for when your adrenals basically stop making cortisol, while Cushing syndrome is the diagnosis for an overabundance of cortisol. But most MDs don't recognize anything in between as a serious problem and contend that research so far has not pointed toward the existence of adrenal fatigue. 
However, Dr. Gottfried says that while specific research on adrenal fatigue as a medical condition may not exist, research showing links between a dysregulation of cortisol and major health issues is robust and conclusive. 
"Adrenal dysregulation is a condition associated with an increased risk of disease," she says, referencing studies that link high cortisol levels to higher risk of high blood sugar and insulin resistance, obesity, mood and cognitive issues, infertility, and insomnia. 
THE LIST OF SYMPTOMS IS PRETTY LONG AND INCLUDES FATIGUE AND SLEEP DISTURBANCE, ACHES AND PAINS, LOW LIBIDO, INFERTILITY, UNEXPLAINED WEIGHT LOSS OR GAIN, AND SALT AND SUGAR CRAVINGS.
These issues may be exacerbated by perimenopause and menopause because of other changes your body is undergoing, like the slowing of your thyroid and metabolism, fatigue, and erratic moods. "With all these hormonal changes, your stress response becomes heightened," Dr. Gottfried says. "Put it all together, and you have a perfect neuroendocrine storm: all three hormonal systems — ovaries, thyroid, adrenals — working together to pull the rug out from under you."
WHAT ARE THE SYMPTOMS?
So how do you know if your adrenals are all washed up and need a serious refresh?
The list of symptoms is pretty long and includes fatigue and sleep disturbance, aches and pains, low libido, infertility, unexplained weight loss or gain, and salt and sugar cravings. 
It's important to remember that since you're talking about a systemic issue, it can manifest in many complex ways. If you're concerned, you can ask your physician to test your cortisol levels, and Dr. Gottfried recommends all women over 40 get their levels tested. 
"I see adrenal fatigue commonly in my patients," says functional medicine physician Susan M. Scharf, MD. "However, not all adrenal fatigue is the same. Besides the fact that each patient is unique, adrenal fatigue itself has its own spectrum. There are varying degrees that a patient may have."
WHAT'S THE SOLUTION?
If you do see a physician who diagnoses you with some level of adrenal dysfunction, you'll be given a plan that likely involves lifestyle changes, dietary recommendations, and supplements.
"A combination of a whole-foods diet, appropriate exercise, and stress management techniques such as meditation, deep breathing, and yoga can help keep your cortisol levels in check," says Dr. Gottfried, although she also prescribes vitamins, herbal therapies like adaptogens, and bioidentical hormones, depending on the patient. 
And though you may see some results fairly quickly, getting your hormonal systems back to normal won't be a quick fix. "Adrenals do heal quite slowly, but this also depends on a number of factors, first of which is to always remember that each person is unique in his or her healing journey," says Dr. Scharf. Those factors include how long you've had adrenal fatigue, the level, and the type of stressors that led to the problem. 
The biggest to keep in mind? "The ability this person has to really slow down and make healing his or her top priority can also affect healing time," she says.
This article first appeared on thefinelinemag. It has been reprinted with permission.
Printer Friendly