ESSENTIAL PRACTICES FOR STRESS MANAGEMENT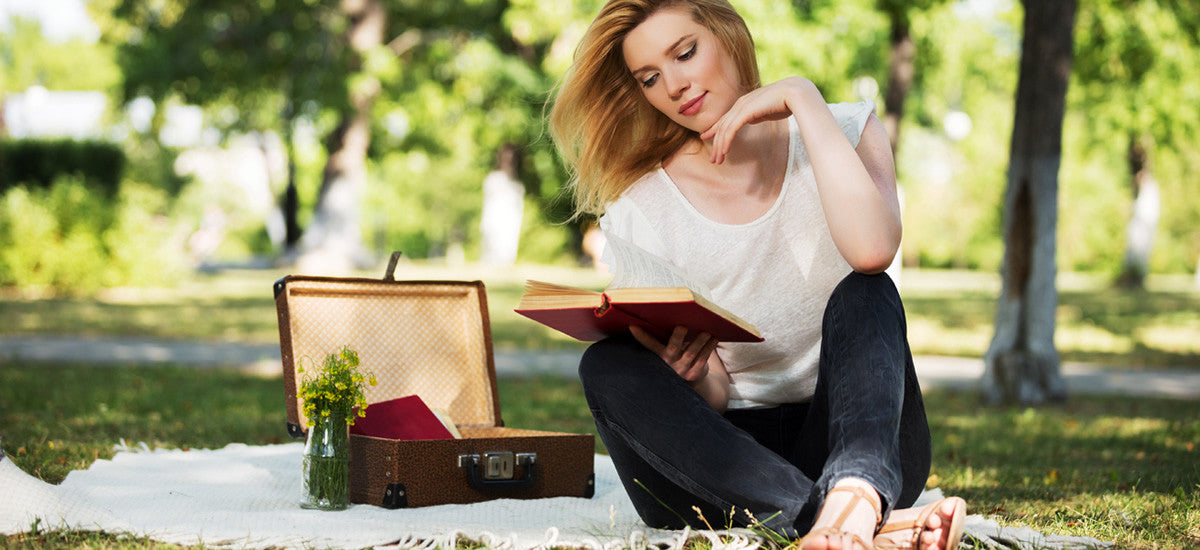 More often than not, stress infiltrates the quality of our daily lives. Whatever its source, some stressors feel small and contained while others hang over us for long periods of time. When stress comes on, our thoughts get clouded, productivity takes a hit and a negative outlook can come to bear.
Feeling stressed out frequently not only perpetuates negativity in our lives, but can also lead to chronic inflammation throughout the body, in addition to weight gain, diabetes and even serious cardiovascular diseases. On a physiological level, prolonged stress suppresses the immune system, creating the foundation for illnesses to take hold.  
If you feel like stress is getting in the way of making healthy, sustainable choices, you're not alone. One study found that 75% of Americans report experiencing moderate to high levels of stress. The good news is that there are ways of overcoming it.
The first step to stress management: noticing it
The first step in stress management is noticing when it comes on and acknowledging its presence without judgment. Stress can take many forms—sometimes it's difficult to know that the root cause of things like insomnia or that 4:00pm sugar craving is, in fact, stress. So take that extra moment and try to understand what may be causing you to feel tense.
Inhale, exhale, repeat
You feel your heartbeat faster. Your breath shortens. We all know that feeling when stress takes hold. In those moments, it can be a great practice to stop whatever you're doing and simply breathe.
Start with deep abdominal breathing. You can do it anywhere, even on the train to work or while at your desk. And when time allows, integrate a 10-minute meditation practice or a yoga class into your day.
Deep breathing doesn't just feel relaxing. It actually gets oxygen to start flowing more effectively, releases endorphins and can help you become more mindful and present.
Make space for unstructured activity
Sometimes our days get so busy, it feels like we have to schedule relaxation time into our calendar. If that's what it takes, do it. Give yourself 30 minutes a day to put on some soothing music, light some candles, take a bath. Or maybe spend that extra time with your family or writing in your journal. Whatever it is, make it yours—and make it enjoyable. Try to unplug from your devices, stay off of social media and allow yourself to just be, agenda-free. 
Get out for a stroll
Getting outside at least some point during your day has been proven to bring a sense of calm and restoration to the body and mind. Go for a leisurely walk around your neighborhood, in a nearby park, or amidst nature if you have access to it. Whatever the context, making sure to break up your daily routine with some time in fresh air is a surefire way to bring stress levels down.
Double up the benefits when you make it a brisk walk. Exercise stimulates the release of endorphins and other metabolic processes that promote good moods.
Cut caffeine and put aside the processed food
As many of us know, hormones and stress have a lot to do with one another. The main hormone associated with stress is cortisol. Cortisol can be thought of as the "fight-or-flight" hormone. Certain foods stimulate the release of cortisol while others help balance it, meaning that the food we eat greatly impacts our hormonal balance.
To manage cortisol levels, avoid caffeine and processed foods. A diet of whole foods, antioxidants and fiber is essential to keeping hormone and blood sugar levels in harmony. Adaptogen herbs, such as holy basil and ginseng, are also known to reduce cortisol levels and restore the body. 
Sit down for your meals
Taking a moment to eat and enjoy a meal can be key for de-stressing. Meals are often shared with others, and this social connection can lead to greater happiness and reduced stress. Sitting down to eat means you're also likely to slow down and be more mindful of how much you're eating, promoting healthy digestion.
Allow your body to tell you what it needs
When you feel tired, your body is asking you to give it some rest. When you feel hungry, your body is asking for nutrients. When you feel stress come on, perhaps your body is sending you a signal that something is blocking it from getting what it needs. Give yourself the time and emotional space to listen and find a sense of renewal.
Stress management will undoubtedly result in a more grounded sense of self, and from there, a more focused mind and energized body, and a greater sense of overall health and well-being.
Printer Friendly