MAINTAINING HEALTHY EYES THROUGH A HEALTHY REGIME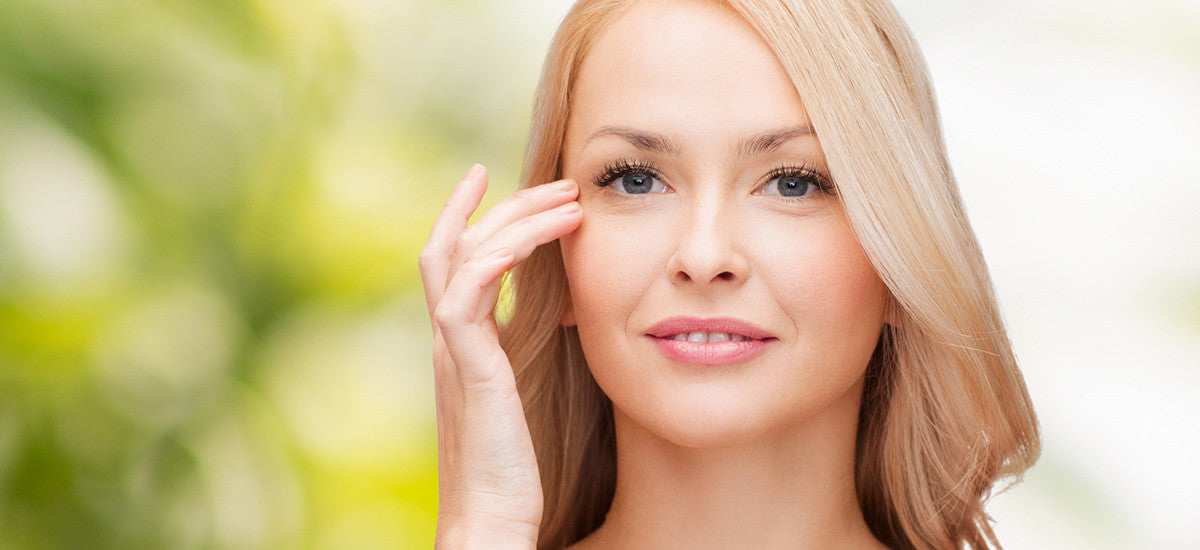 The skin around our eyes is under the strain of 22 muscles in perpetual motion and more than 10,000 blinks per day! Our eyes display expression and emotions that are an important part of our individuality and this extremely sensitive and fragile area is known to betray the slightest bit of tiredness and reveal the passage of time. In fact, the eye area ages 5-10 years faster than the rest of the face and is one of the first places where visible signs of aging begin to emerge – hence the need for a personal care regime to maintain healthy eyes.
WHY DO THE EYES AGE FIRST?
The skin around our eyes is ten times thinner than the skin on the face, becomes even thinner as you age and is extremely vulnerable to age-related changes in appearance, including dark circles, under eye puffiness, fine lines and wrinkles. Why? Because the tissue around the eyes is lacking sebaceous glands, collagen and elastin fibers.
The skin's elasticity is like a rubber band – constant tugging and pulling eventually causes loss of elasticity. Puffiness and dark circles in this area – caused by lack of sleep, alcohol and even hereditary factors can age your face notably. This can be further aggravated by sun exposure, smoking and other environmental exposures. As a result, fine lines, wrinkles and traces of tiredness can thus appear prematurely. What this means is your eyes require extra effort and care to minimize the signs of time.
A HEALTHY EYE CARE REGIME
The skin around your eyes is very delicate and sensitive so it should come as no surprise that less is more when it comes to the application of your eye treatment.  A small pea-sized amount in the morning and evening is all that you need. If you use too much there is a risk that some of the product might transfer into your eyes which will cause irritation.
Pat, tap or gently massage the cream under the eyes and along the orbital bone from the center, outward. A way to ensure that you don't apply too much pressure is to use your ring finger as this is your weakest finger. You don't want to rub or tug the skin as this will cause irritation, redness and wrinkles.
WHAT ELSE CAN YOU DO FOR HEALTHY EYES? 
Drink lots of water! Water helps maintain the elasticity in your skin and keeps skin hydrated.
Avoid smoking cigarettes. Nicotine constricts the blood vessels under the eyes as well as the face and constricted blood vessels make it difficult for nutrients to be absorbed, which leads to collagen breakdown.
Avoid sun exposure. UV rays are responsible for up to 90% of aging and adds several years to your appearance.
Wear UV protected sunglasses to avoid squinting.
Get plenty of rest. Fatigue can cause skin to look pale and gaunt, accentuating under eye darkness.
Eat well. A healthy, plant-based diet is loaded with antioxidants which helps flush your system of toxins and under eye darkness.
Avoid foods that are high in sodium and you won't wake up with puffy eyes.
Limit alcohol intake. Excessive drinking can cause dehydration.
Be gentle. Avoid tugging, rubbing and pulling the skin around your eyes because it can have a negative impact on the structure of your skin, over time.
Remove your eye makeup at the end of the day. Never go to bed with your eye makeup on as it can seep into your eyes and cause irritation.
Printer Friendly
1 Response
---
Also in Volume 7