AVOCADO DIP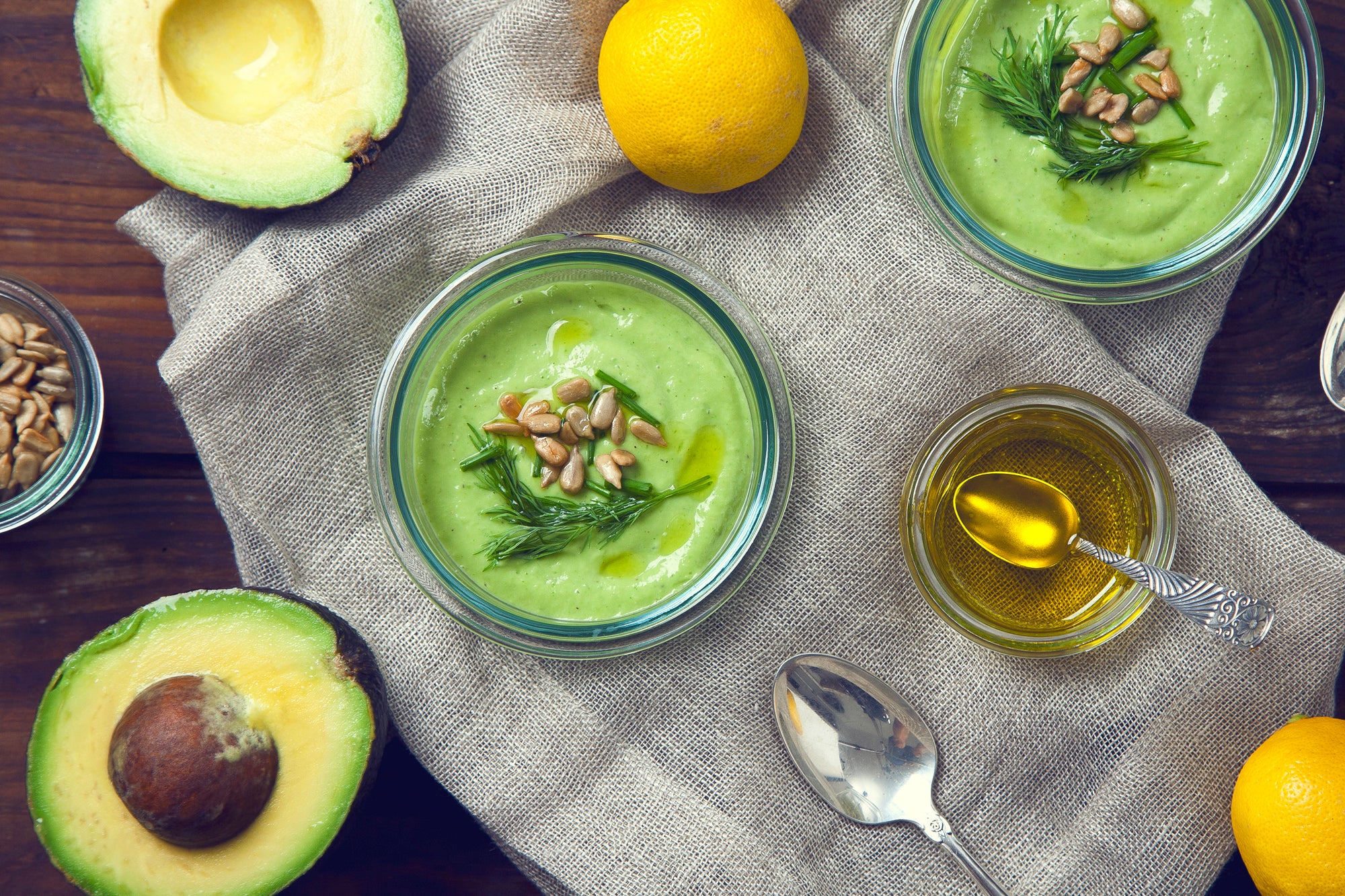 In addition to the heart-healthy fats, avocados have more than 20 vitamins and minerals that are important for your health. The mild flavor of avocado makes it a perfect companion to raw veggies.
MAKES 1 CUP
3 MINUTES
VEGAN
GLUTEN-FREE
INGREDIENTS
1 large peeled and pitted avocado
2/3 cup plain coconut yogurt, or almond yogurt
1 diced tomato
a squirt of lemon or lime juice
dash or two of cayenne pepper
sea salt and black pepper 
INSTRUCTIONS
Mash avocado with a fork until very smooth.
Add yogurt, tomato, cayenne. Blend until smooth. This may be done in a food processor, in a blender, or with a fork.
Add sea salt and fresh black pepper to taste.
Serve chilled with mixed raw vegetables.
Tip: Best made a maximum of 1 hour before serving.
Printer Friendly
---
Also in Volume 80