4 TYPES OF VINEGAR FOR TOTAL WELLNESS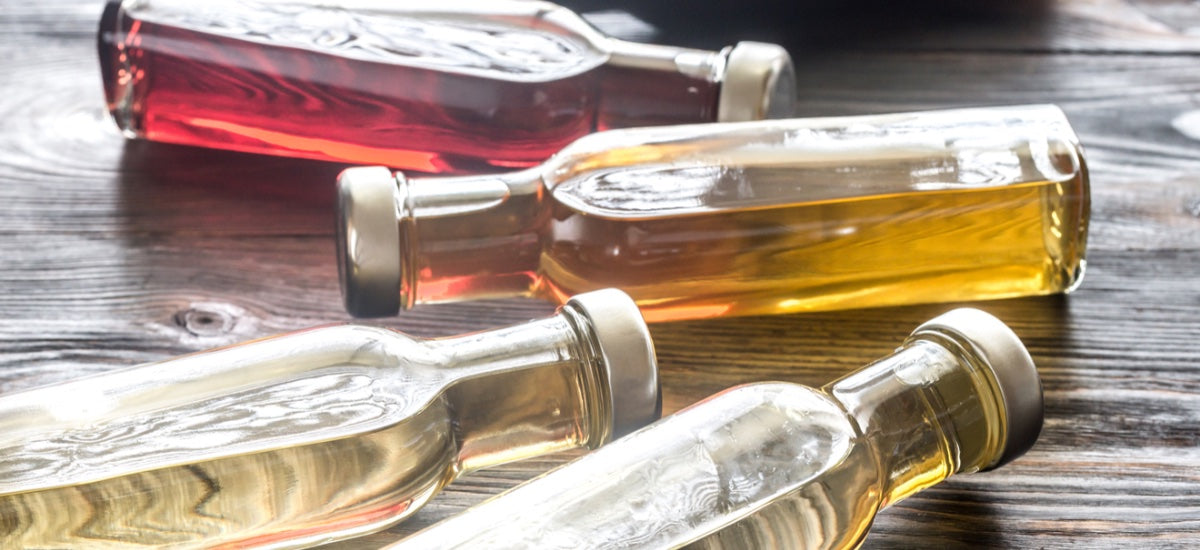 Although discovered over 10,000 years ago, vinegar remains a culinary superstar today. For centuries, it's been touted as a versatile and healthy ingredient used for preserving and flavoring foods, and a natural remedy to ease everything from sore throats and sinus infections to digestive issues and skin conditions. 
Well Within Beauty shares the health and beauty benefits of vinegar, and everything you need to know to benefit from adding this ancient ingredient to your daily diet. 
VINEGAR FERMENTATION BASICS
Traditional vinegars are made by fermenting carbohydrate-rich foods, such as apples and grapes. The fermentation process is completed in two steps.
Step 1: A food, such as apples, is converted into liquid. The liquid is fermented to create alcohol. 
Step 2: The alcohol is then fermented to create vinegar. During this step, the sugars are converted into acetic acid. 
Vinegars provide the body with essential probiotics and enzymes. 
HEALTH AND BEAUTY BENEFITS OF VINEGAR
The acetic acid in vinegar slows the rate of food absorption, which helps control blood-sugar levels. The probiotics and enzymes populate the gut with healthy bacteria, and can improve digestive and immune functions. Conversely, vinegar also contains antibacterial and antioxidant properties that fight bad bacteria and infections and prevent free radical damage. Seasoning foods with vinegar can even help manage weight by intensifying the flavor of dishes without adding a significant amount of calories or fat. 
Through its positive impact on the digestive system, certain types of vinegar can help repair leaky gut and clear Candida overgrowth. Additionally, its ability to improve digestive and detoxification functions can help reduce or prevent common skin conditions like hives, acne, and rashes, resulting in a clear, glowing complexion. 
Although vinegars are recognized for their health and beauty benefits, it's important to note that not all store-bought brands are created equal. Many commercial brands practice quick fermentation and pasteurization methods, which minimize the naturally occurring enzymes and nutrients. Some vinegars also contain artificial sugars and additives.
To source the best vinegar:
Look for brands that contain "mother culture" or beneficial bacteria.
Select vinegars that are raw, unpasteurized, fermented, and minimally processed.
Read labels and purchase vinegars that are free of artificial preservatives, colors, and sugars.
TOP VINEGAR VARIETIES FOR TOTAL WELLNESS
There are many types of vinegar on the market today, so how do you know which one to choose? Here are Well Within Beauty's top picks for overall wellness: 
WHAT IS IT
APPLE CIDER VINEGAR (ACV): Most reports that tout the health benefits of vinegar specifically refer to ACV. 
WHAT IT DOES
This variety is known for its many healing properties, and is most renowned for its effect on the gut. In fact, daily consumption can boost digestive function and help eliminate dangerous bacteria and yeast like Candida overgrowth. ACV also helps reduce mucus in the body, keeping sinus infections and colds at bay.
HOW TO USE IT
Dilute 1 to 2 tablespoons of ACV in about 1 cup of water, and drink before meals to aid in digestion. Add a touch of honey if the flavor is too overpowering for your palate. You can also whisk apple cider vinegar with extra-virgin olive oil to create a dressing for leafy green salads and grains bowls. For a delicious ACV recipe, try Well Within Beauty's Immune-Boosting Mango + Avocado Salad with Blackberry Vinaigrette.
WHAT IS IT
COCONUT SAP VINEGAR: Made from the sap of coconut trees, this vinegar boasts many of the same benefits as ACV. 
WHAT IT DOES
Coconut sap also contains important minerals such as potassium, iron, and manganese. Together, these nutrients regulate blood pressure, support nervous system functions, and increase energy, to name a few. Coconut sap vinegar also contains all 9 essential amino acids.
HOW TO USE IT
Enjoy as you would ACV to increase the nutrition and flavor of meals, and to promote digestive functions and blood-sugar control.
WHAT IS IT
RED WINE VINEGAR: Derived from red wine, this popular vinegar variety contains resveratrol, a polyphenol known to reduce inflammation and LDL cholesterol.
WHAT IT DOES
Resveratrol may also reduce the risk of heart disease and certain cancers. It's even said to have anti-aging properties, as it protects the cells and tissues. 
HOW TO USE IT
Red wine vinegar is commonly used in Mediterranean dishes and dressings, and is a key ingredient in many traditional Greek salads. Its bold flavors stand up in marinades and pasta salads. Search for red wine vinegar recipes for new ways to enjoy this healthy vinegar.
WHAT IS IT
BALSAMIC VINEGAR: Unlike the other vinegars on this list, balsamic vinegar is aged not fermented. 
WHAT IT DOES
Traditional varieties made with a mother culture promote digestive and immune functions. Balsamic vinegar also benefits your cardiovascular system as it may help lower LDL cholesterol and prevent plaque build-up in the arteries.
HOW TO USE IT
Balsamic vinegar is a popular choice for vinaigrettes. It can even be reduced to create a sauce for sweet and savory dishes, or used as a drizzle to brighten antipasto platters and hors d'oeuvres.
No matter the kind you choose, add a satisfying splash of healthy vinegar to your daily diet. As it enlivens the flavor of your meals, it will help you look and feel your best!
Printer Friendly
1 Response
---
Also in Volume 79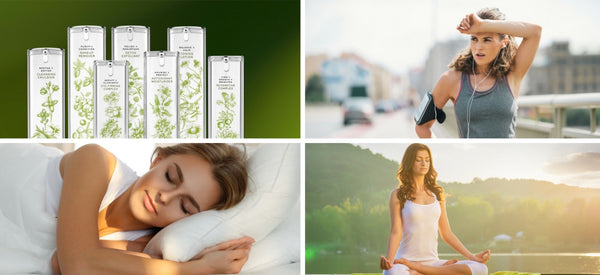 BEAUTY
Thinking about the care of your skin isn't just reserved for your daily beauty regime.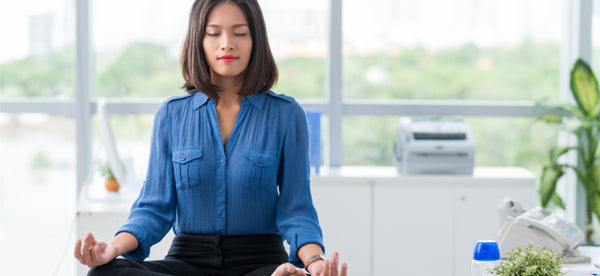 LIFESTYLE
Most of us expect to feel stressed out by an illness or sudden job loss, but even positive, celebratory events like weddings and family vacations can cause stress, too.