15 NATURAL WAYS TO MAINTAIN YOUTHFUL, HEALTHY SKIN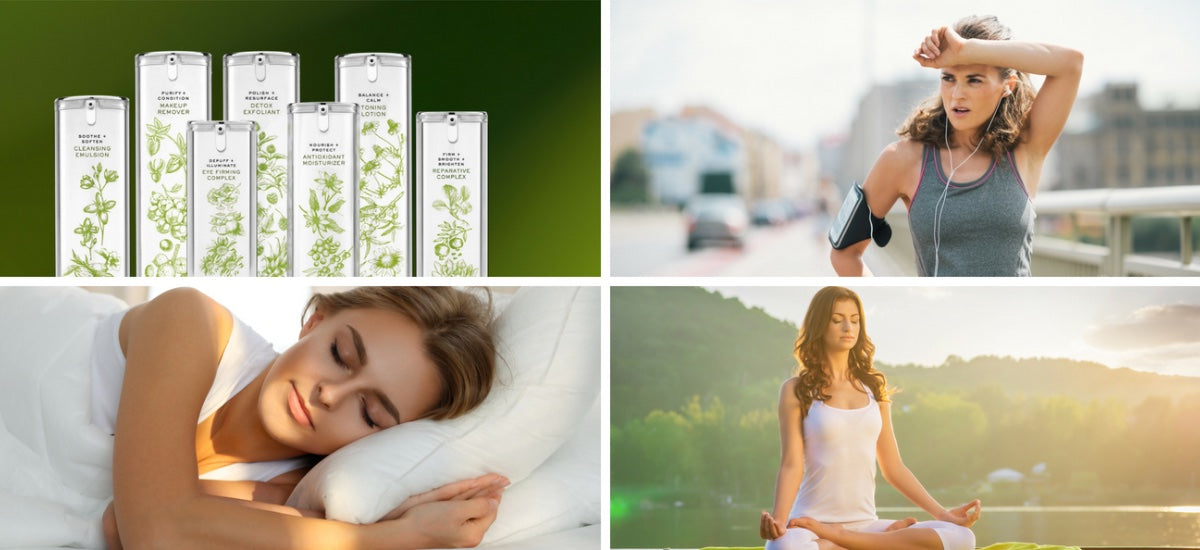 Thinking about the care of your skin isn't just reserved for your daily beauty regime. Nourishing your skin is an integrative process inclusive of non-toxic skincare products, optimal nutrition and mindful lifestyle choices.
Here are 15 healthy habits to incorporate into your lifestyle to naturally maintain your inner and outer glow and youthful-looking skin.
1. CHOOSE CLEAN, NATURAL SKINCARE
Check skincare labels and look for certified natural and organic plant-based ingredients in your skincare because they work naturally with your skin to fight free radicals, protect against inflammation, combat the aging process, and boost production of collagen and elastin. Click here to learn more about Well Within Beauty's certified organic, 100% natural skin-plumping spray moisturizer. 
2. REALLY CLEAN YOUR SKIN
Double cleanse your skin to achieve the most thorough clean that won't leave your skin feeling dry. Start first with a lightweight makeup remover to sweep away makeup, dirt and environmental debris then follow with a gentle cleanser that will purify and deeply cleanse beneath the surface.
3. EXFOLIATE YOUR SKIN
Dry, dead skin cells can build up on your skin, making it look dull. Exfoliate skin 2-3 times a week for a polished, healthy-looking complexion. Not only will it give you a nice glow but also promotes healthy cell regeneration that makes your skin look more refreshed. 
4. DON'T FORGET TO TONE YOUR SKIN
A toner performs an important balancing act between controlling excess oil, refining pores, and removing makeup residue. It also helps to balance the pH level of your skin and remove environmental toxins.
5. PROTECT, HYDRATE, AND RENEW YOUR SKIN
The skin is the body's first line of defense against the environment. When it's not properly hydrated, it's unable to protect as it should. Boost the effectiveness of your skin's protective barrier by moisturizing daily and whenever your skin may feel dull and dry. Rich in super-charged nutrients, antioxidants and skin-replenishing ingredients, the Super Nutrient Touch-free Face Moisturizer instantly smooths, soothes and softens skin - anytime, anywhere! ADDED BENEFIT: Applies to your face without using your hands to ease any hygiene concerns, and a MUST-HAVE for keeping your face soothed and protected underneath face masking days.
6. SUN PROTECTION
We all need some Vitamin D, but we do not need harmful UV rays. Avoid the "high sun" times, and when you are outside, always protect your face with a wide brim hat, sunglasses and a natural sunscreen.
7. SIMPLIFY TO AVOID STRESS
Take time and treat yourself to some "quiet time" every day. Set reasonable limits, scale back your to-do list and make time to do the things you enjoy.
8. ADEQUATE REST
One of the absolute best things for your skin is resting. While you sleep, your internal systems continue working to regenerate at the cellular level. Give yourself the gift of rest and aim for 7-9 hours of sleep per night!
9. GET MOVING
Breathe deeply and exercise! This will flush out toxins in your skin and release your "happy" endorphins.
10. LET FRUITS AND VEGGIES NOURISH YOUR BODY
Eat a full-color spectrum of fruits and vegetables to nourish your body with the highest concentration of antioxidants and phytonutrients. Antioxidant-rich foods fight free radicals which can cause inflammation and break down collagen.
11. GO ORGANIC
Shop for organic produce and animal products as much as possible to decrease pesticide exposure.
12. RESIST FOODS THAT ARE PROCESSED
Begin to eliminate processed foods and instead, fill your plate with a wide variety of unrefined, whole and plant-based foods that are seasonal, organic, and in as close to their natural state as possible.
13. JUST SAY NO TO SUGAR
Simply resist refined sugar! It aggravates and inflames your skin thereby accelerating the aging process. To quell that sweet tooth, enjoy blackberries, raspberries and blueberries which offer you antioxidants and fiber as well.
14. WATER IS LIFE
The body needs water to perform major functions such as flushing toxins from our system. Aim to drink half of your body weight in ounces per day. For a digestive boost, start your morning with a mug of warm lemon water.
15. MAINTAIN A HEALTHY GUT
The gut is an essential part of how our nutrients make it from the food we eat to our bodies. Consider adding probiotic supplements and probiotic food (dark chocolate and fermented veggies) to increase the healthy bacteria in your gut. An added bonus for the skin: increased collagen production, hydrated skin and a reduction in fine lines!
Printer Friendly
---
Also in Volume 79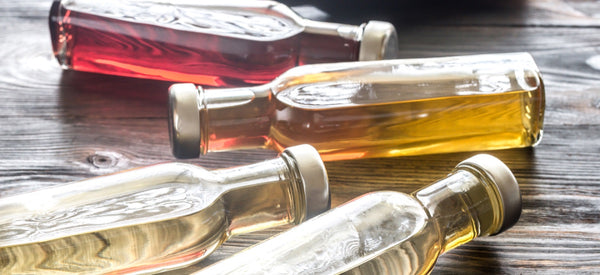 NUTRITION
Although discovered over 10,000 years ago, vinegar remains a culinary superstar today.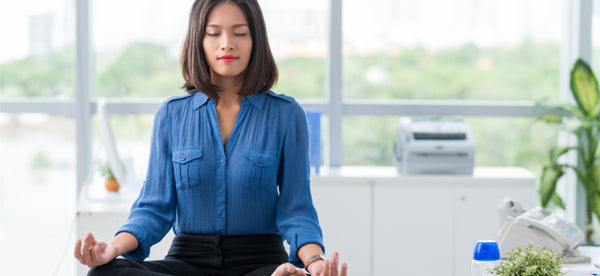 LIFESTYLE
Most of us expect to feel stressed out by an illness or sudden job loss, but even positive, celebratory events like weddings and family vacations can cause stress, too.