6 RELAXATION STRATEGIES TO COPE WITH STRESSFUL SITUATIONS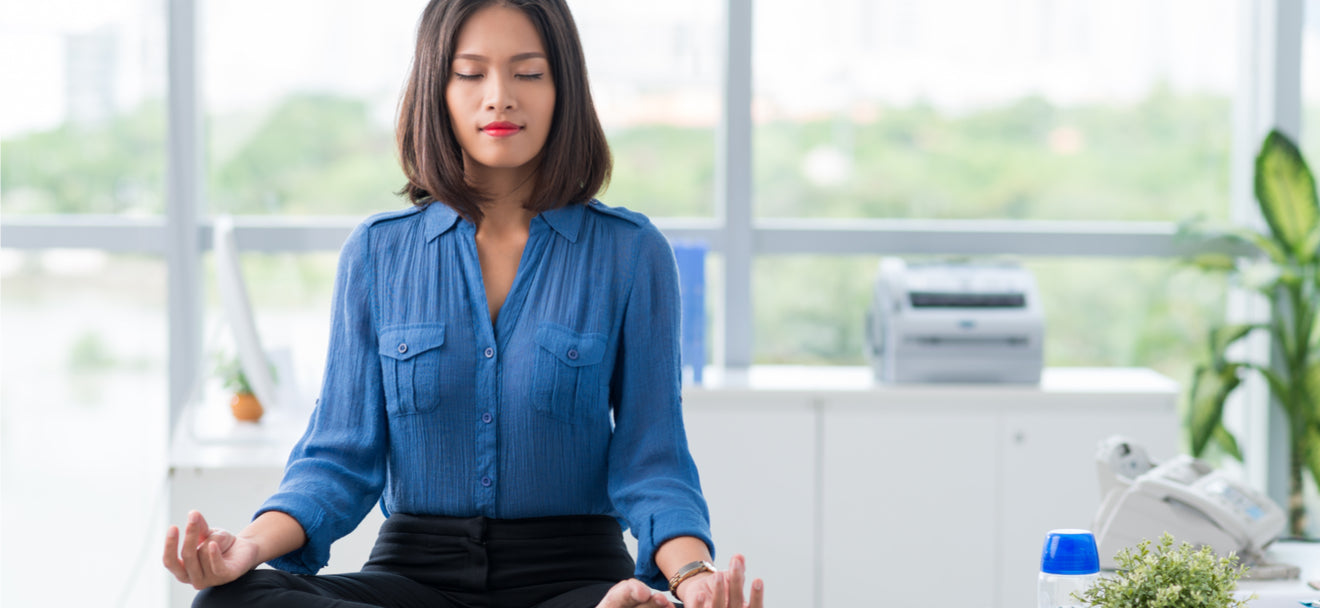 Most of us expect to feel stressed out by an illness or sudden job loss, but even positive, celebratory events like weddings and family vacations can cause stress, too. That's because whether an event is negative or positive, it still taxes our body's resources. Stress can result in a lack of energy, trouble sleeping, changes in appetite, and even unexplained aches and pains.
It's unrealistic to think you can completely avoid all the stress in your life. Instead of avoidance, improve your ability to cope with and manage stressful situations. Turn to any (or all) of these relaxation techniques to not only survive but thrive during the stressful times in your life.
1. DEEP BREATHING
Deep, abdominal breathing increases the oxygen flow to the brain and kick-starts the parasympathetic nervous system--the body's natural relaxation response. To do this, sit or lie down comfortably. Slowly inhale through your nose for about three counts. Hold the breath for one or two counts. Then, exhale from your mouth for four counts. Repeat the entire cycle several times to feel calmer.
2. GUIDED IMAGERY
Guided imagery or visualization is a great way to calm down using sensory experience. You can call up a serene place from your memory, use your imagination, or listen to a guided video on YouTube. Simply close your eyes and take a few calming breaths. Bring to mind a tranquil place, such as a lovely meadow near a stream. Imagine the sights you might see there: colorful flowers, a gorgeous blue sky, birds. Then, engage your other senses to notice the sounds, smells, physical sensations, and tastes that might be associated with the place. Stay at this calming place for as long as you need to before slowly returning to the present feeling more at peace.
3. PROGRESSIVE MUSCLE RELAXATION
Muscle relaxation helps bring awareness to where you're holding tension in your body. To perform this exercise, sit in a comfortable chair with your thighs parallel to the floor. Starting at your toes, slowly contract and then release each muscle group. Tense your toes for a few seconds and notice how that tension feels. Then, release the tension and notice how the relaxed state feels. Move up to your calves and so on, following the same process of contracting and relaxing each muscle group throughout your entire body.
4. MINDFULNESS MEDITATION
Mindfulness helps with stress by bringing your focus to the here and now. Sit comfortably on a chair or cushion. Close your eyes or focus your gaze on a spot on the wall ahead of you. Concentrate on your breath, in through the nose and out through the mouth. Competing thoughts may enter your mind, but don't judge yourself for them. When you notice your mind wandering, simply check back in with your breath. Aim to do this for at least five minutes to start. Over time, you may want to gradually increase your practice to about 45 minutes of mindfulness meditation.
5. YOGA
Yoga is a mind-body practice that uses a variety of breathing exercises, poses, and meditations. Yoga can help relieve stress, improve flexibility, build muscle strength, and reduce joint pain or stiffness among a wide range of other benefits. There are yoga varieties for intense workouts or merely to calm and restore. If you're new to yoga, try signing up for a beginner's class to learn the basics and decide which type of yoga is right for you. Plan for your first class by checking out our beginner's yoga guide here.
6. AROMATHERAPY
Aromatherapy is a technique that involves using natural oils to ease stress and enhance well-being. Different combinations of essential oils and plant compounds has been shown to reduce tension and even help you fall asleep more easily. You can practice aromatherapy at home by placing soothing oils of your choosing into a fragrance diffuser. Another way to relax with aromatherapy is by requesting an aromatic massage or facial at your next spa appointment.
Printer Friendly
---
Also in Volume 79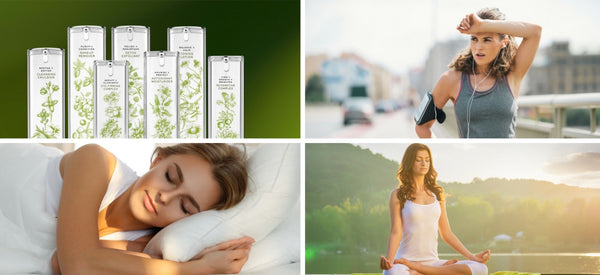 BEAUTY
Thinking about the care of your skin isn't just reserved for your daily beauty regime.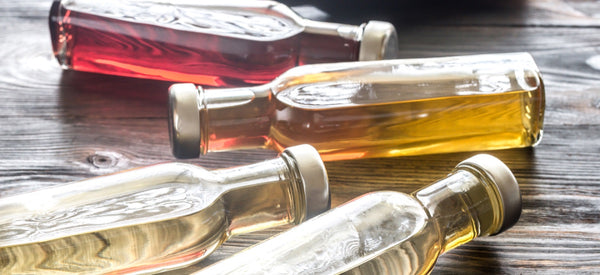 NUTRITION
Although discovered over 10,000 years ago, vinegar remains a culinary superstar today.