10 HEALTH & WELLNESS BENEFITS OF ZINC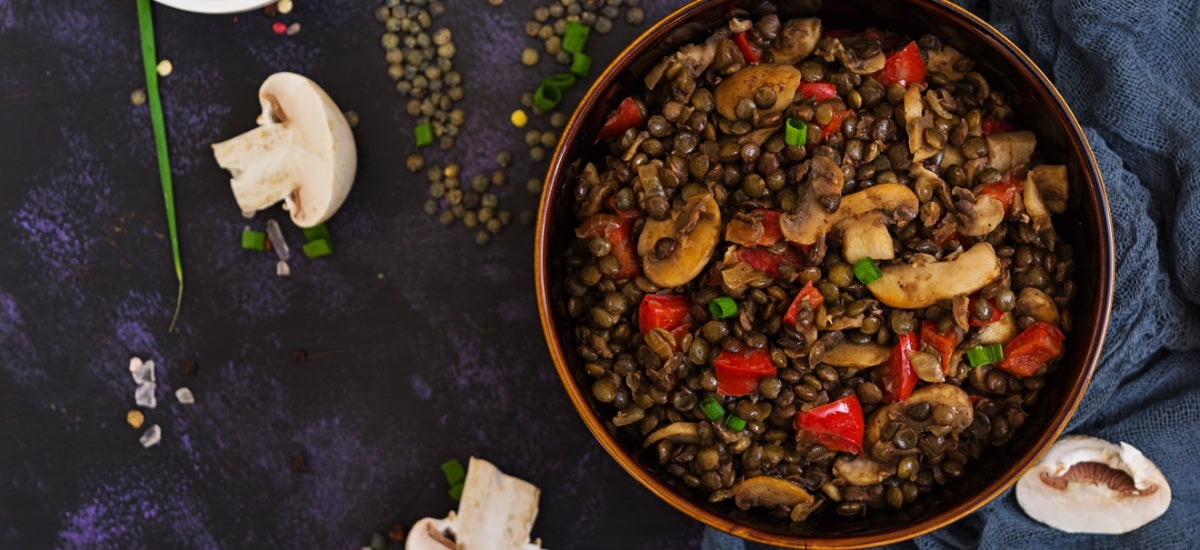 Zinc is one of the most common minerals found in the body. Located in every cell and vital to healthy tissue, this trace element is needed to perform an assortment of important bodily functions. Too little zinc in the diet can lead to fatigue, frequent sickness, slow wound-healing, and "brain fog." Learn about the many health and wellness benefits of zinc below. Then, keep reading to find out how to get more zinc in your diet.
HEALTH BENEFITS OF ZINC
1. PROMOTES EYE HEALTH
The retina is the centrally located section at the back of the eye that is responsible for sharp, fine-detailed vision. When this area deteriorates, age related-macular degeneration may occur. Studies have shown that people supplementing with iron experienced less deterioration.
2. STOPS BONE LOSS
Increased amounts of zinc are found in specific areas of bone that are under repair, making this mineral critical to bone health. Zinc also influences calcium absorption— if the body has zinc deficiencies, calcium can't be fully absorbed, and the bones break down and become weak.
3. BOOSTS IMMUNITY
Failing to get adequate amounts of zinc can reduce immune functioning in the body, impairing the function of T-lymphocytes, macrophages, neutrophils, and natural killer cells. Studies reveal that these changes can be corrected with zinc supplementation. Zinc also promotes immunity by supporting the body's natural protective barrier: the skin. The element is associated with increased wound-healing and reduced acne and skin infections.
4. REGULATES BLOOD SUGAR
Zinc is crucial for healthy-balanced hormones, such as insulin. This hormone stabilizes blood sugar and relieves the symptoms of diabetes. Zinc helps insulin perform as it should— signaling bodily cells to absorb the glucose in the blood and use it for energy.
5. PROMOTES LEARNING AND MEMORY
Healthy levels of zinc in the body contribute to proper brain functioning. The hippocampus, the area of the brain associated with learning and memory, seems to have especially high concentrations of zinc. In addition, one study found an effect on spatial working memory when older adults supplemented with zinc. Spatial working memory is important for helping individuals orient within their environment.
6. SUPPORTS PROTEIN SYNTHESIS
The body needs zinc to absorb amino acids— the building blocks of proteins— in foods. This means that zinc plays a key role in the synthesis of proteins like collagen, elastin, and keratin, which are essential for healthy skin, hair, and nails.
7. PROMOTES WEIGHT LOSS
Zinc has an effect on the hormone ghrelin, which impacts hunger. Too much ghrelin can influence an individual to eat more than necessary because it stimulates appetite. Since zinc helps regulate ghrelin, it can support healthy weight loss and reduce risk of obesity.
8. SCAVENGES FOR FREE RADICALS
Zinc provides anti-inflammatory and antioxidant properties that fight oxidative stress and lessen free radicals in the body. These benefits span throughout the body, including the skin. Zinc promotes healthy cell division, protects normal tissues, and prevents cancerous mutations.
9. ALLEVIATES ALOPECIA
Low zinc levels are common in individuals suffering from alopecia areata. Zinc supplementation reduces symptoms of this condition, particularly in those who haven't responded to other forms of treatment.
10. REGULATES HORMONES
Zinc is necessary for proper hormone production in both men and women. An appropriate balance of zinc in the body supports the generation of important hormones like estrogen and progesterone that may be linked to early menopause and cancer in women.
BEST WAYS TO BENEFIT FROM ZINC 
According to the National Institutes of Health Office of Dietary Supplements, the recommended daily allowance (RDA) for zinc is 11 milligrams for adults. 
Good plant-based food sources of zinc include the following:
Cashews- ½ cup: 3.8 mg (25% DV)
Pumpkin seeds- ½ cup: 8.4 mg (57% DV)
Chickpeas- 1 cup cooked: 2.5 mg (17% DV)
Mushrooms- 1 cup cooked: 1.9 mg (13% DV)
Lentils- 1 cup:

1 cup cooked: 2.5 mg (17% DV)

 

Cocoa powder - 1 Tbsp: 0.4mg (2% DV) 
Supplementation can also help increase your zinc intake. Be sure to choose high-quality nutritional supplements such as Planted in Beauty's
INSIDE OUT SKIN WELLNESS
, which features zinc in addition to a variety of other essential nutrients that promote skin health from the inside out. Consult with your doctor prior to starting a new supplement regimen, especially if are pregnant, nursing, taking other medications and/or preparing for a medical procedure.
Printer Friendly