RECIPES: VEGAN OTHERS
MINI PEACH HAND PIES
Ingredients
For the CRUST:
1 ⅓ cups all-purpose flour
1 tablespoon cane sugar, plus more for sprinkling
¼ teaspoon sea salt
¼ cup coconut oil, room temperature
10-12 tablespoons ice cold water
Unsweetened almond milk, for brushing pies
For the PEACH FILLING:
1 ½ cups diced peaches, about 1 large peach
1-2 tablespoons cane sugar, depending on sweetness of the peaches
½ teaspoon vanilla extract
⅛ teaspoon sea salt
1 teaspoon tapioca powder
Instructions
Preheat the oven to 375 degrees F.
To make the filling, place the diced peaches, sugar, vanilla extra and sea salt in a medium bowl. Toss to coat evenly. Set aside for at least 15 minutes.
To make the crust, place the flour, sugar and sea salt in a medium bowl. Stir to combine well. Add the coconut oil into the bowl and cut the oil into the flour using a pastry cutter or two forks until it reaches a crumbly consistency.
Pour the ice water into the bowl, 1 tablespoon at a time until the dough is just moist enough to just come together.
Gather the dough up into a loose ball and place on a lightly floured surface. Roll out the dough until it is about ⅛ inch thick. Use a 6 inch circular pastry cutter or the rim of a glass to cut 24 circles from the dough.
Place the circular disks on a baking tray lined with parchment paper. Toss the peach mixture with the tapioca powder, being sure it is fully incorporated.
Spoon 1 ½ teaspoons of the peach mixture onto each of the disks. Fold one side of the disk over to create a half moon shape and seal the edges together using the tines of a fork.
Brush the unsweetened almond milk over each of the pies and sprinkle with some of the sugar. Using a pair of scissors, create three slits across the top of each pie.
Bake in the oven for 30-35 minutes or until the crust becomes golden brown. Let cool for 5-10 minutes before serving.
Store pies in an airtight container for up to 5 days.
Printer Friendly
---
Also in Volume 69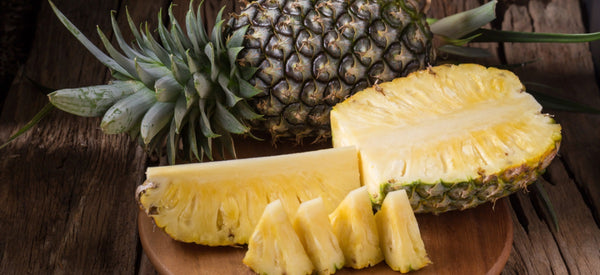 BEAUTY
Nothing says summer like a freshly sliced pineapple on a sunny day!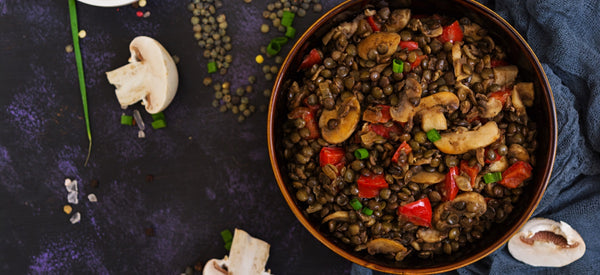 NUTRITION
Zinc is one of the most common minerals found in the body. Located in every cell and vital to healthy tissue, this trace element is needed to perform an assortment of important bodily functions.