9 HEALTH & WELLNESS BENEFITS OF PINEAPPLE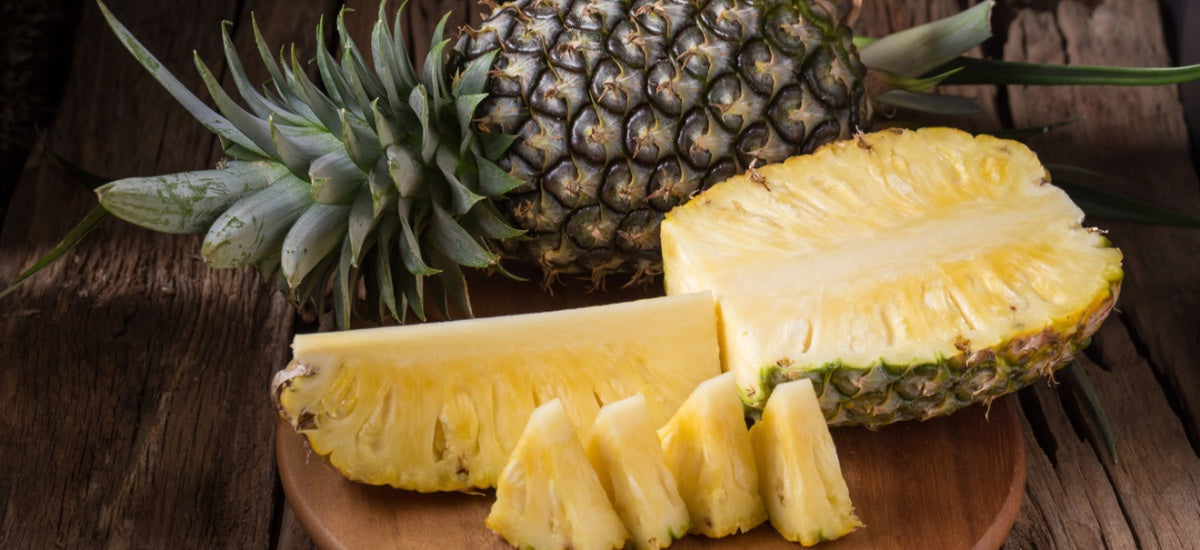 Nothing says summer like a freshly sliced pineapple on a sunny day! Pineapple is a versatile, low calorie food. There are only around 80 calories in a cup of pineapple and it's packed with vitamins B-6 and C. But there are other benefits of this bright, juicy fruit! 
Read on to learn what pineapple can do for your health and your skin!
HEALTH BENEFITS OF PINEAPPLE
1. REDUCES INFLAMMATION IN THE BODY
Pineapple contains an enzyme called bromelain. Studies have shown that bromelain has the exact same effect on the body as an over the counter anti-inflammatory. Why take an ibuprofen when you can reach for a bowl of fresh pineapple? It can help with sinusitis, IBS and even muscle strains and ligament sprains.
2. PROMOTES THE FORMATION OF COLLAGEN
The high amounts of Vitamin C and antioxidants in pineapple have been shown to help stimulate the production of collagen. The result? Younger looking skin with fewer fine lines and wrinkles.
3. HELPS CLEAR THE COMPLEXION
Pineapple is loaded with Vitamin C, which offers amazing benefits to your complexion. Vitamin C is an antioxidant that fights free radicals, one of the biggest causes of acne and blemishes. It is also very effective in helping to diminish the appearance of scars. Pineapple promotes the production of protein, and thus helps to promote new skin cell growth.
4. HELPS TO IMPROVE DIGESTION
Remember bromelain? Well, it's not just an anti-inflammatory. The natural enzyme is also a very powerful digestive enzyme. Bromelain works with your body to naturally break down and absorb proteins.
5. MAINTAINS HEALTHY EYESIGHT
Pineapple is high in many nutrients which will help to maintain your eye health and your vision. The fruit is loaded in Vitamin C, potassium, manganese and beta carotene. Pineapple can help fight against macular degeneration, meaning your eyes will stay healthy for years.
6. PROMOTES ORAL HEALTH
With the high acidity of pineapple, you might think the fruit is bad for your teeth. In fact, pineapple can help to neutralize your mouth. This creates a healthier environment for your teeth, and pineapple can actually help you heal if you do have oral surgery.
7. ANTIOXIDANTS PROTECT AGAINST DISEASE AND THE SIGNS OF AGING
Pineapple is loaded with antioxidants which can help rid your body of free radicals. These antioxidants can help slow the signs of aging, as well as protect your body against heart disease and even cancer. Include pineapple among the five servings of fruits and veggies you eat each day to reap its benefits.
8. HELPS TO RELIEVE SINUS INFECTIONS
Studies have shown that bromelain is very effective in reducing the symptoms of sinus infections and may actually be effective in curing them. If you suffer from frequent sinus troubles, try incorporating a bit of pineapple into your diet. Be sure to check with your doctor first, as it may interact with other medications.
9. MAINTAINS CARDIOVASCULAR HEALTH
Pineapple is packed with potassium, which has been shown to decrease the risk of high blood pressure. The fiber and Vitamin C in the fruit only boost the benefits to cardiovascular health. In short? Pineapple is great for your heart!
WAYS TO INCORPORATE PINEAPPLE INTO YOUR DIET 
It's easy to incorporate pineapple into your diet, after all, it's delicious! Pineapple can be enjoyed cooked or raw, but studies have indicated that the raw fruit may be more beneficial to your health than cooked. Try the fruit as a sweet addition to your salad or drop a few slices in your smoothie. Your taste buds will thank you, and so will your overall health!
Printer Friendly
---
Also in Volume 69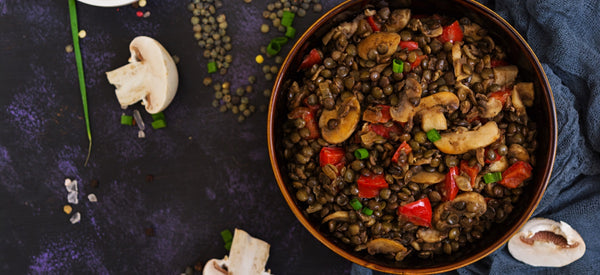 NUTRITION
Zinc is one of the most common minerals found in the body. Located in every cell and vital to healthy tissue, this trace element is needed to perform an assortment of important bodily functions.
RECIPES: VEGAN OTHERS
Nothing says summer quite like fresh, sweet peaches!