9 HEALTH & WELLNESS BENEFITS OF SELENIUM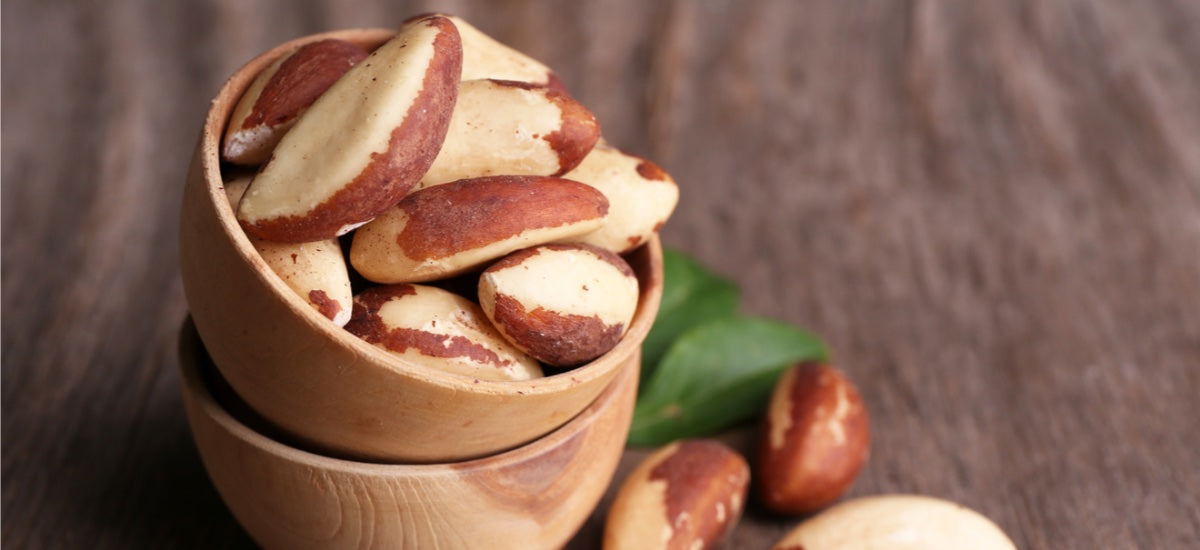 Selenium is an essential mineral that plays a significant role in health. A balanced plant-based diet should provide enough selenium to keep you well. However, some circumstances deplete the body's selenium levels, including smoking, drinking alcohol, taking oral contraceptives, and having certain health conditions like ulcerative colitis or Crohn's disease. 
Find out the incredible health and wellness benefits of selenium below. Then, reap the benefits of eating more selenium-rich foods. 
HEALTH BENEFITS OF SELENIUM
FIGHTS INFECTION
The body requires selenium for healthy immune functioning. Selenium is a cofactor for the production of key enzymes like glutathione peroxidase, which acts as an antioxidant that neutralizes free radicals. This antioxidant protects the cells from oxidative stress and enhances the immune cells' ability to defend the body from illness and disease. 
NEUTRALIZES FREE RADICALS
Selenium has strong antioxidant powers, especially when combined with Vitamin E. Antioxidants seek out and neutralize free radicals, dangerous compounds that are linked to a range of health problems such as premature aging and cancer. Selenium is also an essential component for the production of glutathione, an antioxidant significant to overall health and wellness.
TREATS ASTHMA
People with asthma tend to have lower levels of selenium in their bodies. Some evidence suggests that supplementing with selenium may reduce asthma symptoms. What's more, adequate selenium levels during a woman's pregnancy may protect her baby from developing asthma in childhood.
PROMOTES A HEALTHY THYROID
The thyroid gland contains more selenium than in any other area of the body, making the mineral very important for hormone synthesis and metabolism in the thyroid. Some evidence exists supporting the idea that women— these results were not found in men— with higher selenium levels were less likely to experience thyroid problems. 
PROMOTES CARDIOVASCULAR HEALTH
Selenium promotes healthy circulation, fights inflammation, and decreases free radical activity. In addition, selenium-containing proteins prevent damage to lipids throughout the body. These are all important factors in reducing one's risk of heart disease.
LOWERS RISK OF RHEUMATOID ARTHRITIS
Selenium deficiencies have been linked to greater incidences of rheumatoid arthritis, which means getting enough could reduce your risk of developing the condition. However, selenium doesn't treat the condition once it's developed.
REDUCES COGNITIVE DECLINE
Levels of selenium in the blood naturally decline with age, and this decline may be linked to deteriorating brain function. Supplementing with selenium may reduce cognitive decline and impaired memory that occurs with age.
DETOXIFIES THE BODY
Mercury can be poisonous to the central and peripheral nervous systems. Selenium naturally binds with mercury in the body, preventing the toxic metal from damaging healthy body tissues like the brain. This binding process is significant for the chelating or detoxifying of mercury from the body.
TREATS HAIR LOSS
Individuals with dry scalp and dandruff may benefit from eating selenium-rich foods or supplementing with selenium. Since selenium develops into selenoproteins that are essential for a variety of functions, increasing intake of this mineral can promote healthy hair growth and even prevent hair loss. However, taking too much selenium can have the inverse effect, so be sure to only take the recommended amount.
BEST WAYS TO BENEFIT FROM SELENIUM
The recommended daily allowance of selenium, according to the National Institutes of Health, is 55 micrograms per day for adults. 
Excellent food sources of selenium include the following:
Brazil nuts- 1 cup: 6-7 mcg (1103% DV)
Chia seeds- 1 ounce: 15.6 mcg (28% DV)
Mushrooms- 1 cup mixed: 15 mcg (27% DV)
Brown rice- 1 cup cooked: 19.1 (27% DV)
Sunflower seeds- 1 cup: 105 mcg (190% DV)
You can also increase your selenium intake with dietary supplements such as Planted in Beauty's
INSIDE OUT SKIN WELLNESS
, which features selenium in addition to other minerals, water-soluble vitamins, and antioxidants that promote skin health and overall wellness. Consult with your doctor prior to starting a new supplement regimen, especially if are pregnant, nursing, taking other medications and/or preparing for a medical procedure.
Printer Friendly
1 Response