6 SIMPLE EVERYDAY NATURAL DETOX PRACTICES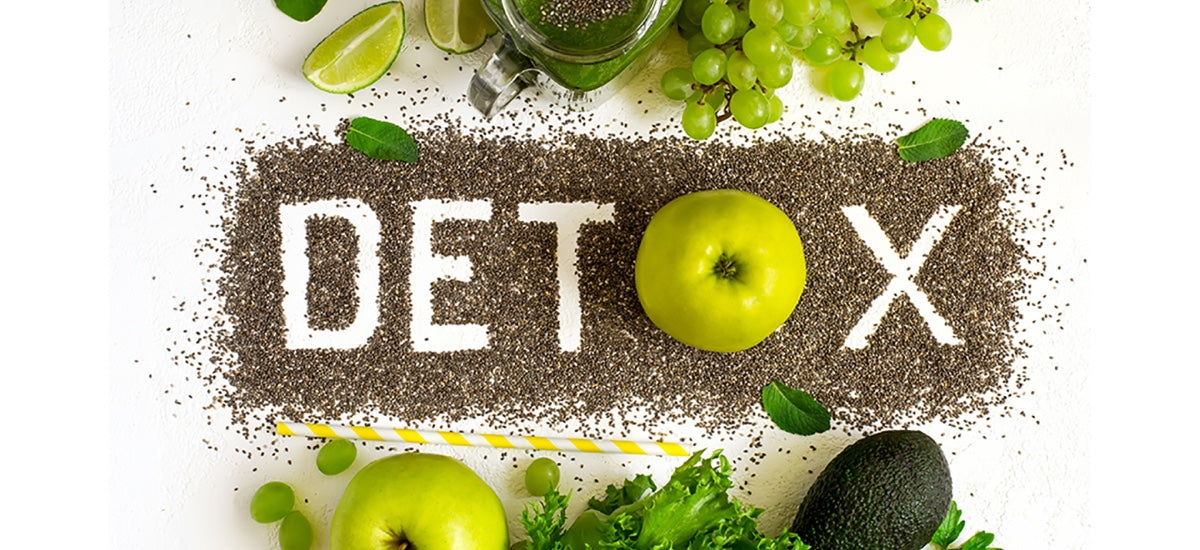 By Kristen Link
Natural detoxification is a popular topic for those interested in health and wellness as a way to reset and rid your body of the toxic load encountered from everyday life. However, while detoxification is often referred to as something done for a short period of time, it is important to note that the body has a natural detoxification system built in which allows us to keep going every single day. Specifically, your liver is responsible for coordinating the removal of toxins from your body and therefore, any buildup of toxins in this organ will make natural detoxification slow down and could lead to an impact on your health.
Below are simple, everyday strategies to help keep your natural detoxification system strong and active. 
DRY BRUSHING
Dry brushing is an ancient technique often promoted by the principles of Ayurveda. This process involves taking a dry brush and brushing it on the body in an upward motion starting at the feet and continuing along the entire body.  Doing this regularly helps improve the lymphatic system which is responsible for helping the body eliminate wastes and toxins to keep the immune system strong.
EAT MORE ORGANIC FOODS
Conventionally grown foods contain harmful pesticides and toxins that cause extra stress on your liver's natural detoxification system which can result in slowing down this process. Opting for organically grown foods alleviates this issue by helping to maintain your liver's optimal functioning. If eating 100% organic is not an option for you, aim to buy organic at least for produce listed as party of the Environmental Working Group's "dirty dozen" which have been shown to have the highest levels of pesticides.
CHOOSE SUPPORTIVE FOODS
As previously mentioned, the liver is the primary organ responsible for detoxification in the body. This is why it is very important to support this organ with nourishing foods. Eating plenty of dark, leafy greens can help absorb many of the toxins that can slow down your liver. Dandelion greens are also a well-known food that can help improve your liver function and can be enjoyed in either or a salad or dried and used in tea.
REST UP!
Our bodies run on a very tight cyclical schedule that allows us to never skip a beat. Part of this schedule is our daily sleep cycle during which our body repairs itself and prepares for the next day. When we do not get enough deep sleep, our bodies are not able to fully repair and detox which can lead to a sluggish, tired feeling.
SWEAT IT OUT
Exercise is one of the most powerful ways to naturally detox our bodies. Moving in a meaningful way everyday helps to stimulate the lymphatic and circulatory systems which, in turn, are better able to remove toxins through sweat. 
Additionally, while yoga is not always seen as an intense workout, many of the poses such as spinal twists are wonderful to incorporate to help detox the body.
TURN OFF SOCIAL MEDIA
Just as our bodies should be nourished with healthy food, our minds need to be nourished with healthy and positive thoughts. Scrolling through your social media feed can sometimes lead to negative thoughts which can be toxic and felt in the body. Therefore, it is important every so often to take a break from social media and instead spend time fully present in your life.
Kristen Link is a Certified Integrative Health Coach who helps individuals develop a deeper understanding of their personalized food and lifestyle choices to live a more sustainable, healthier, balanced, and fulfilling life. Learn more at
http://wellnessbykristen.com/
Printer Friendly
1 Response