WHY STRENGTH TRAINING IS ESSENTIAL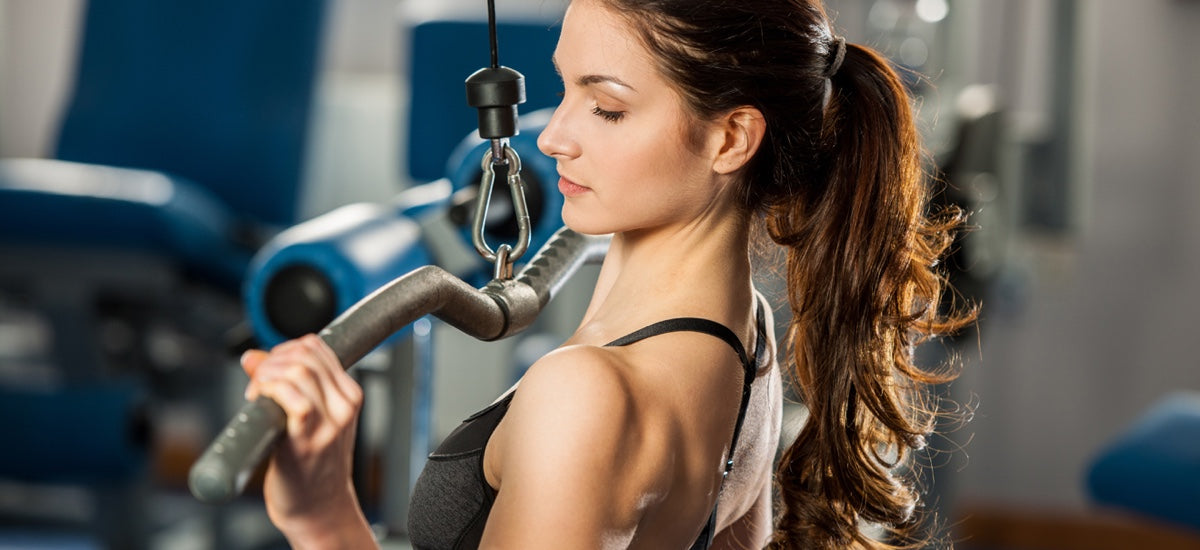 You may be a cardio queen, running half and full marathons, maybe even competing in triathlons. But strength training is essential for women, especially as they get older. Here's why.
THE LOWDOWN
Chances are, you've heard or even used the phrases "strength training" and "weight training" interchangeably, but they aren't the same thing. Any exercise in which you are performing moves that incorporate resistance to help strengthen muscles is strength training, explains Amanda Butler, trainer at The Fhitting Room in New York City. This can range from a push-up to a dumbbell bicep curl to a squat using resistance bands. Weight training requires free weight or weight from a machine to add a load to your exercise.
Many high-intensity interval workouts incorporate strength training with moves like push-ups, sit-ups, squats, and presses. Almost every CrossFit workout of the day (WOD) has a strength element in it, whether you're deadlifting or performing kettlebell swings. Even when you're on a reformer in a Pilates class, chances are you're strength training, using the resistance of the machine to help strengthen muscles.
THE BENEFITS
"Strength training burns fat, builds strength, improves bone density — which is especially great for women as we age — and helps you learn how to move your body safely and efficiently in everyday life activities," says Butler. "And, of course, as a result, you'll look and feel better."
Unless you lift heavy, strength training won't build bulk, but it will give you muscle definition and tone your body in a way that cardio doesn't, explains Butler. Plus, research shows that the afterburn from strength work — your body requires oxygen to lower your heart rate and get you back to a resting state, so it continues to burn calories — lasts longer than the afterburn from cardio alone. "After a weight training session, your body is still burning calories for up to 38 hours," says Butler.
STRENGTH TRAINING BURNS FAT, BUILDS STRENGTH, IMPROVES BONE DENSITY — WHICH IS ESPECIALLY GREAT FOR WOMEN AS WE AGE. 
Both cardio and strength training are excellent, necessary, and have benefits. Cardio is great for building endurance. If you're looking to run a marathon or compete in a regatta, cardio will give you the conditioning and stamina you need to perform and finish, while burning fat and calories in the process.
Strength training burns fat and calories too, but it also increases muscle definition, improves posture, and builds bone density, which is especially beneficial to people at risk for osteoporosis. 
GETTING STARTED
With all exercise, form is of utmost importance. But with strength training, especially when weights are brought into the mix, it's crucial that you're performing exercises correctly in order to prevent and injury.
If you've never tried strength training before, ask someone at your gym if there is a group fitness class that incorporates it or sign up for a group class at a gym or studio that does. You can also hire a personal trainer for a few sessions. "This way, you will learn how to properly use the weights, machines, etc., and how to execute the exercises in good form," says Butler. "This is incredibly important, because doing exercises incorrectly can not only cause injuries, but cause imbalances and inefficiencies in the body too."
And don't forget to track your progress. Instead of looking at the number on the scale, take measurements of your arms, legs, abdominals, back, chest, etc. "As you follow your weight-training program, along with a healthy diet, you'll watch the inches melt away," says Butler. 
This article first appeared on  
http://thefinelinemag.com/
. It has been reprinted with permission.
Printer Friendly