CHOOSE NON-TOXIC POLISH FOR HEALTHY NAILS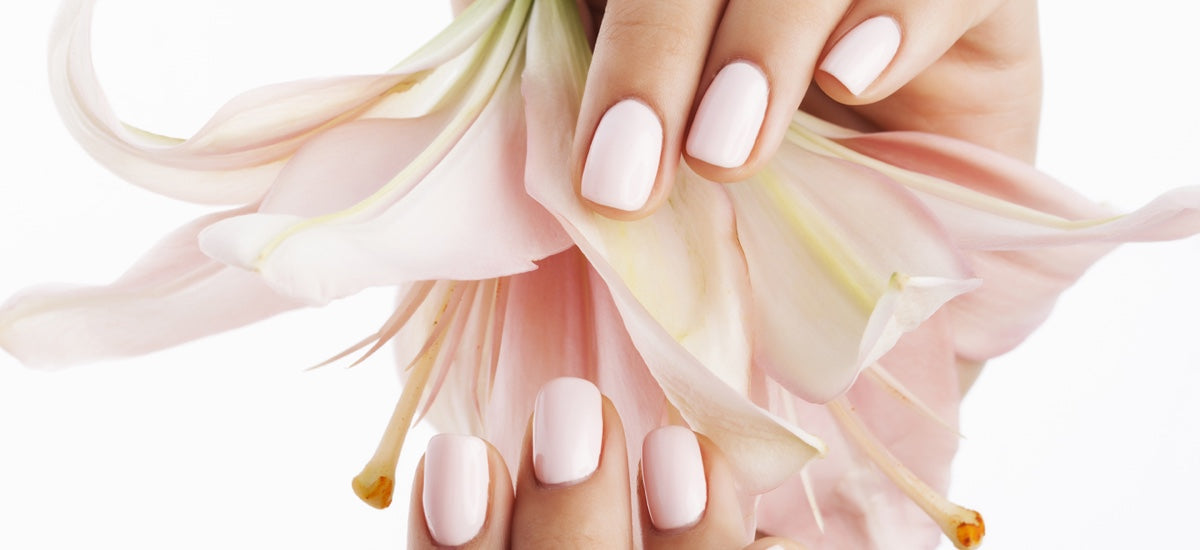 A regular manicure may be part of your routine, but how do you know if your polish is promoting healthy nails? The startling truth is that most nail polish brands are harmful and can cause side effects.  
The way to keep yourself safe is by learning about the best brands available. Natural and conscious beauty brands are rising to the occasion by creating polishes that are free from harsh chemicals. In 2006, companies began by eliminating the Toxic Trio, which included:
Dibutyl phthalate (DBP): A plasticizer added to increase flexibility and reduce chipping.
Toluene: A solvent that's often added to gasoline, it's used in nail polish to create a smooth finish.
Formaldehyde: A flammable gas (and known carcinogen) that hardens the nails.
While we agree this action was a positive step in the right direction, you can further reduce chemical exposure during your weekly manicure. Here are our tips on how to pick a stunning yet non-toxic nail polish for beautiful, healthy nails.
LOOK FOR 5, 7 AND 9 FREE BRANDS
In addition to the Toxic Trio some brands have eliminated up to 5, 7 and 9 known chemicals. 
5 Free does not contain formaldehyde resin, derived from formaldehyde, or camphor, which is made from the wood and bark of the camphor tree.
7 Free eliminates all 5 toxins as well as ethyl tosylamide and xylene.
9 Free goes to great lengths by removing all 7 toxins along with parabens and lead.
CHECK EWG FOR RATINGS
When searching for your next favorite color, check to see if they are part of the free-from family. This might not be clearly labeled on the bottle, so research the best brands in each category before shopping. 
The Environmental Working Group Cosmetics Database provides ratings for nearly 70,000 products. See how your nail polish stacks up, or use it to find a new brand.
Click here
to view their list of the best-rated polishes.
Printer Friendly
---
Also in Volume 27