PURIFICATION INSIDE & OUT: 8 BENEFITS OF LEMON WATER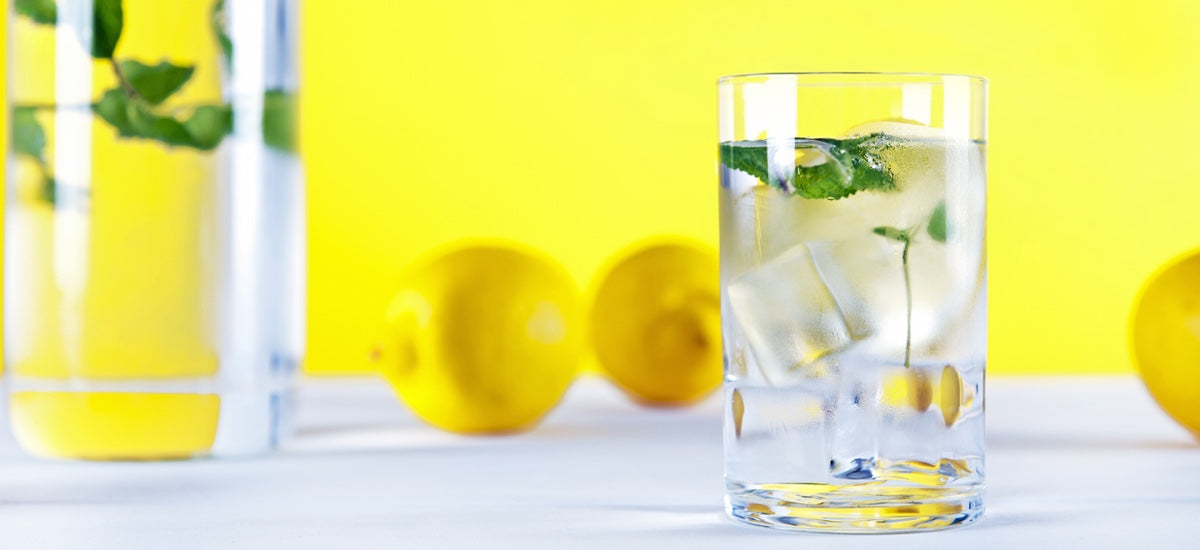 The health benefits of lemon water have been discussed among health and wellness experts for years. Unlike many health trends, lemon water has enjoyed staying power. Consumed either warm or cold, this tonic consisting of fresh lemon juice (and, sometimes the rind) and water is delicious and nutritious. Here are some of its benefits.
ANTIBACTERIAL PROPERTIES
Lemons have natural antibacterial properties. Drinking the nourishing combination of lemon juice and water daily helps reduce the growth of unfriendly bacteria in the body that cause infections and disease.
BLOOD PURIFYING
Hydration is one of the best ways to keep the blood clean. Adding lemon juice to your daily water intake boosts the purifying benefits because lemons naturally remove toxins from the body.
HEALTHY SKIN
Lemons provide a powerful antioxidant boost that fights free radicals—that's the cellular-level damage that ages both the skin and the body. Lemon water also promotes collagen production, which prevents wrinkles and helps skin look smoother.
IMMUNE SUPPORT
Vitamin C is well-known for fighting off illness such as the common cold. Just one-half of a juiced lemon supplies one-sixth of your daily Vitamin C needs, so drinking lemon water is a great way to improve immunity.
LIVER DETOX
The acids in lemon help the body better absorb the good nutrients from foods. Lemon water also promotes the productions of healthy enzymes that are used by the liver to flush toxins from the body.
NATURAL ENERGIZER
Lemon juice contains beneficial nutrients like sodium, calcium, magnesium, and potassium, which act as electrolytes. Drink lemon water at the start of your day, or after a workout, for a natural source of energy.
pH BALANCE
Another health benefit of lemon water is its alkalizing abilities. Although lemons are acidic, they have an alkalizing effect on the body. Plus, adding lemon to water makes it less acidic than typical tap water.
WEIGHT LOSS
Drinking lemon water in the place of higher calorie coffee drinks or sugary orange juice in the morning saves you calories. Lemons contain a fiber called pectin that helps you stay full longer, meaning you'll eat less throughout the day. Plus, the digestive advantages of lemon water help to reduce bloating.
Printer Friendly