YOUR GUIDE TO HOSTING A PLANT-BASED HOLIDAY COCKTAIL PARTY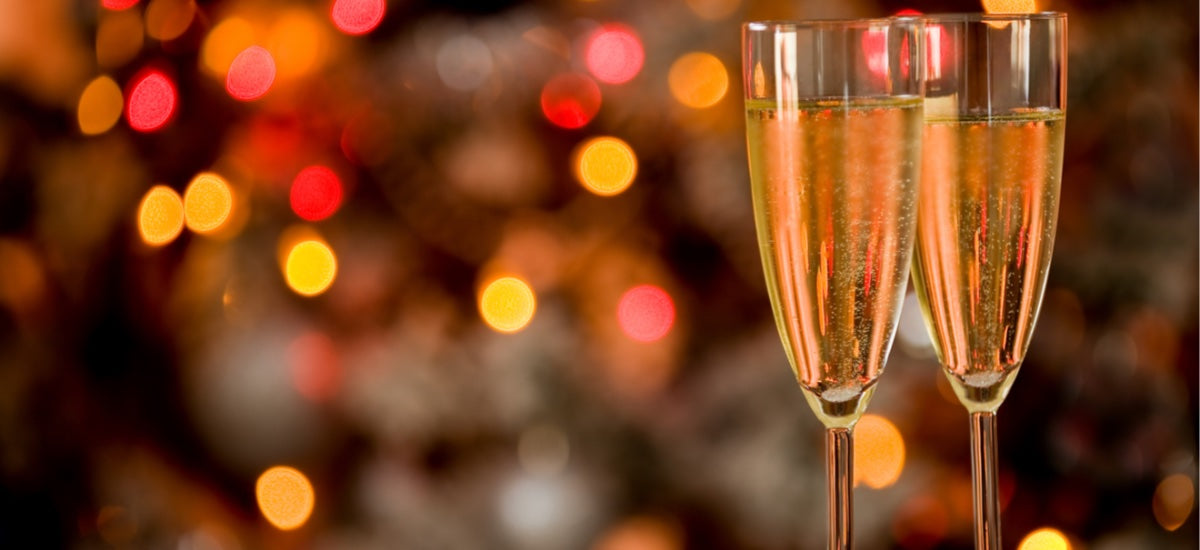 The holiday season is a wonderful time to host a casual, yet festive cocktail party for your family and friends. The wonderful thing about cocktail parties is that they are less formal than a sit-down dinner and allows you to incorporate several dishes and cocktails that will please your guests.
Well Within Beauty has created the following guide to hosting a plant-based holiday cocktail party which features tips and a complete menu of seven delicious, plant-based recipes.
5 TIPS FOR THROWING THE PERFECT PLANT-BASED COCKTAIL PARTY
There's no reason to stress over hosting a holiday party for friends and family. In addition to a well-thought out menu like the one provided below, the following five tips will help make sure your party goes off without a hitch. 
1. PLAN AHEAD
Two weeks before your party, be sure to outline your plan. Determine which elements of your dishes can be made ahead of time such as sauces and dips. From the menu below, the Vegan Fig Mini Cheesecakes and the Peppermint Brownie Bites can be made a few days in advance and stored in the fridge. The syrup for Pear & Ginger Shrub Mocktail needs to ferment for about 2 weeks so this should also be made in ahead of time.
2. RETHINK CLASSIC FAVORITES
Surprise your guests with exciting, plant-based versions of their favorite party foods. The holiday cocktail party menu below includes meat-free sliders, rich brownie bites and even vegan sushi. Using alternative, plant-based ingredients such as the sweet potato bun for the sliders or the dates instead of sugar in the brownies ensures your guests are getting food that tastes delicious and is good for them!
3. KEEP BITES SMALL
No one wants to juggle a fork and knife while mingling at a cocktail party. Keep portion sizes small, no more than two bites per piece, so that your guests can still enjoy their conversations. By keeping the portions bite-sized, your guests can also try a wide array of flavors and foods without feeling too full at the end of the night.
4. INCLUDE A MIX OF SWEET & SAVORY
Don't limit your appetizers to only savory dishes. Be sure to include some small, plant-based desserts so your guests can end the night on a sweet note. Utilizing natural, unrefined sugars such as dates and maple syrup is a great way to make sure your guests avoid a sugar hangover the next day!
5. OFFER AN ALCOHOL-FREE COCKTAIL OPTION
Make sure all of your guests have a festive drink to cheers with by offering an alcohol-free mocktail choice as well. While store bought sparkling water is good to have on hand, try utilizing fresh juices or the recipe for a Pear & Ginger Shrub Mocktail below for something a little more special.
YOUR PLANT-BASED HOLIDAY COCKTAIL PARTY MENU
Well Within Beauty's menu is designed to help you execute a healthy, plant-based cocktail party that will impress and delight your family and friends this holiday season.
PLANT-BASED SAVORY RECIPES
CAULIFLOWER BITES WITH GREEN GODDESS DIP
These crispy, roasted cauliflower bites are the perfect party snack. The Vitamin K found in cauliflower, which helps prevent bone loss, is a fat-soluble vitamin making it a great match to this avocado based green goddess dip which is full of healthy fats. Recipe here.
SMOKY LENTIL SLIDERS ON SWEET POTATO BUNS
Rather than use a store-bought gluten-free slider bun these perfect party bites use sweet potatoes to hold the spiced lentil meatball and smoky tomato sauce together. This appetizer also combines plant-based protein from the lentils plus healthy carbohydrates from the sweet potatoes which will keep you feeling satisfied. Recipe here.
VEGAN SUSHI TWO WAYS
Plant-based sushi is packed with both flavor and healthy ingredients such as nori and brown rice. Nori is a toasted seaweed sheet which has beneficial amounts of iodine and can help boost your immune system and prevent hypothyroidism. Recipe here. 
PLANT-BASED SWEET RECIPES 
VEGAN FIG MINI CHEESECAKES
Figs are not only a beautiful fruit, they are also incredibly nutritious. They contain beneficial soluble fiber which can help you feel full and potentially curb cravings. Figs also contain high levels of potassium which can help lower your blood pressure. Recipe here.
PEPPERMINT BROWNIE BITES
Cool and refreshing peppermint pairs perfectly with rich chocolate flavors in these refined sugar-free brownie bites. The sweetness in this dessert comes from dates which are also a good source of fiber and antioxidants. Recipe here.
COCKTAIL RECIPES
SPARKLING POMEGRANATE SANGRIA
Few beverages are as festive as a class of sparkling wine especially when paired with seasonal pomegranate and fresh citrus fruit. Pomegranates are packed with antioxidants which can help prevent heart disease and also contain high levels of Vitamins C, E & K. Recipe here.
PEAR & GINGER SHRUB MOCKTAIL
Shrubs are traditional, vinegar-based syrups that have been used for centuries as a healthy way to flavor drinks and preserve fresh fruits or herbs. The ginger in this version is also great for digestion. While the mixture must sit for about 2 weeks to infuse all of the flavors, the finished syrup can stay for months in the fridge. Recipe
here
.
Printer Friendly