PRO COOKING TIPS FOR THE HOME CHEF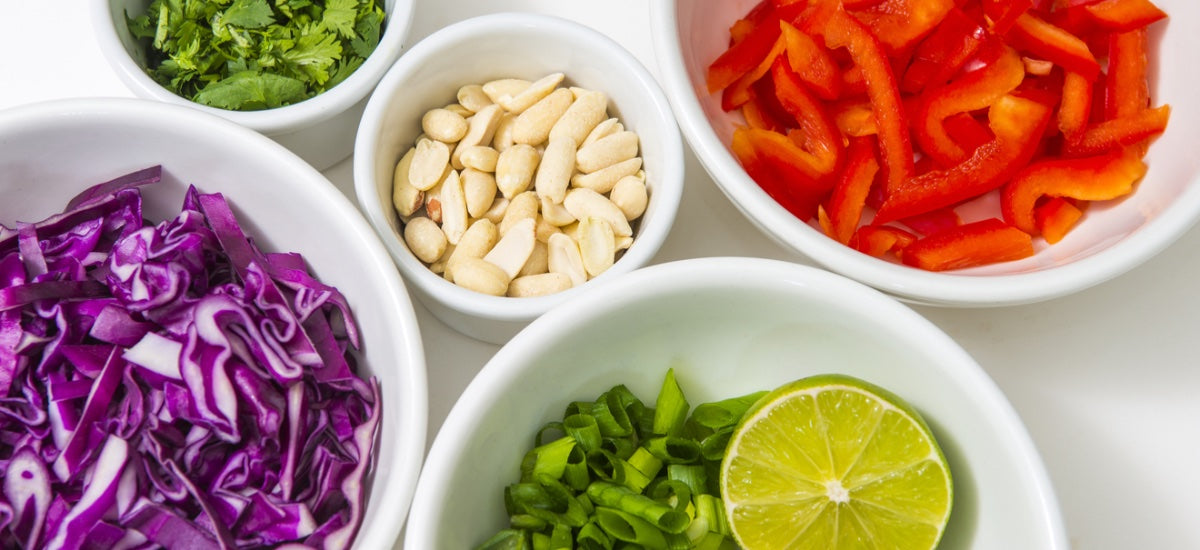 You enjoy cooking, and you love how plant-based foods make you feel. But planning and preparing great meals can take hours—and who has that kind of time? While you may wish you had a culinary degree, becoming an efficient chef doesn't require years of training. Simply master Well Within Beauty's 4 professional cooking tips to reduce your time spent in the kitchen and increase your culinary confidence!
4 PRO COOKING TIPS EVERY HOME CHEF SHOULD KNOW
1. SHARPEN YOUR KNIFE.
This cooking tip may seem elementary, but if you've ever tried to chop raw carrots or sweet potatoes with a dull knife, you know that's just a recipe for frustration. A sharp knife makes all the difference, both in efficiency and safety. A dull blade will slow you down, and it's more susceptible to slipping, which can lead to injury. Who knew that a worn-out blade is more dangerous than a sharpened one. 
You can test your knife by slicing through a piece of paper from end to end. If it can't cut it, sharpen your knife with a sharpening stone. Keep your blade aligned after each use with a honing steel. To learn how to sharpen or hone a knife, check YouTube for quick tutorials.
2. EMBRACE MISE EN PLACE.
Mise en place is a French phrase that translates to "everything in its place." It's all about setting yourself up for success. 
Picture you're on a cooking show and prepare your workspace accordingly. Clean your countertops and lay out the tools you'll need. Wash, chop, measure, and place all of your ingredients in small bowls. When it's time to turn on the stove, you'll breeze through the cooking process just like a celebrity chef.
3. TIME YOUR MEALS MINDFULLY.
If you're preparing more than one recipe, organize them according to cooking times. Start by preparing the most labor-intensive meals first, and then move onto the quicker dishes and raw salads.
Let's say you're making lentil soup, steamed broccoli, and a green salad. Start the lentil soup. As it simmers, steam the broccoli. While both dishes are cooking, toss the salad. This way, all of your dishes will be ready at the same time, with no waiting around or watching food get cold.
4. CLEAN AS YOU GO.
There's nothing more satisfying than preparing several meals for the week; but the pile of dishes that accumulate from meal prep can turn you off to cooking altogether. Here's the secret to avoiding overwhelm: Wipe up spills, wash pans, and put away tools as you go. 
A restaurant kitchen is always pristine and ready for inspection at any time. This not only cuts down on a massive cleaning job at the end of the night, but it also prevents cross-contamination and keeps debris out of your food. For professional-grade efficiency, make sure your sink and dishwasher are empty before you begin cooking. This way, you don't have to juggle breakfast dishes along with your pots and pans. While you cook, keep a few bar mop towels hooked into your apron and a garbage bag right below your prep station.
Printer Friendly