MYTHS AND REALITIES ABOUT SKINCARE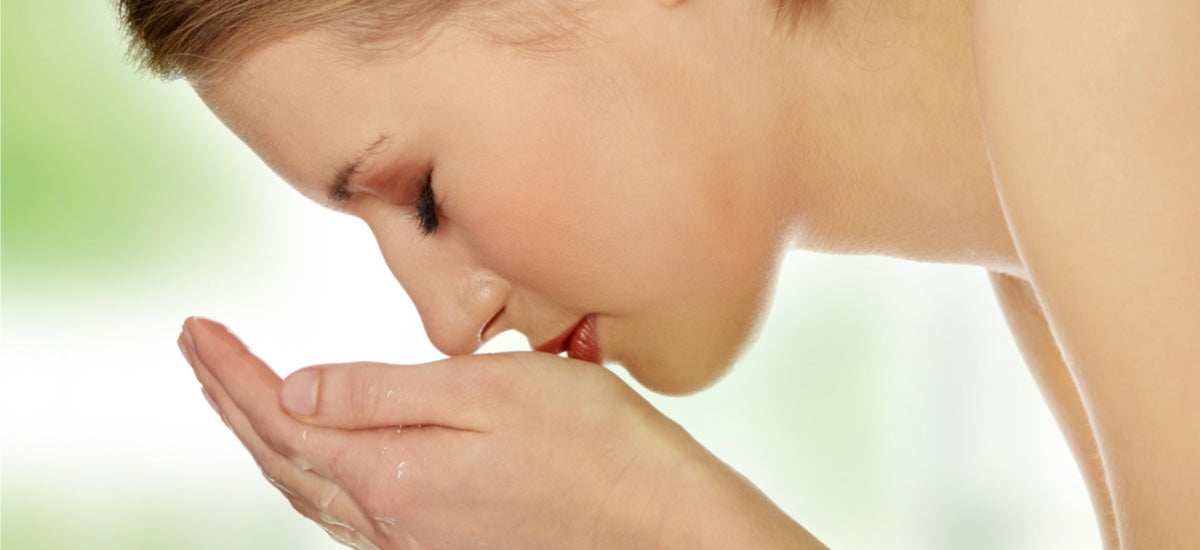 So many of the tips for beautiful skin are simply myths. Some have been passed down for generations while others are new on the scene. Below are some debunked myths that help you understand which truths are the best routes to healthier, younger-looking skin.
MYTH: YOUR SKIN SHOULD FEEL TIGHT AFTER WASHING IT. 
REALITY 
Skin should feel smooth and supple after cleansing. If it feels tight, this indicates that all the natural oils and moisture have been stripped. Soap is one of the products that will do this; it leaves your skin dry and vulnerable. 
TIP
Look for gentle cleansing products that are enriched with ingredients that hydrate your skin, such as glycerin, and mild, naturally derived plant surfactants. These are often glucose-based or derived from coconut oil. They gently remove all your makeup and restore moisture at the same time leaving your skin feeling clean and supple.
MYTH: YOU DON'T NEED A TONER AS LONG AS YOU CLEAN, RINSE AND MOISTURIZE YOUR FACE.
REALITY
Toning is an important second step that completes the cleansing process. A gentle toner removes dirt and impurities that your cleanser might have missed. It also helps tighten and refine the pores and leaves them less susceptible to the dirt and grime that causes acne and other skin issues. More importantly, a toner will help soothe, nourish and hydrate the skin while restoring its delicate pH balance. Cleansing usually interrupts the chemical balance (pH), and this can affect the skin's ability to absorb moisture.
TIP
A toner should always be used 2x daily and applied to a freshly cleansed face. It is best when applied with a pad made of 100% cotton. Saturate the cotton pad with the toner and gently sweep over your face (forehead, cheeks, chin and nose) and neck area. Never rub your skin when applying toner and always follow with a facial treatment and moisturizer suited for your skin.
MYTH: USING AN EXFOLIATOR EVERYDAY KEEPS YOUR SKIN SMOOTH AND SOFT.
REALITY
Not true! A natural exfoliator sloughs off the dead skin cells that collect on the upper layer of the epidermis. This process turns your complexion from dull and dry to bright, vibrant and smooth. However, if you exfoliate too frequently —more than once or twice a week —your skin may become red, irritated, and defenseless. 
TIP
You can exfoliate more often during warm, humid months and less often in the winter as the skin is generally drier and more easily irritated at that time. 
MYTH: HOT WATER OR STEAM OPENS YOUR PORES SO THAT CLEANSING IS MORE EFFECTIVE.
REALITY
Hot water and steam, when handled by a professional, softens hardened sebum in pores, allowing for deeper pore cleansing and easier extraction but it doesn't open, close or even shrink your pores. In general, hot water strips the skin of its natural and much needed oils. This leads to skin dryness and irritation. 
TIP
Always use lukewarm, tepid water when cleansing your face and body. Leave the use of steam to a professional for a deep pore cleansing facial and extraction.
MYTH: THICK MOISTURIZERS ARE BETTER FOR PLUMPING THE SKIN CELLS AND LESSENING THE APPEARANCE OF WRINKLES.
REALITY
There is only so much moisture that your skin can absorb. After the absorption process is over, the residue left behind feels unpleasant and may cause your makeup to smear, or be hard to manage during the day.  
TIP
Determine if you are using the right moisturizer by gently placing a tissue on your face. If the tissue sticks and has to be peeled off, there is too much moisturizer and you need to blot with a tissue to remove the excess. If the tissue falls off your face, apply more moisturizer. If the tissue adheres lightly to your face, this is the perfect amount of moisture for the skin surface.
MYTH: MOISTURIZERS PREVENT WRINKLES.
REALITY
The main causes of wrinkles are sun damage and facial expressions. Moisturizers do prevent your skin from being dry and defenseless. They hydrate your skin so that your wrinkles are less noticeable. 
TIP
Use moisturizers every day and night — not just during winter — to reap the most benefits. 
MYTH: IF A PRODUCT DOESN'T WORK AFTER A FEW DAYS, TOSS IT.
REALITY
Some ingredients seem to help the skin instantaneously, but for the most part, skin care products take about 14 days to a month —or even longer —for restorative benefits to take place within your skin.
TIP
Just because you are no longer seeing the type of rapid progress you first observed doesn't mean it's not working. Consistent, daily use results in the product working even better over time and capable of maintaining benefits at a healthier level because your skin is already in a better place.
MYTH: USING THE SAME MOISTURIZER ON YOUR EYES AND YOUR FACE SAVES TIME AND MONEY.
REALITY
The skin around your eyes is delicate and more fragile than your facial skin. In fact, it is ten times finer than the skin on the rest of your face. Products specially formulated for eyes don't contain ingredients that can irritate them, but other skin care products often do. Additionally, eye products help treat several concerns that are not found on other areas of the face, such as prevention of crow's feet, puffiness and dark, under eye circles. 
TIP
When applying an eye cream, a pea-sized amount is all you'll need for both eyes, and you should apply both day and night. Use your ring finger and gently pat the eye cream under the eyes and along the orbital bone (also known as the eye contour). That means under the eye to the cheekbone, at the outer corners, and underneath the brows. Move in a circular fashion and don't press too hard. Avoid the eyelid area as the skin there may become irritated. Wait 90 seconds before reaching for your concealer to avoid a cakey-looking finish. 
MYTH: ALL SKIN DAMAGE OCCURS BY AGE 18.
REALITY
Much of the sun damage that occurs happens before age 18 is because youngsters are often negligent in using sunscreen, spend more time outdoors, and tan excessively to obtain a golden bronze glow. Damage occurs during all phases of your life if you don't take proper care of your skin.
TIP
Try your best to avoid hours of peak sunlight and always protect your face and eyes with a wide brim hat and wear sunglasses. Apply all-natural sunscreen to prevent UV rays from penetrating any exposed skin.
MYTH: THERE IS NOTHING YOU CAN DO FOR DAMAGED SKIN EXCEPT PLASTIC SURGERY. 
REALITY
Even if you have neglected your skin most of your life, starting today to take proper care of it prevents further damage and aging caused from neglect. 
TIP
Be sure to regularly cleanse, hydrate, protect the skin from sun damage, get adequate sleep and stress relief, and consume a nutritious, anti-oxidant-rich plant-based diet full of vitamins that come from foods such as whole grains, legumes, fruits, and vegetables.
Now that you have a better understanding of what separates myth from reality, you can keep your skin healthy and glowing for years to come.
Printer Friendly