HARNESS THE BENEFITS OF PLANT-BASED INGREDIENTS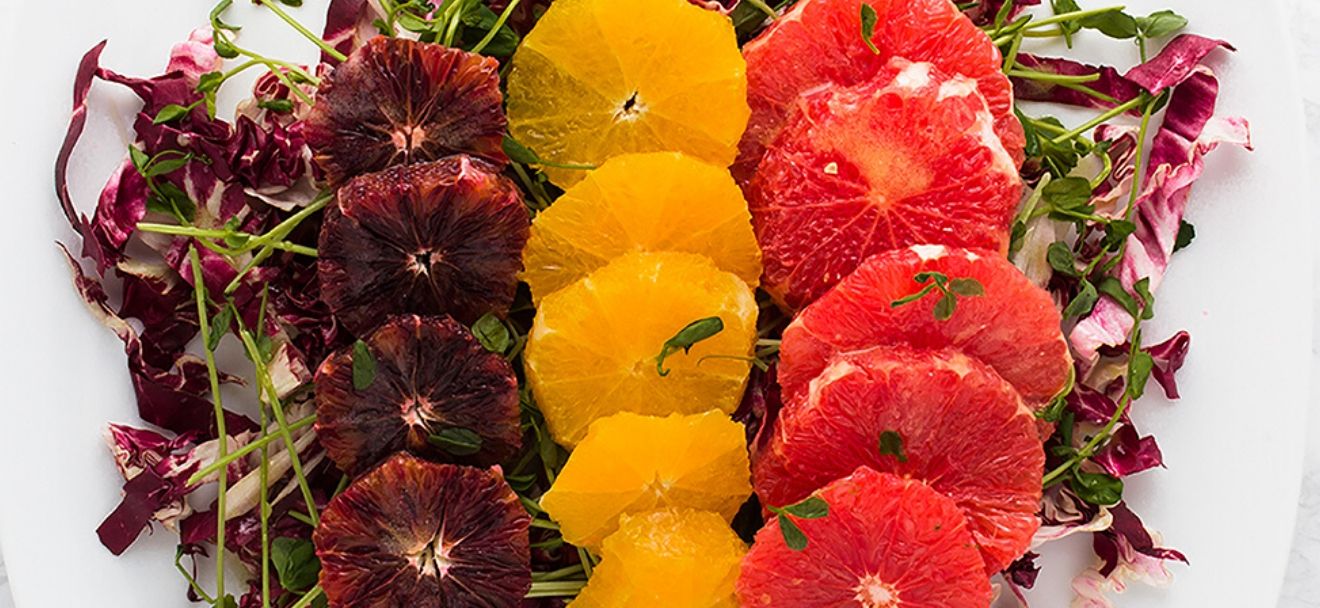 Foods grown from nature vary as much in their nutritional profile as they do in color, texture, and taste. We're also learning more about the unique properties of plant-powered foods that are shown to protect against and even reverse chronic health issues.
But how can we take our plant-based meals to the next level? Well Within Beauty has curated a list of top ingredients you can use to boost the flavor and health benefits of everyday dishes, desserts, and snacks. 
9 INGREDIENTS TO ELEVATE YOUR PLANT-BASED MEALS
1. KOMBU
This versatile sea vegetable is used to add umami flavor to dishes like soups and grains, and it's been said to taste like mushroom, bacon, and the ocean itself. 
Kombu contains minerals, but it's mostly touted for its iodine content, an important mineral for hormone production. Kombu also alkalizes the blood, removes heavy metals from the body, and reduces inflammation.
Dried kombu can be added to soups, stocks, beans, and grains. Add a strip into your cooking water and let it simmer. Remove the kombu strip before serving.
2. NUTRITIONAL YEAST
This ingredient is grown on molasses, then harvested, and washed and dried out to remove its leavening properties, so it works much differently than baking yeast.
Nutritional yeast aids in digestion, reduces inflammation, assists in cell production, growth, and repair, and boosts nervous system and brain functions, to name a few.
Try nutritional yeast as a low-fat vegan cheese substitute. Toss some with kale to make cheesy kale chips or sprinkle liberally on veggies before roasting. Search for alternative recipes for mac and cheese, pasta, and other casserole dishes that use this versatile ingredient. Try this delicious "Cheesy" Zucchini Bread recipe here.
3. COCONUT AMINOS
Coconut aminos make for a wonderful soy sauce substitute, and can be used in place of tamari and shoyu. Made from coconut sap, this ingredient is both soy- and gluten-free.
Coconut products in general, including coconut aminos, are positively linked with weight loss, improved mental health, and higher HDL or "good" cholesterol. Studies show that coconut also protects against certain forms of cancer and diabetes.
Use coconut aminos as you would soy sauce—as an add-in to stir-fries, soups, or curries. And try it as a dipping sauce for vegetable sushi.
4. ARROWROOT
Since its cooking equivalent, cornstarch, is often genetically modified, arrowroot offers a corn-free, nutrient-rich substitute. This root starch can be used as a thickener in place of cornstarch in recipes for gravy or pudding, for example.
Arrowroot has been used as a remedy for digestive issues and abdominal pain, as well as for mouth and gum pain. It also boasts anti-inflammatory and immune-boosting properties.
This odorless, relatively tasteless ingredient can be mixed with liquid as a thickening agent. It can also be used in baking to add structure and chewiness to cookies, muffins, and pancakes. Try this recipe for Baked Eggplant Parmesan Stacks.
5. JACKFRUIT
Crave barbecue? Jackfruit is growing in popularity as a vegan meat substitute. The world's largest fruit, which can be found at Asian markets, has a stringy texture, so it takes on the consistency and flavor of pulled beef or pork.
This immune-enhancing food contains antioxidants that combat damaging free radicals. The nutrients in jackfruit are also associated with heart health and prevention of cancer and osteoporosis.
By itself, jackfruit has a mild flavor similar to banana. But this starchy fruit can be leveraged to take on the flavor of whatever it's cooked with. Toss with barbecue sauce and enjoy as a meat substitute in tacos, sandwiches, or rice bowls. Explore the Internet for creative jackfruit recipes.
 6. AGAR-AGAR
Agar-agar is a type of seaweed, but don't be put off if you're not a fan—it's considered to be virtually tasteless and odorless. Its uses as a thickener and vegan gelatin substitute translate into delicious applications, such as homemade jello, candies, and even cheeses—and it's Kosher.
High in fiber, agar-agar is said to help with digestive issues and suppress the appetite. It's also associated with improved blood sugar.
Powdered agar-agar can typically be used on a 1:1 substitute basis for gelatin. Look for recipes that feature agar-agar, such as vegan gummies, cheese dishes, custards, and pies.
 7. AQUAFABA
Did you know that the reserved liquid from canned beans has a use all its own? This liquid is known as aquafaba, and it's said that low-sodium chickpeas are the bean of choice for this ingredient. You can also reserve the cooking liquid from other beans.
Aquafaba is low in calories and offers an alternative to eggs and dairy for those on allergy-friendly or low-cholesterol diets.
Whip with a hand mixer to mimic the consistency of eggs whites in desserts like meringue and mousse. Or, use as a binder in baking. For more applications, search for recipes for vegan aioli, mayonnaise, butter—even brownies and waffles!
8. CELARIAC
If this sounds like celery, it's because they're related. Celariac is a root vegetable, but with a more intense celery flavor. It may seem intimidating, but look past the jumble of roots and you'll see the beauty in its health benefits.
Celariac is high in fiber for digestive health. It's also terrific for energy production and storage. On the prevention side, this root is touted for its cancer-fighting properties and its ability to combat free radicals.
This ingredient boosts the benefits of soups, stews, and other plant-based meals. Celariac can also be sliced and made into chips or fries, or mashed.
9. MISO
Miso is a paste typically made from fermented soybeans, barley or rice, salt, and a mold called koji. It adds a unique umami flavor to all kinds of dishes.
As with all fermented products, miso is excellent for digestive health, bulking up the good bacteria in the gut. And since it's fermented, it doesn't contain any of the GMO properties of other soy products. To boot, this ingredient is good for blood pressure and cancer prevention.
Miso lends itself well to soups (especially traditional miso soup), as well as marinades and glazes for everything from tofu to vegetables. It also adds depth to dressings and sauces. Check out this Winter Citrus Salad With Miso Vinaigrette recipe.
Printer Friendly