ENJOY THESE HEALTHY SUGAR FREE DESSERTS!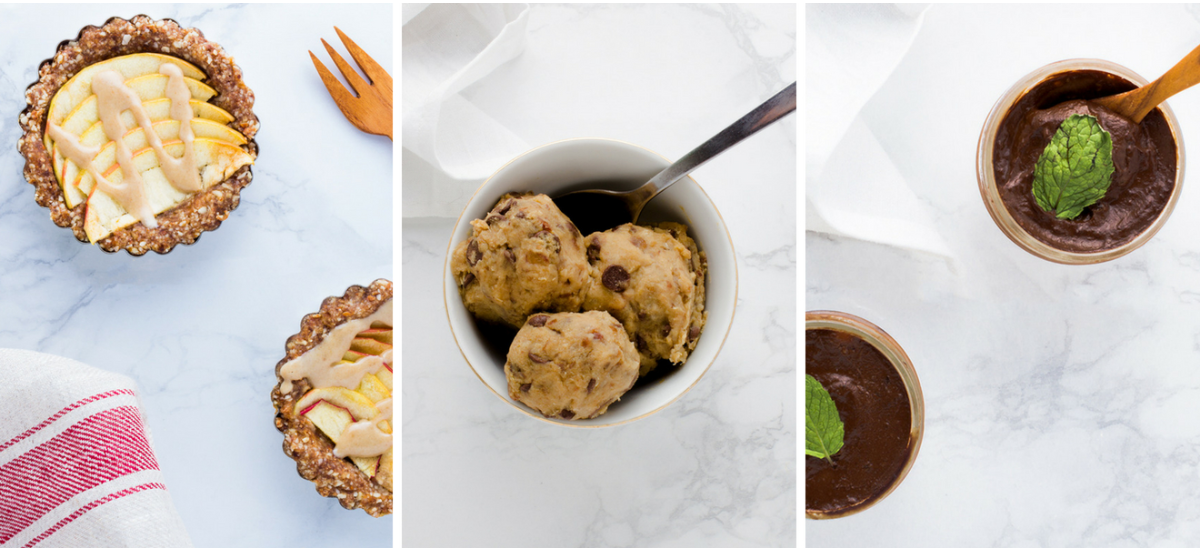 Much of the health buzz lately revolves around the impact that sugar has on your health and rightfully so. Sugar has been linked to numerous health concerns and has been shown to affect everything from your weight to worsening anxiety. 
If you are trying to cut back on the sugar, however, it doesn't mean you need to avoid dessert! The healthy sugar free dessert recipes below are filled with healthy, whole ingredients instead of refined sugar or sugar substitutes. 
Due to the increased attention that sugar has received lately, there are now many alternative sweeteners or sugar substitutes available that are promoted as being healthy. These include natural sweeteners such as honey, maple syrup or coconut sugar as well as zero calorie sweeteners such as stevia and monkfruit sweeteners. It is important to remember that while healthy sweeteners are better to consume than refined white sugar or artificial sweeteners (such as aspartame or sucralose), it is recommended that you should reduce your intake of all added sugars as they all contain fructose.
One natural and whole food sweetener that you will see throughout our no sugar dessert recipes are dates. These fruits not only provide subtle sweetness but also many health benefits to these desserts. Dates are filled with beneficial fiber that can help control blood sugar spikes caused by fructose. They have also been shown to be anti-inflammatory and may protect against heart disease.
APPLE TARTS WITH TAHINI DATE CARAMEL DRIZZLE
No refined sugar necessary here! These whole food apple tarts are topped with a caramel sauce made from pureed dates and tahini (sesame seed paste) which give it a slightly sweet and nutty flavor. The combination of the fiber from the apples and dates along with the fat from the tahini also means this dessert will fill you up without spiking your blood sugar.
MINT CHOCOLATE MOUSSE
Featuring healthy, plant-based fat from avocados and important antioxidants from raw cacao, you won't miss the sugar in this dessert. The addition of mint to these velvety cups of chocolate also makes it possible to remove the sweeteners by giving it a pop of flavor.
HEALTHY CHOCOLATE CHIP COOKIE DOUGH
Many people have fond memories of eating the cookie dough straight from the bowl while making cookies as a child. This edible cookie dough allows you to do just that without any guilt! By using 100% dark chocolate chips you can also keep this dessert refined sugar-free yet loaded with antioxidants which can help protect against cancer, heart disease among many other benefits.
PUMPKIN CARDAMOM CASHEW CHEESECAKES
These mini cashew cheesecakes contain pumpkin plus a hint of cardamom to really amp up the flavor. In addition to fall flavor, pumpkin puree adds fiber and the cashews provide healthy fats.
Recipe
Printer Friendly