BEWARE OF THESE 15 TOXIC INGREDIENTS LURKING IN YOUR SKINCARE PRODUCTS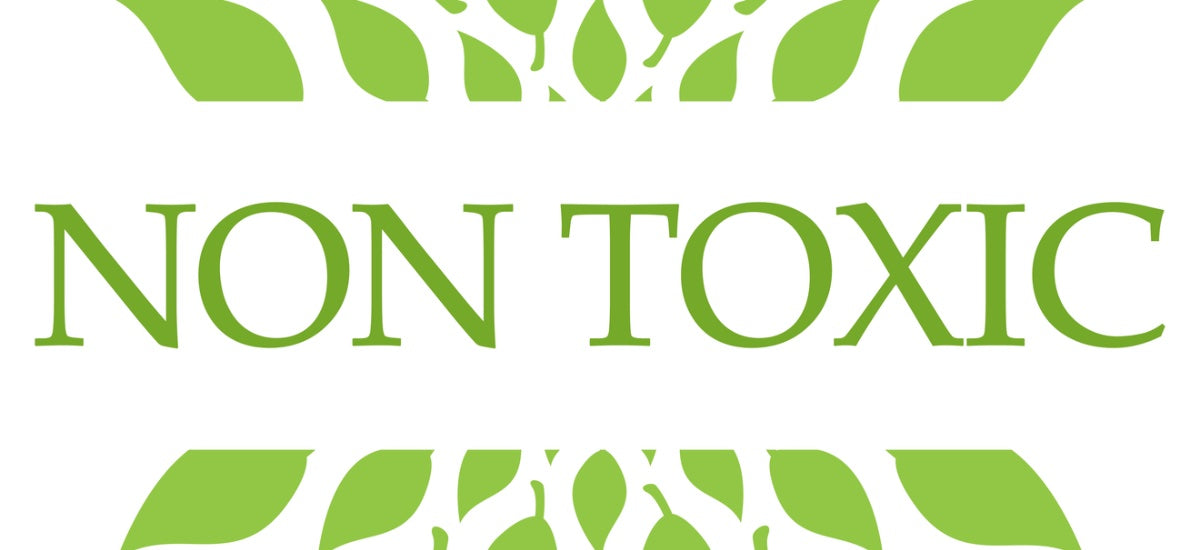 Before you even step outside each day, you may have already exposed yourself to hundreds of toxins. These chemicals of concern lurk in the cleansers, lotions, serums, and cosmetics you apply daily. It's easy to assume that because a product is sold by a recognized company that it must be "safe," but that's simply not true. Personal care products aren't strictly tested or regulated, which is how manufacturers are able to incorporate hazardous chemicals into their products.
Our knowledge of the ingredients found in personal care products is steadily growing, but researchers have pinpointed some harmful ingredients that should be avoided whenever possible. Read on to learn the names of some of the most toxic chemicals and ingredients lurking in your skincare products.
1. ARTIFICIAL DYES AND COLORS
Artificial dyes are specialized chemicals that give color to different products. Most people understand the dangers of artificial dyes in foods, but they may overlook these chemicals in their personal care products. Found in shampoos, toners, cleansers, toothpastes, and creams (just to name a few), many artificial dyes and colors are made from an ingredient called coal tar. According to the Environmental Working Group Skin Deep database, coal tar is a known human carcinogen. These chemicals may also lead to skin sensitivity, block pores, and cause breakouts. They are also associated with ADHD in children.    
2. ETHANOLAMINES (DEA, TEA, MEA)
Ethanolamine compounds consist of amino acids and alcohols. They are found in a wide range of products— from hair conditioners and shampoos to foundations and sunscreens. They break down into nitrogen and form new chemicals called nitrosamines, which are cancer-causing agents. Ethanolamines are also linked to organ system toxicity. Examples of ethanolamines are diethanolamine (DEA), triethanolamine (TEA), and monoethanolamine (MEA).
3. FORMALDEHYDE
Formaldehyde is a chemical preservative used to prevent bacterial growth. It's also a human carcinogen. Formaldehyde has asthma-causing, neurotoxic, and developmentally toxic properties, too. The use of this product has declined, but it was once mixed into numerous personal care products as an antiseptic. It is perhaps most widely found in nail polishes, hardeners, and other nail care products. Also, avoid Bronopol, DMDM hydantoin, Diazolidinyl urea, Imidzaolidinyl urea and Quaternium-15, which are formaldehyde-releasing preservatives (FRPs).
4. GLYCOLS
Glyocols, particularly butylene glycol and propylene glycol, are organic alcohol compounds used as conditioning agents in a variety of personal care products. Butylene glycol is derived from petroleum and causes irritation and inflammation to the skin and eyes. Propylene glycol also causes irritation in addition to potentially inhibiting cellular growth and causing kidney and liver problems.  
5. GMOs
Developed from molecular biotechnology laboratory techniques, genetically modified organisms (GMOs) contain genetic material that does not occur naturally. These compounds have been linked to organ damage, gastrointestinal and immune system disorders, infertility issues, and premature aging. What's more, GMOs have far-reaching contamination properties that stay behind in the the genome and pose dangers to future generations.
6. HOMOSALATE
Homosalate belongs to a chemical group known as salicylates, which impede ultraviolet rays from being absorbed into the skin. Commonly found in skincare products with sun protection, homosalate has been shown to disrupt endocrine functioning and increase the likelihood of pesticide absorption in the body.
7. PARABENS
Parabens are often used in personal care products to minimize microbial growth. They are found in deodorants, shampoos and conditioners, lotions, sunscreen, and cosmetics. Parabens have been identified as powerful endocrine disruptors that can be absorbed through the skin, the blood, or the digestive system. They may also behave like the hormone estrogen in the body, which can increase risk of breast cancer.
8. PEGs
PEG, or polyethylene glycol, compounds belong to a family of chemicals used extensively in skincare and cosmetics products. PEGs may be used as humectants, stabilizers, emollients, and surfactants. PEGs have been associated with organ system toxicity.
9. PESTICIDES
Pesticides are another chemical agent that people mostly associate with food. However, many skincare products are derived from plants that have been sprayed with pesticides to kill insects or weeds. Pesticides have been linked to developmental problems in children as well as asthma, obesity, and blood cancers. These harmful chemicals may also cause skin irritation and inflammation and increase risk of skin cancer.
10. PETROLATUM
Derived from petroleum, petrolatum is widely used for its moisturizing properties. If effectively refined, petrolatum poses no risks. However, the majority of the petrolatum used in the United States is not properly refined. As a result, it may be contaminated with toxic chemicals called polycyclic aromatic hydrocarbons (PAHs), which are linked to cancer development. Petrolatum may also show up on ingredients lists as petroleum jelly, mineral oil, or paraffin oil.
11. PHTHALATES
Phthalates are industrial chemicals that are frequently used to add fragrance to personal care products and household cleaners. These chemicals are also found in plastic bottles and toys. They have cancer-causing effects as well as disrupting the endocrine system. Studies have shown that they may be especially harmful to the male reproductive system.
12. SILICONES
Derived from silica, these compounds are found in various personal care products and cosmetics because they help to soften and smooth. These substances have been identified as possible endocrine disruptors. Silicones generally have names that end in -cone or -siloxane.
13. SULFATES (SLS, SLES, ALS)
Sodium lauryl sulfate (SLS), sodium laureth sulfate (SLES), and ammonium lauryl sulfate (ALS) belong to a class of chemicals known as sulfates. These compounds are used as surfactants, cleansers, and emulsifiers. Sulfates have the power to deeply penetrate through the skin and enter the bloodstream. They have been linked to irritation of the skin and eyes, organ system toxicity, endocrine disruption, biochemical and cellular changes, and even cancer.
14. SYNTHETIC FRAGRANCE
Synthetic fragrances or musks may be lurking in your personal care products without your knowledge, since "fragrance" may not be clearly indicated on the ingredients list. If it's listed, it may show up as fragrance, musk ketone, musk xylene, galaxolide, or tonalide. These synthetic substances have been associated with endocrine disruption, organ toxicity, and reproductive toxicity. What's more, synthetic fragrances also bioaccumulate in the environment.
15. SYNTHETIC PRESERVATIVES
Synthetic preservatives are chemicals used to prevent bacterial growth and extend a product's shelf life. They may be found in lotions, lipsticks, perfumes, nail polishes, hair gels, and shampoos. Synthetic preservatives often come in the form of parabens or formaldehyde-releasing preservatives. These chemicals have been shown to cause allergic reactions, disrupt the endocrine system, interfere with development and reproduction, and even contribute to cancerous growths.
There are thousands of ingredients in personal care products that may be potentially hazardous to health and wellness. These 15 chemicals carry some of the greatest concern to researchers due to their effects on the human body. PLANTED IN BEAUTY's
philosophy
 is that our products are derived from a natural origin, containing the highest level of organic ingredients possible while remaining chemical and toxin free. We are deeply committed to formulating skincare products that are safe, non-toxic, and organic. To learn more about our "free-from" ingredient list, see 
here
.
Printer Friendly