8 PLANT-BASED PROTEINS FOR VIBRANT HEALTH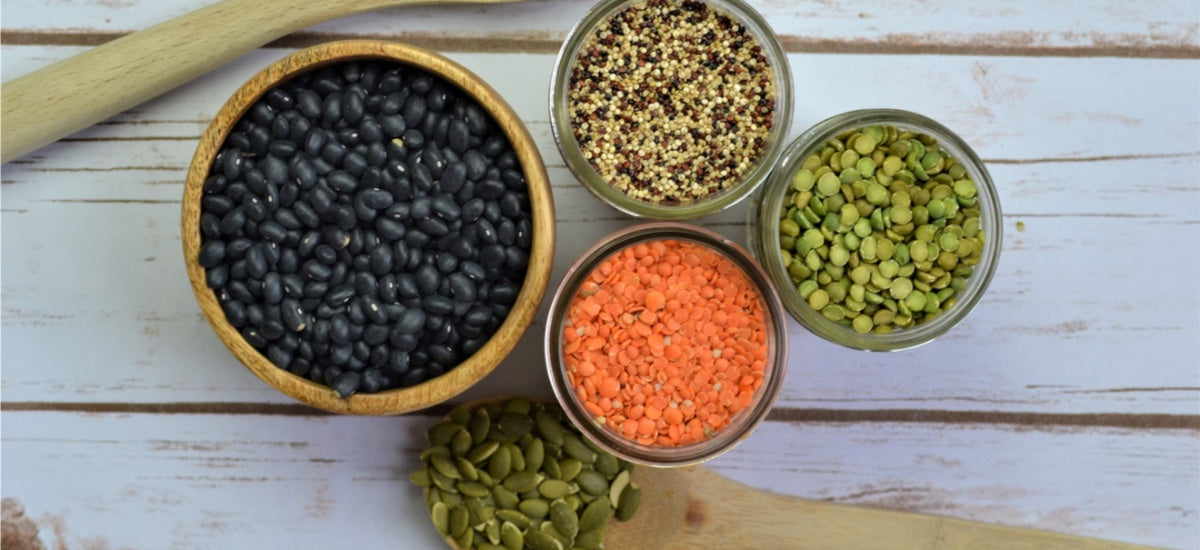 Protein is a macronutrient that's found in every cell of the body—this is what helps build and repair skin, blood, muscle, bone, and internal organs. When designing your plate, it's best to include a variety of balanced and plant-powered proteins to feel energized, satiated, and strong. 
Well Within Beauty shares everything you need to know about protein, plus the top 8 plant-based protein sources (with must-try recipes).
COMPLETE VS. INCOMPLETE PROTEINS
Protein consists of 20 different compounds called amino acids. However, our bodies only produce 11 of these amino acids, so we must get the remaining nine "essential" ones from foods. A complete protein is considered that which contains all nine essential amino acids. It's not necessary to only consume complete proteins—you can mix and match different proteins to get your complete intake.
HOW MUCH PROTEIN DO WE NEED?
The fact that every cell in the body contains protein underscores its importance. But like anything, too much of a good thing can be bad for your health. Studies show connections between elevated protein and rates of chronic disease.
Generally, the recommendation is about .36 grams of protein for every pound of weight. If you weigh 150 pounds, you would need about 54 grams of protein daily—about 25% more if you are pregnant or lactating, or training to build muscle.
6 COMPLETE PLANT-BASED PROTEIN SOURCES 
HEMP
These nutty-tasting and nutrient-dense seeds derive from the hemp plant. Hemp boosts the flavor and health benefits of your meals and sides.
PUMPKIN SEEDS
Scoop out the insides of a pumpkin and you'll find its seeds—a go-to complete source of plant-based protein.
AMARANTH
Gaining recent popularity for its health benefits, this nutty gluten-free grain has been cultivated for thousands of years. Its leaf is used in medicine, and the grain in food.
QUINOA
A prized member of the Amaranthaceae family, quinoa is related to Swiss chard, beets, and yes, amaranth.
BUCKWHEAT
Also known as kasha, buckwheat has a stronger taste than other plant-based proteins. Sold as groats, flour, or cereal, this complete protein is related to sorrel and rhubarb.
TEMPEH
This versatile fermented soybean product originated in Indonesia, but is becoming a popular part of a healthy Western diet.
2 INCOMPLETE PLANT-BASED PROTEIN SOURCES (AND HOW TO MAKE THEM COMPLETE!) 
LENTILS
Available in many varieties and colors, these filling legumes can be used in soups, hot or cold salads, or countless sides.
LEGUMES
While we'll focus our attention on beans, this broad category encompasses beans (kidney, navy, garbanzo), peanuts, green peas, alfalfa, and lentils.
Printer Friendly