RECIPES: VEGAN OTHERS
RAW TROPICAL SHERBET
Ingredients
4 cups of frozen pineapple (frozen overnight from fresh, or store-bought)
1 cup of frozen bananas (frozen overnight from fresh, or store-bought)
2 cups of frozen raspberries (frozen overnight from fresh, or store-bought)
1 cup of fresh-squeezed orange juice (feel free to substitute for fresh juice of your choice)
1 tbsp. coconut oil
1 cup unsweetened coconut milk (carrageenan free); you can also choose your own non-dairy milk: hemp, oat, rice, macadamia, or cashew. Make sure to look out for "carrageenan free."
For SERVING - Possible toppings include:
additional fresh fruit
cacao nibs
unsweetened shredded coconut
dried goji berries
toasted nuts
Instructions
Put the frozen fruit (pineapple, bananas, raspberries), fresh fruit juice, coconut oil and coconut milk in a high-powered blender and process until mixture is smooth, and all ingredients are well-incorporated.
Pour the mixture into a large air-tight container, and place in the freezer.
Allow the sherbet to freeze for 3 hours
When you're ready to serve, you may want to stir the mixture for more of a granita-like consistency. Otherwise, scoop the mixture directly into a bowl and serve!
Printer Friendly
---
Also in Volume 8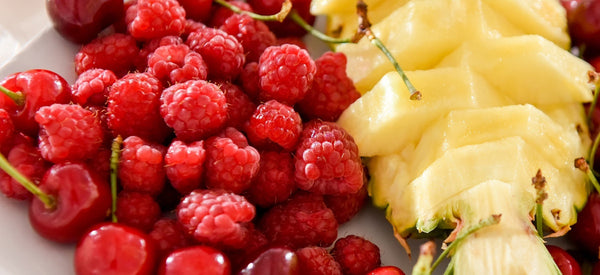 BEAUTY
We've long been told that fruit is a foundational part of any healthy diet, but how often is it that we think about the specific benefits of different fruits?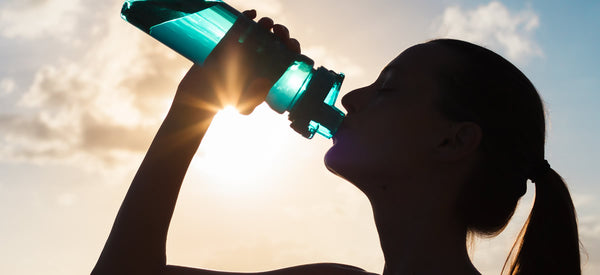 LIFESTYLE
Wellness is first and foremost a choice to assume responsibility for the quality of your life.