WHAT IS SKIN FATIGUE, AND IS IT REVERSIBLE?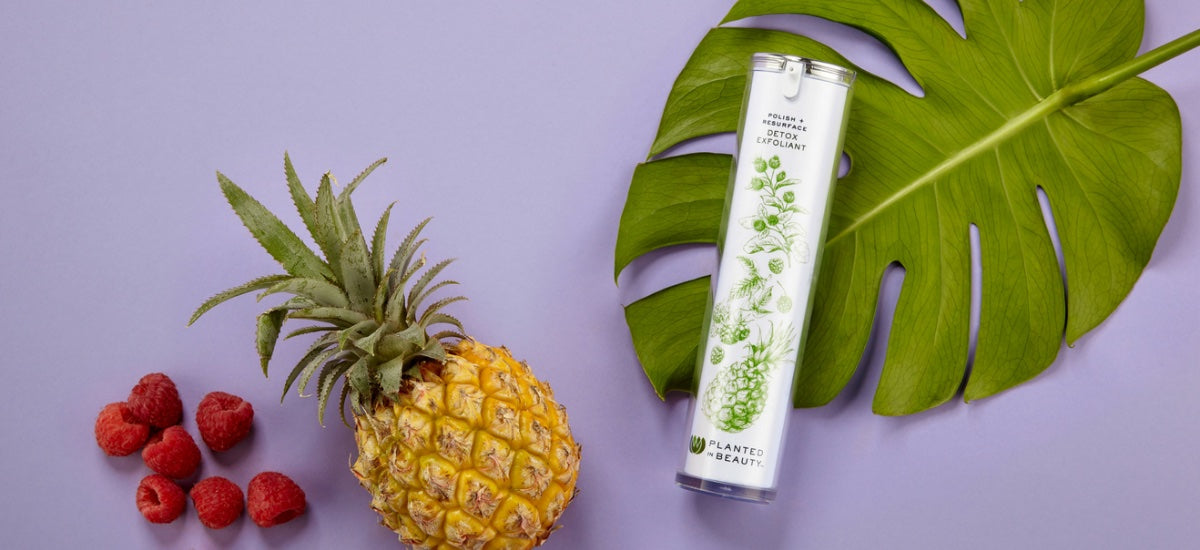 Skin fatigue is exactly what it sounds like, having skin that looks tired and lifeless. This happens for a number of reasons— there's rarely just one underlying cause of fatigued skin. A combination of several lifestyle factors may result in dull, tired-looking skin, such as chronic stress, sleep deprivation, poor diet, sedentary lifestyle, or environmental factors like second-hand smoke, pollution, or UV damage. Skin fatigue is basically your skin's way of telling you that something is off, that it's not quite getting the care it deserves. 
THE LINK BETWEEN SKIN AGING & SKIN FATIGUE 
There are two types of skin aging: intrinsic and extrinsic. Intrinsic aging is the kind that takes place naturally due to genetics and time. Extrinsic aging, however, is controllable. This is the type of aging that can speed up the natural, intrinsic changes due to external factors like excessive sun exposure or a high-sugar diet. Skin fatigue is basically an indicator of extrinsic aging.
SIGNS OF SKIN FATIGUE
Is your skin fatigued? Below are some of the tell-tale signs of skin fatigue: 
Age spots
Dark circles under eyes
Dryness
Dullness
Fine lines and wrinkles
Large pores
Rough texture
Translucence (thinness)
Uneven complexion
These signs of skin fatigue may be undesirable, but they don't have to be permanent. Keep reading to find out some practical solutions for alleviating fatigued skin.
TIPS FOR REVERSING SKIN FATIGUE
In todays charged-up society, many of us make sacrifices to keep up with day-to-day demands. Maybe this means skimping on sleep, abandoning your skin care routine, eating less-than-ideal convenience foods, or failing to use sunscreen. All of these factors can contribute to skin fatigue. Carefully examine your lifestyle for habits that may be problematic for your skin, and then implement these strategies to relieve skin fatigue and restore your healthy, glowing complexion. 
EAT CLEANER.
Consume more whole, plant-based foods that will supply your skin with needed nutrients from the inside out. Opt for antioxidant-rich foods—like berries, leafy greens, citrus fruit, green tea, and moringa—that help fight free radicals that cause extrinsic aging. Also, get plenty of plant-based protein from beans, whole grains, as well as nuts and seeds to help strengthen and repair your connective tissues. 
DRINK UP.
Promote skin radiance by drinking at least 64 ounces of water or more each day. Keep a water bottle on your desk or set a reminder to drink a glass before each meal to make sure you're getting enough.
MANAGE STRESS.
Start saying "no" to obligations that cause you undue stress or anxiety. You might also try initiating a self-care routine that includes relaxing techniques such as deep breathing, meditation, and gentle yoga.
GET ENOUGH REST.
Skin cells turn over at night, so be sure you're getting enough sleep to help your body do its job of renewing tired skin. Aim for 7 to 9 hours per night. Improve your ability to fall asleep by shutting off stimulating electronics at least an hour before bed, lowering the temperature in your sleep environment, and taking a warm bath or shower prior to bed.   
EXERCISE REGULARLY.
Physical activity stimulates blood flow to carry nutrients to your skin cells. Exercise also promotes the release of feel-good chemicals called endorphins that help relieve stress. Schedule in at least 30 minutes of physical activity on most days of the week.
USE HIGH-QUALITY ORGANIC SKIN CARE PRODUCTS.
Check skincare labels and look for certified natural and organic plant-based ingredients in your skincare because they work naturally with your skin to fight free radicals, protect against inflammation, combat the aging process, and boost production of collagen and elastin.
Try WELL WITHIN BEAUTY's Super Nutrient Touch-free Face Moisturizer. Rich in super-charged nutrients, antioxidants and skin-replenishing ingredients, this 100% natural high performing ultra-fine spray instantly hydrates, balances and softens skin with an innovative hands-free, ultra-fine spray application system.
Printer Friendly