STRENGTHEN YOUR IMMUNE SYSTEM WITH ALKALINE FOODS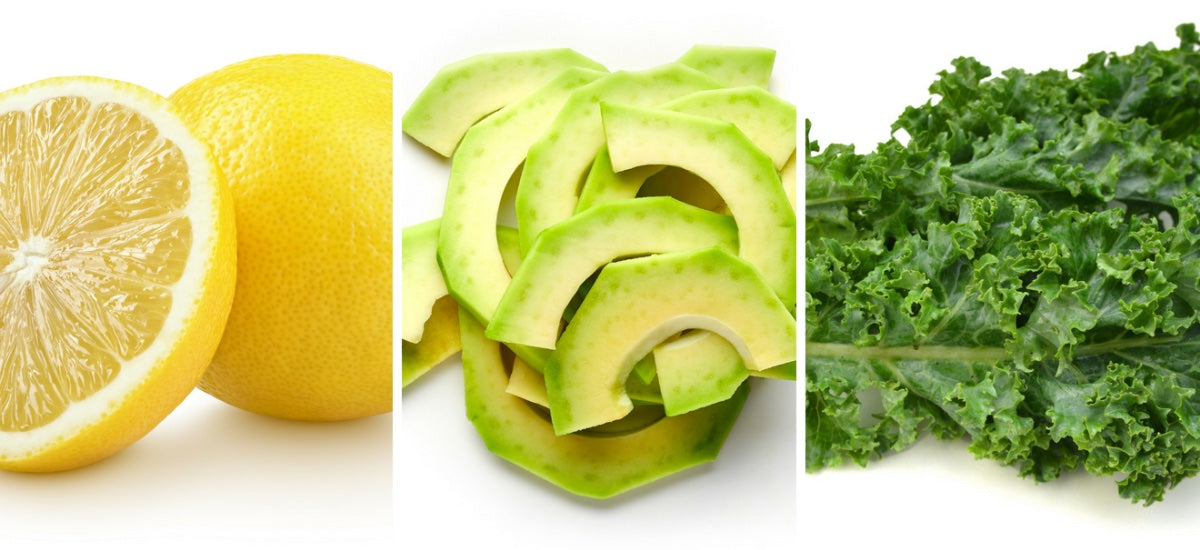 No one likes to get sick, but many of us wait until the onset of symptoms to start wellness treatments. Once you experience sniffles or a cough, your body is already in a state of stress. At this point, it has to work extra hard to help you recover.
Instead of waiting until you feel congested or feverish, you can prevent an array of illnesses with an alkalizing diet. Studies show that alkaline foods strengthen the immune system, which is your body's first line of defense against germs, bacteria, viruses, and infections. 
FUNCTIONS OF THE IMMUNE SYSTEM
The primary job of the immune system is to protect your body from foreign invaders. If one happens to enter your body, the immune system sends white blood cells to fight it off. The immune system will not quit until the threat is destroyed—remarkable, right?
But when it's compromised, your immune system may struggle to do its job. This can make you susceptible to chronic colds and flus and even more serious diseases like cancer. A compromised immune system may also have the reverse effect. Instead of failing to trigger an immune (or white blood cell) response, it becomes overactive and attacks healthy cells. This is how an autoimmune disorder can develop.
Needless to say, a strong immune system is a critical component of overall health and vitality. Want to protect it? Here's how an alkalizing diet can help.
PRINCIPLES OF pH BALANCE 
The goal of an alkaline diet is to balance your body's pH levels—this relates to the amount of oxygen your blood can absorb after a food is digested. These levels range from 0 to 14. A pH of 7 is neutral, but slightly elevated levels (around 7.30 to 7.45) are alkaline and ideal for good health. Levels below 7 are considered acidic.
ACID
Some acidic foods can be good for you, but too much acid starves oxygen and creates an environment for bacteria and viruses to grow. Excess acid weakens the immune system and causes serious health problems.
ALKALINE
An alkaline pH range is helpful for decreasing inflammation and oxygenating the cells, which supports the immune system and overall health. Since for most people, today's regular diet tends to be more acidic, alkaline foods can help restore balance or homeostasis.
7 ALKALINE FOODS FOR IMMUNE SUPPORT 
The best way to alkalize your body is to first eliminate processed foods, artificial sweeteners, and large quantities of meat. Next, substitute those acid promoters with vitamin- and mineral-rich fruits and vegetables, as well as plant-based fats and proteins.
Which are the best? Well Within Beauty recommends adding these highly alkaline and immune-boosting foods to your daily diet:
LEMONS: Tricky, right?Despite the fact that they are classified as culinary "acids," lemons are alkalizing when digested. Start your day with a mug of warm lemon water to aid in digestion and balance pH levels.
KALE:This leafy green is one of the most powerful vegetables you can eat. Not only is kale alkalizing, but it also provides many essential nutrients you need to thrive. Enjoy kale and a variety of dark leafy greens with every meal.
WAKAME:This sea vegetable contains an array of alkalizing minerals. If you feel particularly acidic (or if you have a large piece of cake on your birthday!), a bowl of miso soup with wakame can set your body straight. Google "wakame recipes" for ways to prepare this super-healthy seaweed.
AVOCADO:Alkalizing and anti-inflammatory, avocados are a heart-healthy fat that can help your body absorb essential vitamins. As an added bonus, they're one of the best foods for skin health.
LENTILS:Swap out a few meaty meals for plant-based protein sources. Lentils, as well as lima, navy, and red beans, are best for balancing pH and increasing alkalinity. Plus, they'll leave you feeling full and satisfied.
HERBAL TEA:Trade in your coffee fix for a cup of herbal tea. Herbal teas are alkalizing, and they don't tax your adrenal glands the way caffeine can.
GINGER:This aromatic is hailed for its ability to reduce inflammation, relieve digestive discomfort, aid in digestion, and alkalize the body. Try fresh ginger tea or add some healing ginger to soups and stir-fries.
This list is just the beginning. There are a rainbow of fresh foods you can enjoy to alkalize your body. For a comprehensive overview, review this Alkaline Foods List from TheAlkalineDiet.org.
OTHER WAYS TO ALKALIZE 
Slowing down and managing stress are another important part of maintaining an optimal pH balance and healthy immune system. Try these top tips for managing stress levels and alkalinity:
Get 7 to 9 hours of sleep each night.
Exercise daily.
Drink plenty of water to flush out toxins.
Reduce stress with a meditation, gratitude, or breathwork practice.
Consider supplementation (speak with a health practitioner for recommendations).
Printer Friendly