WHY (AND HOW) TO EAT FRUITS AND VEGETABLES IN SEASON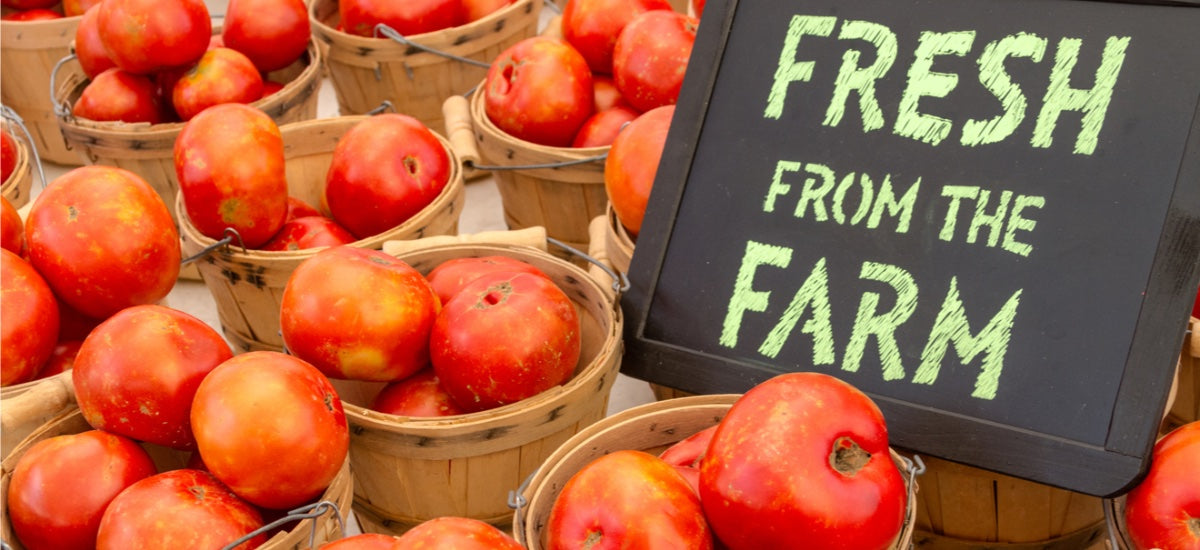 When you think summer picnic, does it conjure the image of juicy watermelon, peaches, and corn on the cob? Does a cool fall day shout out for a crisp apple or some warm pumpkin bread? And does your body crave fresh peas in spring and hearty greens in winter?
Seasonal eating is consuming food that is recently harvested—it means taking advantage of what the season has to offer. Fruits and vegetables in season are at their peak of flavor and ripeness. If you've ever tried to recreate a winter barbecue, you may notice that the corn just doesn't taste as sweet, and the coleslaw isn't as comforting as the warming root vegetables of the season. 
But seasonal eating doesn't have to stop with the ubiquitous watermelon and bushel of apples. Depending on where you live, countless produce varieties await you to expand your seasonal eating horizons—with more benefits than just flavor. Well Within Beauty explores the 5 reasons to eat fruits and vegetables in season!
5 REASONS TO EAT IN SEASON
SAVES YOU MONEY. Have you ever visited a farmers' market in the late summer? Those farmers practically give away their zucchini! A good harvest means plentiful food, and with that, competitive prices.

Unless a drought or freeze has affected the harvest, buying in season is almost always the most cost-effective option. 


SUPPORTS LOCAL FARMERS. By supporting your local farmers, you ensure the farmers' sustainability into the future. You can maximize this benefit by getting to know your farmers and their farming practices and tap into their knowledge, so you can procure the best in-season crops for your table (and feel good about what you're feeding your family)!


HELPS THE ENVIRONMENT. Seasonal, local vegetables get boxed and delivered, often within a few days, to local farmers' markets, grocery, stores, and restaurants—this is what is known as "farm-to-fork." Think of the difference in carbon footprint from produce that has traveled halfway around the world by boat, then train, then truck, in a shipping container.


TASTES BETTER. Nature intended for each produce variety to grow at its own time of year. Yes, you can buy watermelon in winter, but clearly seasonal veggies and fruits taste best. Many factors play a role in this phenomenon, including optimum environmental conditions, shorter travel time, and longer time ripening on the plant.


MAXIMIZES HEALTH BENEFITS. When you bite into a juicy peach in August, the rewards transcend the flavor. Studies show that produce contains more nutrients when it ripens naturally on the plant, versus when it's picked early and continues ripening during shipping. Sun exposure also increases antioxidants.
HOW TO EAT IN SEASON
To make the most of your seasonal produce options and their multitude of benefits, here are some strategies:
SHOP AT FARMERS' MARKETS.
These venues are a treasure trove of the best of your area's local produce offerings. If you don't live in an area that has farmers' markets, take a ride in the country, or see if there's a CSA (community-supported agriculture) pickup in your area. 
READ THE SIGNS.
When food shopping, look for signs of locally sourced ingredients. Produce departments often display signs directing shoppers to bins full of items that are "Locally Grown!"
THINK INTUITIVELY.
Soups full of root vegetables, and the like are warming in winter; whereas salads and hydrating fruits are cooling in summer. Energetically, nature knows what's healthiest for your body, so follow your intuition and you'll naturally follow the seasons.
SEARCH FOR SEASONAL RECIPES.
With the Internet, we can get endlessly creative with our seasonal produce applications and realistically never use the same recipe twice. Check out Well Within Beauty's vibrant
recipes
 and make the most of your seasonal produce!
Printer Friendly
---
Also in Volume 74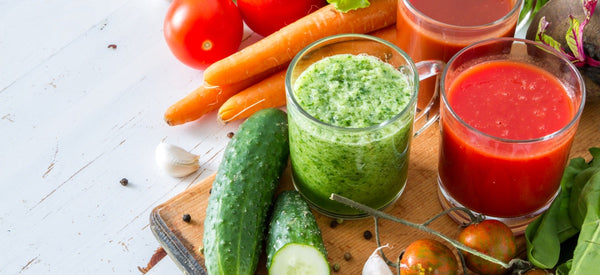 NUTRITION
There is no shortage of nutrition and diet information available on the internet, in the media, and from well-meaning family and friends.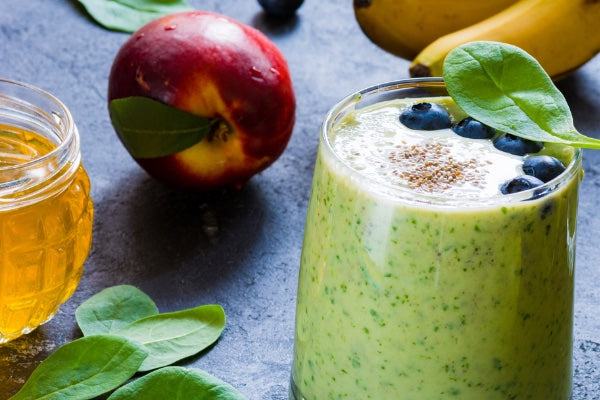 RECIPES: VEGAN OTHERS
This nutrient-dense smoothie is packed with fiber and essential omega-3 fatty acids.