9 HEALTH & WELLNESS BENEFITS OF CHAMOMILE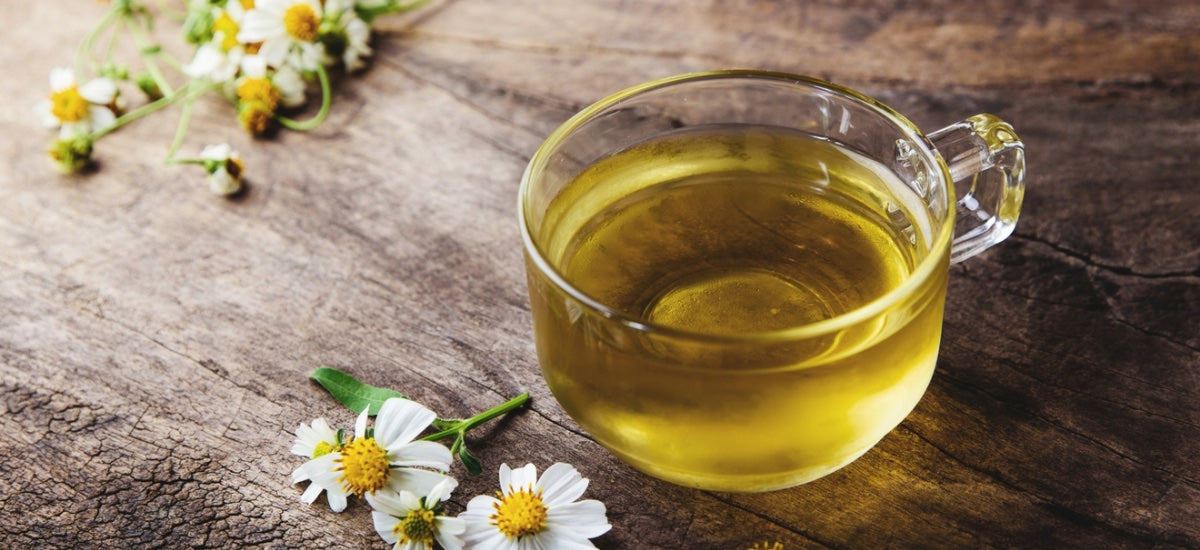 Chamomile has been known for its calming health benefits and effects for centuries. From the ancient Egyptian medicines to the English tea gardens, the popularity of chamomile shows no signs of fading.
Chamomile is packed in many beneficial ingredients including a powerful group of antioxidants called flavonoids. Flavonoids found in chamomile include apigenin, quercetin, patuletin and luteolin, all of which offer their own unique health and wellness benefits. 
So how can you use chamomile to improve your own health? Let's look at ten health and wellness benefits of chamomile that you can take advantage of today.  
IMPROVES DIGESTION
Chamomile is one of the best natural remedies for a stomach ache. The plant contains chemicals which act to stop cramping. That can help to relieve the pain associated with gas, IBS and stomach cramping. Studies suggest it's also useful for treating colic in babies!
CALMS AN ANXIOUS MIND
One of the most well-known benefits of chamomile is the plant's ability to calm the mind. It's unclear as to how, exactly the plant works to soothe but it's thought that the chemical apigenin is to credit for the benefit. 
PROVIDES RELIEF FROM MENSTRUAL PAIN
Just as chamomile can soothe a cramping belly, the plant is also useful in relieving menstrual cramps. Before you take an ibuprofen tablet, try a warm cup of chamomile tea for premenstrual cramps.
LOWERS BLOOD SUGAR
Research has shown that chamomile can actually help control blood sugar levels. Various studies have found that exculetin and quercetin, compounds found in chamomile, helped prevent blood sugar from rising, therefore protecting against high blood sugar. 
AIDS IN WOUND HEALING
For centuries, chamomile has been used topically to treat wounds. Essential oils of chamomile have been used to treat skin rashes, ulcers, wounds and even hemorrhoids. The plant speeds recovery, allowing wounds to heal more quickly.
PROVIDES RELIEF FROM COLDS AND FLU
Studies show that chamomile offers substantial relief from cold and flu symptoms.
The tea doesn't just treat the symptoms, it also helps to fight infection and reduce mucus congestion. So, the next time you're feeling the signs of a cold, try chamomile for relief. You can sip on the tea or cool it down and use to gargle with to fight inflammation of the mucous membranes.
HELPS TO AID IN SLEEP
Chamomile, historically, is also known as "sleep tea," and for good reason! Just as it calms the mind, chamomile has also been used for centuries to calm the body. Apigenin is thought to be the active ingredient in chamomile that provides this benefit, but aromatherapy is partially credited as well. In aromatherapy, chamomile essential oil is blended with other oils and used as a massage oil to relax the muscles and calm the senses.
PROTECTS AGAINST DISEASE
A recent study published by the Journal of the Federation of American Societies for Experimental Biology, showed that chamomile was effective in slowing the growth of cancer. This was especially true for prostate cancer, but the plant also fought against skin, breast and ovarian cancers.
HELPS TO KEEP THE SKIN CLEAR AND REDUCES SKIN INFLAMMATION
Chamomile can help to clear the skin and keep it healthy, either by drinking the tea or by applying the oil topically to the skin. Floral extracts from chamomile are high in anti-inflammatories. In the same way that chamomile can help aid the healing of wounds, those chemicals in the plant also nourish and soothe the skin. Chamomile is also an excellent treatment for acne; it reduces inflammation and has been shown to cleanse pores. 
WAYS TO INCORPORATE CHAMOMILE INTO YOUR DIET
The most obvious way to incorporate chamomile into your diet is to drink it as a tea. Chamomile tea can be served cold or hot and contains no caffeine, so you can drink it any time of the day. 
But there are other ways to get your daily dose of chamomile. You can take chamomile supplements; they're available at most local health food stores. But did you know you can cook with chamomile, too? Look for recipes which contain chamomile as a flavoring. You can use chamomile as an additive to salad dressing, a marinade, or just sprinkle the flowers on your salad.
Printer Friendly