APPLYING YIN-YANG PHILOSOPHY TO FOOD & LIFESTYLE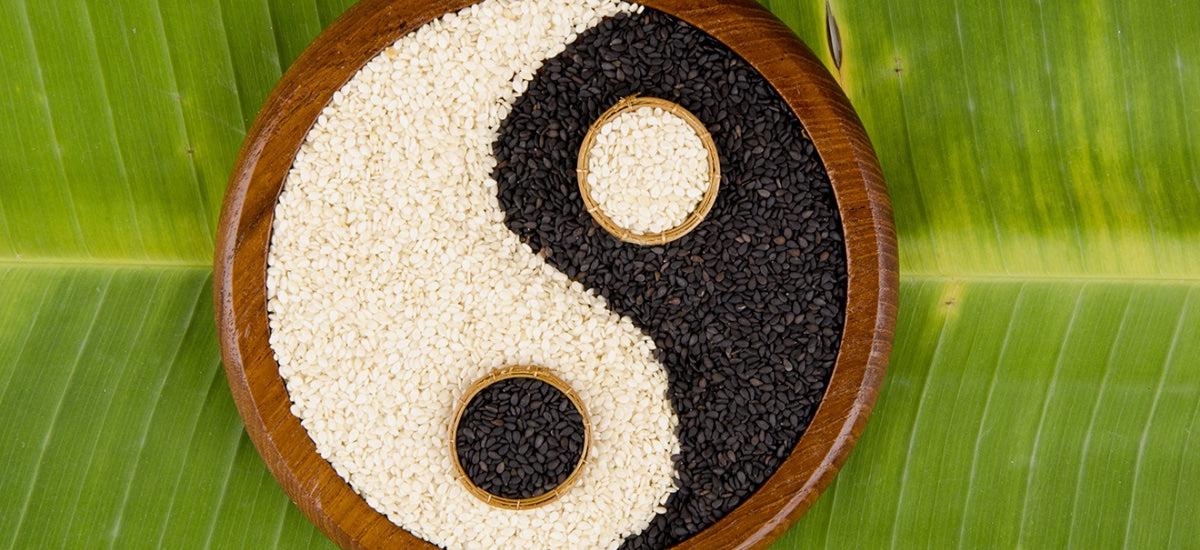 Yin-Yang is an ancient Chinese philosophy that deals with the concept of duality. According to theory, Yin-Yang is present in all of existence. It describes the balance of all things, including diet and lifestyle. 
Yin and Yang are opposites, yet both are needed to achieve harmony. Therefore, Yin and Yang are also interdependent. For example, cold and hot represent a pair—cold is Yin while hot is Yang. Apart they are very different, but one must exist in order to have the other.  They are different, yet complementary.
In terms of food and lifestyle, Yin-Yang works similarly. Balancing your diet appropriately results in greater harmony of the mind, body, and spirit. Plus, many proponents of Traditional Chinese Medicine believe that following the Yin-Yang principle of eating can reverse chronic health conditions and even prevent cancer. 
After consumption, Yin foods lead to a cooling/moistening effect on the body, while Yang foods are warming and drying. Proper balance of Yin-Yang must be based on the individual--considering your unique health and physical condition, geographical location and climate, season, physical activity levels and, ultimately, your personal goals.
For example, in summer, you should consume more Yin (cooling/moistening) foods. The winter requires a diet with more Yang (warming/drying) foods that provide internal heat to fend of cold and illness. Considering the season and climate as well as other factors helps you fuel your body with the foods it needs to function at its best. 
YIN FOODS
Lighter, cooler foods that can make you feel light and happy and sometimes less focused. They include:
Raw
Fruits
Refined carbohydrates
Dairy products
Sweeteners
Alcohol
Caffeine
YANG FOODS
Typically heavier foods that can make you feel grounded, focused, and sometimes more forceful. They include:
Cooked
Eggs
Chicken
Meat
Fish
Salt
BALANCED FOODS
Mostly plant-based foods. These foods offer greater energy and vitality, emotional stability, and better concentration and cognitive functioning. Balanced foods also support immune functioning and gastrointestinal health. They include:
Whole grains (brown rice, quinoa, oats, etc.)
Dark, leafy greens (kale, spinach, collard greens, etc.)
Vegetables (broccoli, mushrooms, squash, etc.)
Legumes and beans (chickpeas, soybeans, etc.)
In addition to choosing Yin or Yang foods based on your body's unique needs, the Yin-Yang or balanced lifestyle also means making more intentional choices about the foods you eat and your lifestyle habits. 
CONSIDER THE FOLLOWING LIFESTYLE TIPS:
Choose seasonal, local, sustainably sourced, and organic foods to maintain balance.
Eat mindfully—that is, chewing foods effectively and avoiding overeating.
Live in a tidy, minimalist home with green plants and circulating fresh air.
Avoid prolonged hot baths or showers.
Go to bed before midnight.
Printer Friendly
---
Also in Volume 55
NUTRITION
Walnuts are a favorite choice of nut for their rich, buttery flavor profile.
RECIPES: VEGAN OTHERS
Walnuts and Raisins Bread – Healthy Vegan French Style Bread.