RECIPES: VEGAN SALADS
ENERGIZING ALMOND + AVOCADO SALAD
Ingredients
1 cup baby spinach
1 cup mesclun greens
1 ripe avocado, peeled and cubed
1 small cucumber, cut into thin coins
1 asian pear, cubed (can also substitute with strawberries, figs, or other favorite fruit)
¼ cup raw almonds
1 tbsp. raw apple cider vinegar
½ tbsp. whole grain mustard
3 tbsp. extra virgin olive oil
1 tsp. salt
black pepper to taste 
For SERVING:
chopped almonds
Instructions
In a large bowl, combine the baby spinach, mesclun greens, cubed avocado, sliced cucumber and cubed asian pear (or other fruit).
Place your ¼ cup of almonds on a sturdy cutting board. Using a large chef's knife, gently rock the knife back and forth over the nuts. (Your dominant hand will hold the handle, while the other one rests atop the knife blade to guide it at the other end). This will give you a rough, rustic chop, and some pieces will be bigger than others. Keep almonds aside.
In a small bowl, mix together apple cider vinegar, mustard, salt, and black pepper. Slowly add oil and stir using a whisk or a fork until dressing is emulsified.
Toss the ingredients in the large bowl with the dressing. When you're done, top the salad with the chopped almonds.
Printer Friendly
---
Also in Volume 5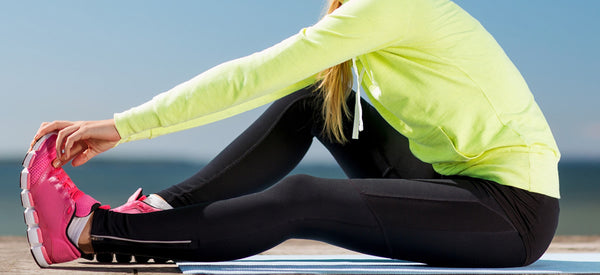 LIFESTYLE
Ever notice how a short brisk walk can be just what you need to get out of a slump, reverse your fatigue or curb that caffeine craving?