BUILDING AN EXERCISE ROUTINE THAT WORKS FOR YOU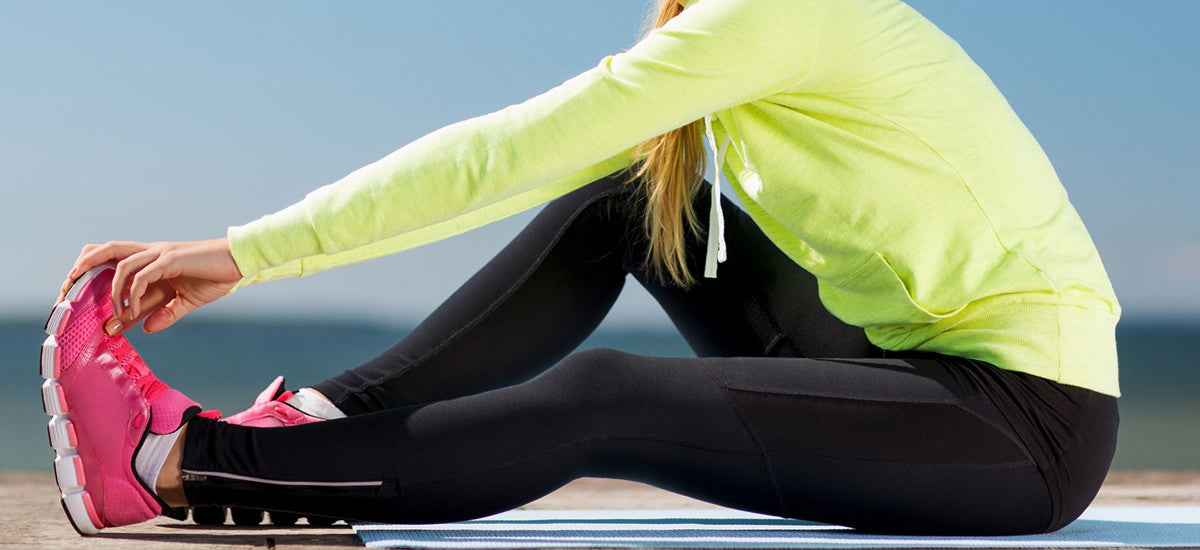 Ever notice how a short brisk walk can be just what you need to get out of a slump, reverse your fatigue or curb that caffeine craving? An exercise routine is a key component of any healthy lifestyle. And the lasting benefits don't just apply to your physique—your mind and mood will see the effects as well.
The benefits of exercise go on and on. A daily routine that involves as little as 30-minutes of movement that release endorphins and get your heartrate going can have a significant grounding effect in all areas of your life. Better sleep, boosted mood, reduced stress and inflammation, and improved immune function are just a few of the noticeable immediate gains. Plus, it'll get you breathing deeply, drinking more water and sweating, which conveniently aids skin health as it flushes toxins out. 
Making an exercise routine that's right for you
Ask, "What are the activities I already do?"
Do you enjoy taking walks with a good friend or find yourself needing a few good stretches throughout the day? Perhaps you enjoy playing in the park with your kids, or going out dancing with your husband. One good way to start to build out an exercise routine is to look at the activities you're already doing. From there, you can add 15 minutes here or 30 minutes there of more structured exercise time, but it's a continuation of the activities you enjoy. 
Take stock of your schedule.
Convenience is key when it comes to making space for movement. That favorite yoga class may make you feel great physically, but if it's all the way across town it may cause more stress than relief. Consider how your movement practice can fit most naturally into your schedule. Find a gym or a yoga studio close to work or home. Or keep a pair of sneakers in your trunk just in case you find yourself with 30 extra minutes to take a quick walk.
Be present with your body.
How are you feeling right now? This is a good question to ask yourself throughout the day. If you're feeling stiff and sluggish, you may be in the mood for movement that involves stretching, like yoga; if  you're having trouble staying focused, consider something to release your pent up energy, like a jog in the park.
Staying in tune with your body on a day to day basis will be crucial in sustaining an exercise practice. While you consider penciling in exercise into your schedule, leave a little wiggle room to be flexible. And take care in seeking out the type of movement that will serve you and feel good in the moment.
Mix up your exercise routine.
From time to time, you may want to stoke up your exercise routine with something new. This can be as simple as adding a few 30-second sprints throughout your jog, or some interval training to raise your heartrate and get the blood flowing. 
Mixing up your fitness routine helps to keep it fun and fresh. Consider signing up for a charity race with a friend, going for certification in a workout practice you're committed to or checking out a boutique fitness studio with fun and funky classes. Some of our favorites are barre-inspired workouts that bring out the dancer in you, city-inspired boot camp workouts and indoor group rowing classes. Allow yourself to get experimental from time to time, you may discover something new you love. And in the least you'll be burning calories and boosting your endorphins. 
Make your exercise routine last.
Exercise nourishes the body, mind and spirit—and skin! The key to any exercise practice is maintaining it. As you fit in a quick crunch session here or seek out a 90-minute yoga class there, make it work for you. 
Remember that a little bit can go a long way, so it's better to move a little bit every day than to overexert yourself and put strain on your body—and your schedule. Being flexible with your schedule and priorities—exercise related or not—will not only reduce your overall stress level, but will also introduce a greater sense of flexibility and ease into your daily life. The key is asking yourself: What will get
me
in the mood to move?
Printer Friendly
---
Also in Volume 5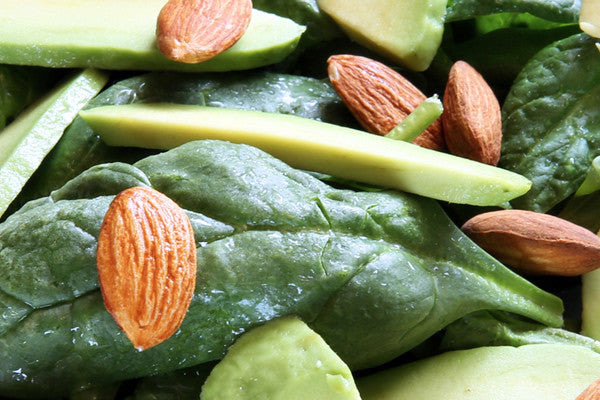 RECIPES: VEGAN SALADS
An effortless way to supercharge your salad with high functioning nutrients.