5 WAYS TO PROTECT YOURSELF FROM HARMFUL ENDOCRINE DISRUPTORS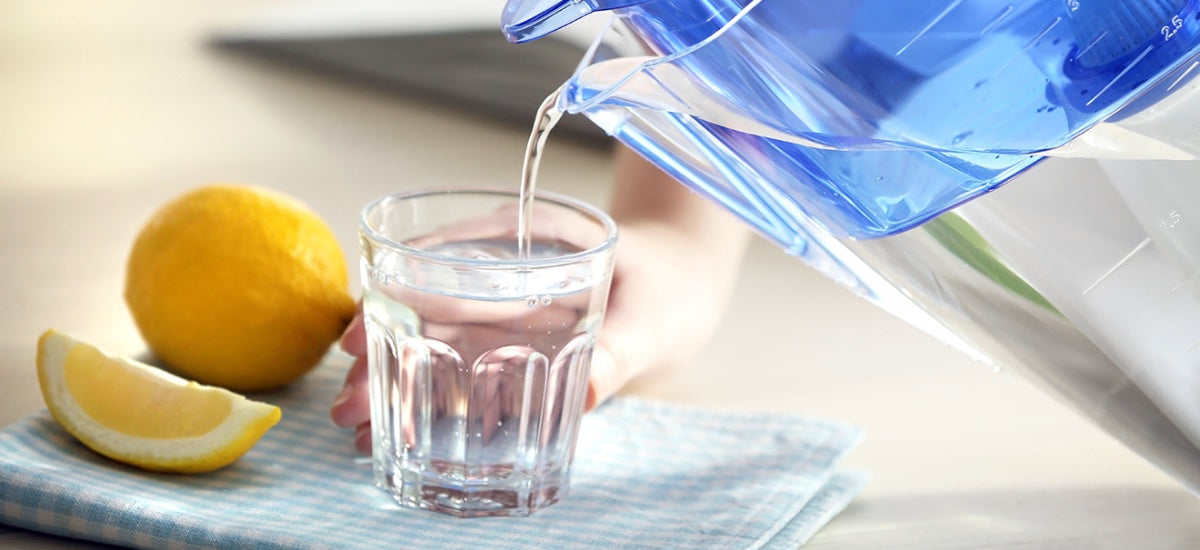 You eat right and exercise daily, but you still can't seem to manage your weight. Your periods are erratic and painful, you have intense PMS, and you've noticed an onset of adult acne.
You may think this is normal, just part of life.
While these symptoms are surprisingly common, they are far from normal. In fact, many of these symptoms are signs of hormonal issues, often caused by endocrine (or hormone) disruptors. 
To understand the impact of endocrine disruptors, let's first explore the endocrine system.
FUNCTIONS OF THE ENDOCRINE SYSTEM
The endocrine system is composed of glands throughout the body that secrete hormones. These hormones send messages from the glands to the cells through the bloodstream. For example, the endocrine glands in the pancreas secrete insulin and glucagon to regulate blood sugar. Estrogen, testosterone, cortisol, and oxytocin are a few other important hormones produced by the endocrine system. 
This vast collection of glands and their hormones are responsible for regulating many bodily functions, including:
Growth
Metabolism
Reproduction
Sleep
Mood 
This is only the beginning. The endocrine system is quite complex, which is why endocrine disruptors pose such a serious threat to our health.
WHAT ARE ENDOCRINE DISRUPTORS?
Endocrine disruptors are chemicals from the world around us that mimic our hormones. When they enter our body, the disruptor interferes with the messages our hormones are trying to send to our cells. This can result in all types of health issues, including weight problems, acne, infertility, birth defects, and cancer. 
These chemicals are all around us. They're found in skincare products, nail polishes, fragrances, pesticides, plastic containers, nonstick and coated pans, mattresses, sunscreens, and household cleaners, to name a few. Overwhelming, right?
The good news is, there's plenty you can do to minimize your exposure to harmful endocrine disruptors.
TOP 5 WAYS TO MINIMIZE YOUR CHEMICAL EXPOSURE 
BUY ORGANIC.
Protect yourself from pesticides and herbicides by opting for organic produce and meat as much as possible. If you can, shop at local farmers' markets and ask the farmers about their food production methods. Learn about which produce is most and least affected by chemicals so you can spend your organic dollar where it matters most.
UPGRADE YOUR COOKWARE.
Nonstick cookware may be convenient, but their treated surfaces can leach toxins, like perfluorinated compounds, into your food. Switch out your nonstick pots and pans for stainless steel and cast iron. Not only are these materials safer, they also last longer.
GO PLASTIC-FREE.
Avoid products that contain BPA, PVC, and PC by swapping your plastic food storage containers and bottles for glass. Plus, choose fresh foods over canned foods to avoid the BPA lining used in many cans.
DRINK FILTERED WATER.
Heavy metals, chlorine, and other toxins are found in our water supply. Reduce your exposure by only drinking filtered water. You can also attach a filtration system to your showerhead so harsh chemicals aren't absorbed through your skin when you bathe. 
SWAP YOUR SKINCARE PRODUCTS.
Many beauty products contain endocrine disruptors, such as parabens and phthalates, which get absorbed by your skin. Check all of your skincare labels and trade in any products that contain chemicals for natural, organic products. Visit Well Within Beauty's website to learn more about our non-toxic, certified organic Super Nutrient Touch-free Face Moisturizer, an all-natural touch-free way to hydrate throughout the day. With extraordinary touch-free, hands-free hygienic application, this certified organic skin-plumping moisturizer provides hydration and radiance whenever your skin may feel dull and dry. Instantly smooths, soothes and softens skin - anytime, anywhere!
For more information on how to limit your exposure to endocrine disruptors, visit the
Environmental Working Group's website
for a list of the most toxic chemicals and ways to avoid them.
Printer Friendly