RECIPES: VEGAN OTHERS
CINNAMON WALNUT BANANA BREAD
Ingredients
For the CINNAMON WALNUT STREUSEL:
1 cup walnuts
¼ cup coconut sugar
2 teaspoons ground cinnamon
¼ cup coconut oil, melted
For the BANANA BREAD:
⅓ cup maple syrup
2 ripe bananas, mashed
½ cup coconut oil, melted
½ cup unsweetened almond milk
2 teaspoons apple cider vinegar
2 cups all-purpose flour (gluten-free)
1 teaspoon cinnamon
½ teaspoon sea salt
1 teaspoon baking soda
Coconut oil, for greasing
Instructions
Preheat the oven to 350F and lightly grease a 9 x 5 x 3-inch loaf pan with coconut oil.
Prepare the Cinnamon Walnut Streusel by placing the walnuts, coconut sugar and cinnamon in a food processor or high-speed blender. Pulse a few times to break up the large pieces of walnuts. Continue to blend for another 20-30 seconds until a fine powder forms.
Transfer streusel to a medium bowl and pour in the melted coconut. Using your hands, mix the coconut oil into the walnut mixture until small crumbs form. Set aside.
In a large bowl, place the maple syrup, bananas and coconut oil. Using a whisk, beat out any large clumps of banana and make sure the mixture is smooth. Pour in the almond milk and the apple cider vinegar and whisk to incorporate.
In a medium bowl, combine the flour, cinnamon, salt and baking soda. Stir the flour mixture into the wet ingredients and use a spatula to make gently incorporate it. Be careful not to overmix.
Pour half of the banana bread batter into the prepared loaf pan. Top with half of the streusel mixture before pouring in the remaining banana bread batter. Sprinkle the remaining streusel mixture on top.
Place in the oven and bake for 45-50 minutes or until a knife or a toothpick inserted into the center comes out clean and the top is golden brown. Let cool for 15 minutes in the pan before loosening the sides with a butter knife and removing the loaf from the pan.
Allow to cool completely before slicing. Bread can be stored in an airtight container in the fridge for up to a week.
Printer Friendly
---
Also in Volume 43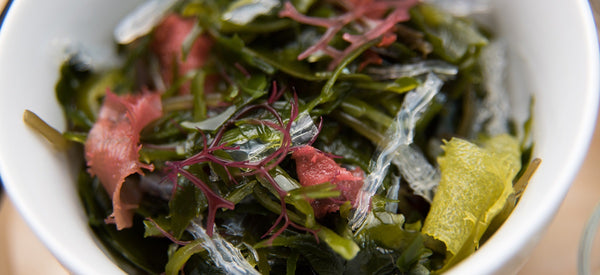 NUTRITION
Have you ever gotten your leg tangled in seaweed at the beach?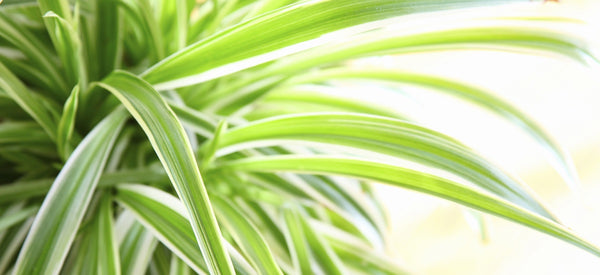 LIFESTYLE
Your home is your sacred space — it's where you relax, sleep, eat, and entertain.