4 HOUSEPLANTS FOR CLEAN AIR & ENHANCED HEALTH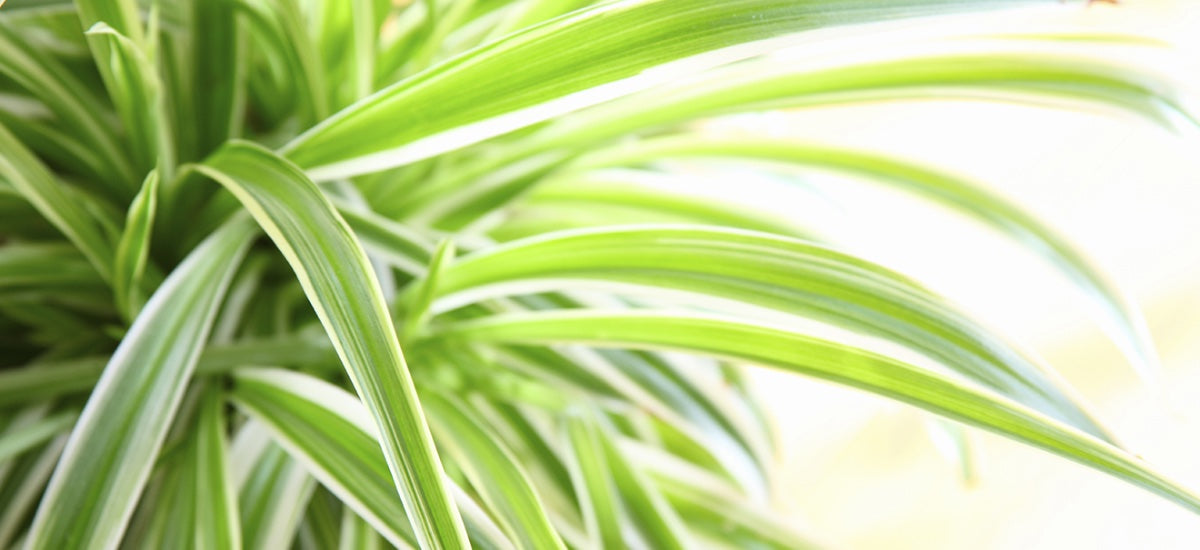 Your home is your sacred space — it's where you relax, sleep, eat, and entertain. You may take great pride in keeping your home clean and organized, but even so, you may be surprised to learn it's full of environmental toxins.
Airborne toxins and chemicals from cleaning products, furniture, paint, and building materials, such as benzene and formaldehyde, can get trapped in your home. Such toxins can wreak havoc on our respiratory system, and even enter the bloodstream as free radicals, which speed the aging process and increase risk of disease. 
In addition, mold and bacteria can easily grow and cause a range of health conditions. This risk doubles in the winter months, when you're keeping your windows and doors tightly shut.
Fortunately, Mother Nature provides us with a natural and beautiful solution: air purifying plants!
BEST AIR PURIFYING PLANTS AND THEIR BENEFITS 
If you're looking to bring plants into your home, consider Well Within Beauty's recommendations for plants that promote clean air and overall health: 
BAMBOO PALM
Touted for removing toxins such as benzene, formaldehyde, and trichloroethylene, bamboo plants are also natural humidifiers. As an added bonus, they can grow quite tall (nearly 12 feet), adding a gorgeous pop of green to any space. 
Transfer bamboo plants to a pot (with drainage holes) that is 2 inches larger than its nursery pot, so it has room to grow. Leave in indirect sunlight and water with filtered water when the soil feels dry. 
BOSTON FERN
These verdant plants remove airborne toxins like formaldehyde and xylene. Boston ferns are another of nature's best humidifiers.
However, such plants need to stay moist to work their humidifying magic, so regular watering and misting are required.  
ALOE VERA
Aloe vera clears the air of benzene and formaldehyde. In addition to its benefits as an air purifying plant, aloe vera contains a gel inside its leaves that is commonly used to treat burns and wounds. 
Aloe plants thrive in dry conditions. Therefore, it's best to keep your aloe plant in a pot with holes so water can drain out. Allow the soil to dry between watering and store in a window with bright light.  
SPIDER PLANT
With a spooky name but a stunning appearance and excellent air purifying abilities, spider plants can help clear benzene, formaldehyde, xylene, and carbon monoxide from your space.
If you don't have much of a green thumb, these durable and adaptable plants may be a good choice for you, as they are easy to maintain and regrow. Spider plants prefer drier soil so bi-weekly watering and indirect sunlight should keep them vibrant and happy.
ADDITIONAL CONSIDERATIONS
Before filling your home with lush, air purifying plants, there are a few things to consider:
Maintenance: All plants have their own requirements for watering and sunlight. When you purchase a new plant, ask for care instructions, or do a Google search to learn more about their needs. GardeningKnowHow.com is a great place to start.
Pets and Kids: Some plants can be poisonous, so be sure to avoid those varieties if you have pets or small children.
Allergies: Certain air purifying plants release pollens and fragrances that may irritate the sinuses. If you're sensitive to environmental allergens, avoid flowering plants.
Printer Friendly
---
Also in Volume 43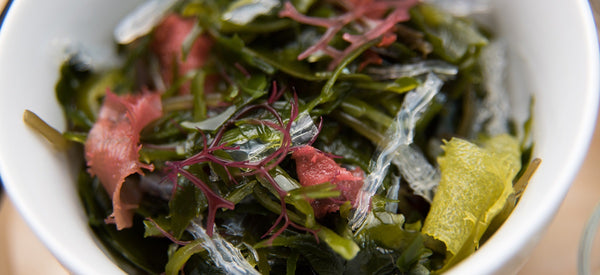 NUTRITION
Have you ever gotten your leg tangled in seaweed at the beach?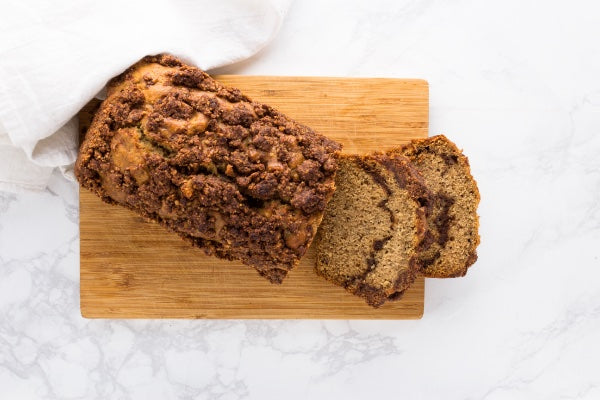 RECIPES: VEGAN OTHERS
This healthy twist on banana bread features two layers of cinnamon walnut streusel by using low-glycemic coconut sugar to give it a deep, nutty flavor.