DISCOVER THE TOP BEAUTY AND HEALTH BENEFITS OF ALMONDS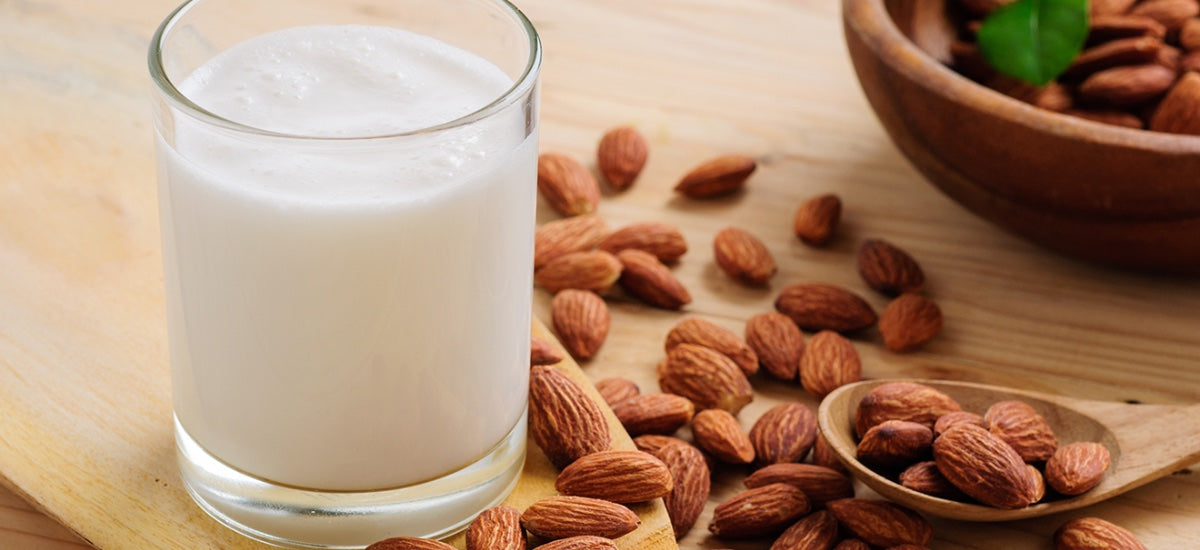 Naturally crunchy and slightly sweet, almonds are a satisfying and tasty snack. Unlike junk food, they're also full of protein and good-quality fats, providing your body with a sustainable source of energy, as well as excellent promoters of skin health and overall wellness. 
To celebrate National Almond Day, Well Within Beauty shares the nutritional highlights and health benefits of almonds—plus, simple and delicious ways you can add them to your daily diet. 
NUTRITIONAL PROFILE OF ALMONDS
Almonds are often touted as a superfood due to their superior nutritional profile. In addition to being an excellent source of protein, fat, and fiber, almonds contain essential vitamins and minerals. The top nutrients include:
BIOTIN: An important B-complex vitamin, biotin converts macronutrients into fuel and energy the body requires for optimal functioning. It metabolizes healthy fats, for example, which are needed to keep the skin elastic and moist and prevent dry skin, acne, and rashes. 
Biotin promotes the production of insulin, which regulates blood sugar. It's also said to lower LDL (or bad) cholesterol and increase HDL (or good) cholesterol.
VITAMIN E: This beauty-boosting vitamin is known to improve the skin by reducing inflammation and protecting the cells from free radical damage. Vitamin E also increases moisture levels and elasticity. Together, these benefits keep the skin youthful and vibrant. As an added bonus, vitamin E improves the moisture level of your scalp, promoting strong and shiny hair. 
Vitamin E also balances cholesterol and hormones, making it vital for cardiovascular and hormone functions. In fact, research suggests that taking vitamin E supplements a few days before and after your menstrual period may reduce uncomfortable PMS symptoms.
MANGANESE: This mineral is a crucial cofactor for prolidase, an enzyme that promotes the skin's collagen production. Manganese also protects the skin from rashes and other irritations, including damage from ultraviolet light.
In addition to skin health, manganese promotes strong bones and may help prevent osteoporosis (bone loss). It also reduces inflammation and joint pain and supports blood-sugar control. 
MAGNESIUM: Proper digestion and rest are two factors that impact skin health—and both can be improved with magnesium. Magnesium eases constipation and promotes elimination. It also relaxes your muscles so you can get your beauty sleep.
What's more, magnesium reduces inflammation, helps balance blood sugar, and boosts nervous system function, which can decrease the risk of depression.
BEAUTY AND HEALTH BENEFITS OF ALMONDS 
This impressive nutritional profile translates to an abundance of beauty and health benefits for your body. Let's review the key takeaways!
Improves skin health and vitality by boosting collagen production and preventing free radical and UV-light damage
Decreases inflammation, thereby reducing skin irritations and reducing the risk of serious illnesses and diseases
Strengthens hair and adds shine by improving the moisture levels of the skin and scalp
Balances cholesterol by lowering LDL and increasing HDL
Regulates blood sugar and insulin, which increases energy and improves the mood
5 WAYS TO ENJOY ALMONDS
Almonds are a versatile snack that can be tossed with grains and greens to increase satiation. They also add protein and texture to vegan dishes. Below, Well Within Beauty shares a few of the best ways to reap the health benefits of almonds.
Keep ¼-cup servings of plain or lightly roasted almonds on hand for an anytime snack.
Sprinkle chopped almonds over cooked grains and oats.
Toss slivered almonds into green salads.
Use almond milk in place of regular milk in cereal, tea, and muesli.
Spread almond butter on sprouted toast, rice cakes, or apples.
Printer Friendly