6 NUTRIENT-RICH FOODS FOR OPTIMAL THYROID HEALTH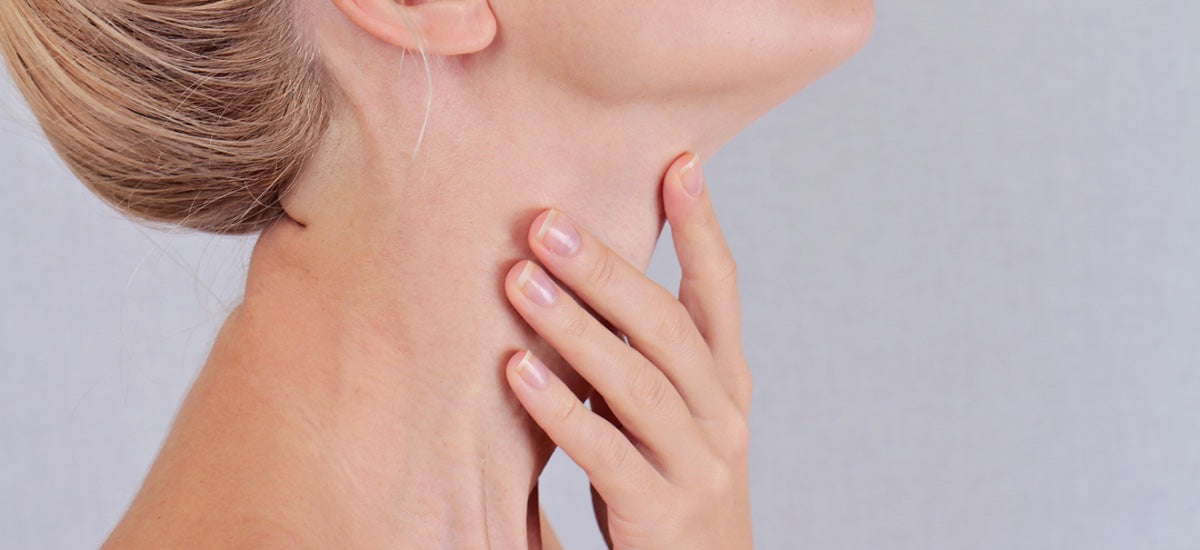 Do you feel tired and sluggish? Are you struggling to lose weight? You could be experiencing symptoms of an underactive thyroid. Conversely, if you're anxious and irritable and have trouble gaining weight, you may be experiencing symptoms of an overactive thyroid. 
But wait—what is the thyroid responsible for? It's an important gland that's part of the endocrine system. The thyroid combines iodine with tyrosine (an amino acid) to produce T4 and T3 hormones, which control the body's metabolic rate, and regulate important functions such as digestion, heart rate, and body temperature.
Many factors can cause the thyroid to be overactive (hyperthyroidism) or underactive (hypothyroidism). For example, autoimmune conditions are common precursors for thyroid issues, and are often caused by endocrine disruptors and environmental toxins, poor diet, and chronic inflammation. Therefore, boosting the immune system, eliminating toxins, reducing inflammation, and healing the gut are all essential for optimal thyroid function.
So how can we accomplish all that? Through a colorful, nutrient-rich diet, full of the best foods for thyroid health!  
WHOLE FOODS FOR THYROID HEALTH
Well Within Beauty shares three foods that can rev up a sluggish or underactive thyroid and three foods that help regulate an overactive thyroid. All of these foods can be added to your diet to promote overall wellness, but be sure to take note of the caveats listed below if you have a specific thyroid condition.
UNDERACTIVE THYROID
The following foods promote healthy thyroid function, however, those with hyperthyroidism should limit these foods as they may further speed up or aggravate an overactive thyroid. 
COCONUT OIL is anti-inflammatory and helps decrease chronic inflammation, which is a precursor to hypothyroidism and other illnesses. Coconut oil also speeds up metabolic function, promotes healthy weight loss, and strengthens the hair.
Use coconut oil as a cooking fat or to season vegetables. You can also add a spoonful to smoothies.
SEA VEGETABLES like kombu and wakame contain iodine, a necessary mineral for your thyroid's hormone production. They're also rich in other essential minerals, including phosphorus, calcium, zinc, and copper. Sea vegetables are known to alkalize the blood, remove heavy metals from the body, and reduce inflammation.
Add a strip of kombu to your cooking water when preparing soups and broths. Remove before serving. Cover wakame or arame in water to rehydrate. Drain, chop if desired, and toss into green salads.
BRAZIL NUTS are a plant-based source of selenium, another mineral that's vital for thyroid health and hormone production. In fact, selenium is needed to convert inactive T4 hormones into active T3 hormones. Selenium also reduces inflammation, which can help decrease autoimmune-related thyroid conditions.
Enjoy Brazil nuts as a snack, or pop a few into your morning smoothies. For a decadent, healthy dessert, try Well Within Beauty's Selenium-Rich Chocolate Pudding.
OVERACTIVE THYROID
The following three foods are helpful for reducing inflammation, a common precursor for thyroid conditions. Those with an underactive thyroid can also consume flaxseeds and berries, but should avoid or limit the use of lemon balm (as it can lower thyroid hormone levels). 
FLAXSEEDS are rich in omega-3 fatty acids, which reduce widespread inflammation and digestive issues, like candida and leaky gut. Leaky gut in particular contributes to chronic autoimmune diseases like Graves' disease, a condition that causes the thyroid to overproduce hormones. By healing the gut, you are addressing the root cause of certain thyroid-related issues.
Ground whole flaxseeds in a food processor or coffee grinder. Sprinkle generously onto salads and vegetables, or add a tablespoon or two into smoothies.
LEMON BALM is an herb related to the mint family. For centuries, fresh herbs have been used medicinally to fight illnesses and diseases. Lemon balm is said to regulate or neutralize an overactive thyroid. It's also antibacterial and anti-inflammatory.
Specialty herb or tea shops often carry fresh lemon balm, which can be made into a healing tea or used to season foods. If you can't find fresh lemon balm, add one drop of organic lemon balm essential oil to warm water or tea.
BERRIES are antioxidant-rich fruits that reduce inflammation and fight free radicals. They're an excellent source of immune-boosting vitamin C, as well as other important vitamins and minerals. Berries are low on the glycemic index so they don't cause a significant spike in your blood sugar.
Strawberries, blueberries, and raspberries make for a colorful, whole-foods based snack or dessert. Enjoy their natural freshness or top with homemade coconut whipped cream. Sprinkle fresh berries over salads, and add frozen berries to smoothies to create a frosty consistency.
BEYOND THE DIET 
In addition to eating the best foods for thyroid health, there are plenty of things you can do to support optimum thyroid function:
Reduce stress.
Get rest.
Move daily.
Eliminate sugar and alcohol.
Avoid endocrine disruptors. (Reduce exposure by purchasing organic produce, and opting for natural and non-toxic beauty products, household cleaners, and laundry detergents.)
To learn more about these lifestyle tips, click here to read 6 Natural Ways to Support Optimal Thyroid Function. 
Subtle changes to your diet and lifestyle can yield big results for your thyroid and overall health. Adopt a few of Well Within Beauty's recommendations in January to support National Thyroid Awareness Month, and note any positive changes that occur!
If you have a specific thyroid condition, speak with your doctor before making dietary changes.
Printer Friendly
---
Also in Volume 37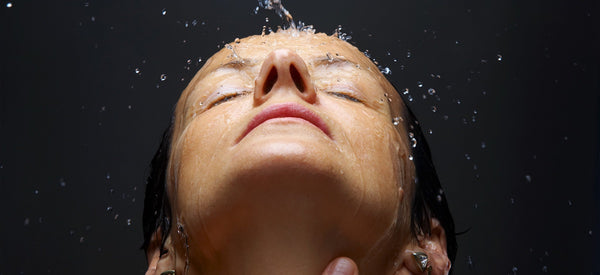 BEAUTY
Did you know that some seemingly-innocent lifestyle habits actually do more to harm skin than help it?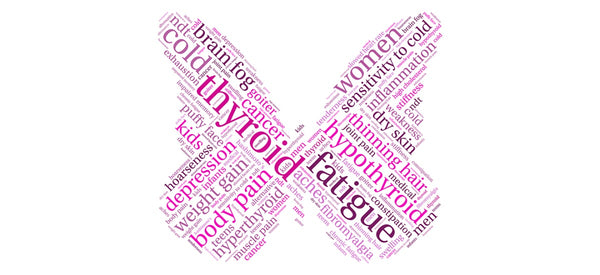 LIFESTYLE
A healthy thyroid is crucial to optimal wellness, yet few of us truly understand its importance.