THE 5 BEST FOODS FOR SKIN HEALTH THIS SUMMER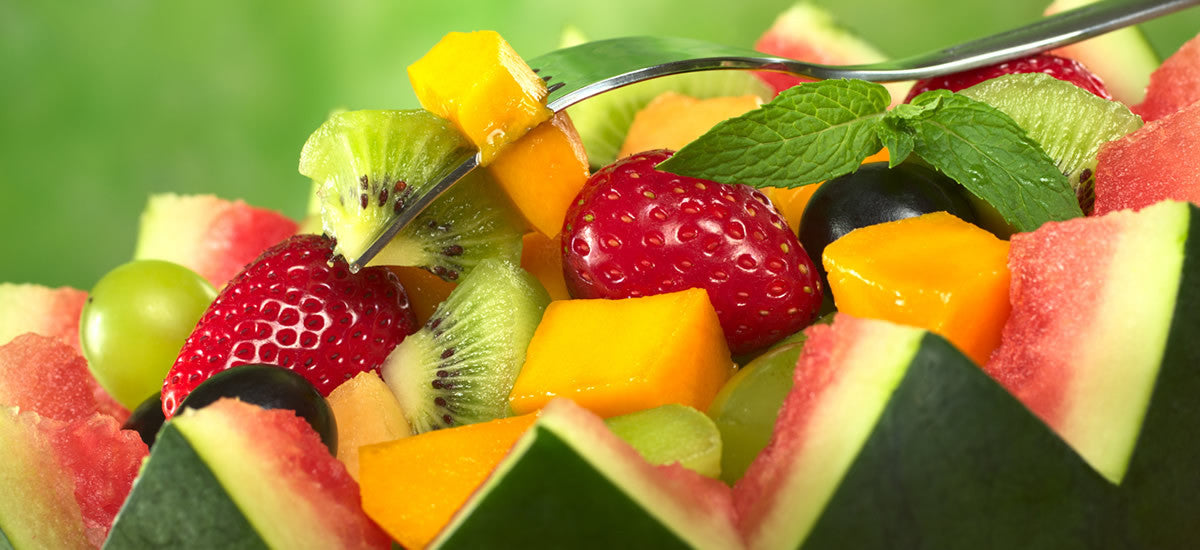 If a radiant complexion is your priority, we encourage you to take advantage of the best foods for skin health this summer. Paired with your normal skincare routine, a plant-powered diet can help you maintain a natural glow. 
Fortunately, it's easy to eat a variety of skin-nourishing produce this time of year. There's an abundance of flavorful, nutrient-rich options on the grocery store shelves and farmer's market stands. 
THE BEST FOODS FOR SKIN HEALTH
Here are our top picks for the best foods for skin health during the hot summer months:
PINEAPPLE (AND OTHER TROPICAL FRUITS)
The high vitamin C content in tropical fruits protects your skin from sun damage and encourages collagen production. Collagen is essential for good skin elasticity. More elasticity means less wrinkles.
BLUEBERRIES
As part of the berry family, blueberries are relatively low in sugar and high in vitamin C and resveratrol, an antioxidant that reduces damage from sun exposure. Blueberries also support hormone balance—and that means fewer pimples and less acne. 
BROCCOLI
In addition to high levels of vitamin C, broccoli contains vitamin E, which builds and helps maintain skin cell integrity.
AVOCADOS
Loaded with healthy fats, avocados provide moisture and vitamins A, D and E. Support your skin's natural oil production and balance by including more avocado in your diet. 
CUCUMBERS (AND OTHER HYDRATING PRODUCE LIKE WATERMELON)
The high water content in cucumbers and watermelon is nourishing and hydrating for the whole body, but especially for the skin. You can even boost the nutrient content and flavor in your water bottle by adding a few slices of cucumber and lemon to sip throughout the day!
MORE TIPS FOR HEALTHY SUMMER SKIN
In addition to eating the best foods for skin health, keep your sugar consumption in check and monitor your sun exposure. 15-20 minutes in the sun per day provides beneficial Vitamin D, but any more than that can leave you vulnerable to sunburn and skin damage—so find shade or put on a hat! And don't forget to eat the whole rainbow of fruits and veggies. The more variety in your diet, the more nutrients your skin will receive.
Printer Friendly