TRY THESE 5 FOOD SWAPS FOR HEALTHY & RADIANT SKIN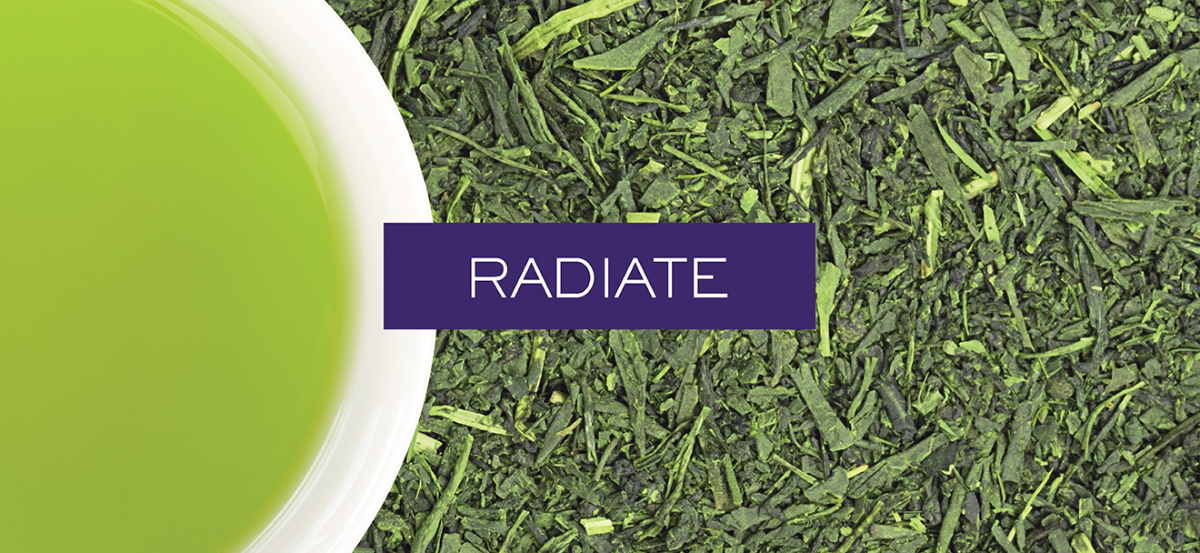 Many of our proactive, health-conscious readers at Well Within are supremely interested in slowing down, or reversing, the signs of aging. If that describes you, be on the alert for a major culprit that's sabotaging your healthy skincare routine: your diet.
As the body's largest organ, your skin is an indicator of your overall physical health. Clear, radiant skin is uniquely linked to what's happening within. A holistic approach to healthy skin involves finding the right balance between the skincare products you use, your personal nutrition, and your lifestyle choices. Poor diet, chronic stress, and a toxic, chemically-laden skincare routine can all negatively impact your skin's natural processes and speed up the aging process.
After you have chosen a skincare regime suitable to your needs, food is one of the most powerful resources you have to enhance your beauty and increase overall wellness. We believe that a whole food and plant centric diet — meaning a diet comprised mostly of whole, unrefined (or minimally refined) plants, fruits, vegetables, legumes, and whole grains, lays the best foundation for healthy skin.
Consuming these nutrient-rich beauty food swaps provides you with vitamins, minerals, antioxidants, and phytonutrients -- all of which promote and support your skin's essential functions and are integral to preventing and reversing the effects of aging.
These are the foods you want to pass up the next time you visit your local market, along with healthy alternatives that nourish your skin for optimal health inside and out:
Processed Foods (High-Glycemic Foods)
Food fits this category if it has been modified from its natural state in any way, which is true for a variety of household staples ranging from crackers and cheese to deli meat. However, for clarity's sake, the most harmful processed foods are those high on the glycemic index (GI). The glycemic index refers to a number assigned to certain foods based on how quickly they raise the blood sugar. High GI foods include cakes, white breads, cereal, pasta, and white rice.
When the blood sugar spikes quickly, more insulin enters the bloodstream, leading to inflammation. Inflammation results in oxidative stress which threatens collagen production and DNA. How does this affect your skin? You have less of the proteins that keep skin looking soft and supple. Without these important proteins, fine lines and wrinkles form, making you appear older.
Eat this instead
Your body requires carbohydrate intake, but your skin will be grateful if you consume this macronutrient in its most healthy and natural form. Select whole food choices that are further down the GI list like whole wheat, bulgur, brown rice, and sweet potatoes. For instance, sweet potatoes are a healthy carb consisting of beta carotene, which converts into Vitamin A retinol and helps repair damaged skin tissue.
Refined Sugar
Since blood sugar spikes interfere with your skin's collagen and elastin production, you'll want to swap out refined sugar in favor of more healthy choices. The form of sugar you consume has an impact on your overall health because the body metabolizes refined sugars differently than natural sugars. Refined sugars rapidly spike the blood sugar, increase inflammation, and ultimately cause premature skin aging. These sugars typically pop up in the diet in the form of sucrose, but can hide behind various names like brown sugar, high fructose corn syrup, corn syrup, beet sugar, ethyl maltol, fruit juice concentrate, agave nectar, and barley malt.
Eat this instead
To slow down aging and preserve your skin's elasticity, opt for the natural sweetness found in whole fruits and vegetables. They do contain natural sugars like fructose with added fiber, water, and other nutrient benefits. Berries, for example, are high in healthy-skin-approved antioxidants. Plus, apples and citrus fruits are good sources of Vitamin C, an essential vitamin that neutralizes free radicals which prematurely age skin. If you're craving a sweet treat, reach for dark chocolate which is also antioxidant-rich and loaded with flavonols that protect the skin from sun damage and improve skin hydration.
Fried Foods
For ages, researchers and dermatologists have questioned the role greasy, fried foods play on skin. Whether French fries trigger acne breakouts depends on which source you turn to, regardless, we know that fried foods are harmful to both your waistline and overall health. These foods increase your risk of heart disease and Type 2 diabetes, and promote free-radical damage. Foods cooked at high temperatures such as fried foods also contain harmful compounds known as advanced glycation end product (AGES). These compounds accumulate in the body as we age, leading to chronic inflammation and skin aging.
Eat this instead
Not all fats are equal. To promote healthy skin, skip the saturated and trans fats found in deep-fried foods. Elect to cook and dress food with polyunsaturated fats, mainly those with omega-3 fatty acids from olive oil, walnuts, and coconut oil, which is another source of healthy fat that promotes lustrous skin. 
Non-organic Dairy
Non-organic dairy often contains antibiotics and added hormones which can alter your body's natural hormone balance. These added hormones stimulate oil glands on the skin's surface and create an environment for acne breakouts. Switching out cow's milk may be just the jumpstart your body needs to support greater health and beauty.
Eat this instead
If you aren't interested in completely removing dairy from your diet, go for organic sources of milk, yogurt, and cheese. Otherwise, your skin may thank you by introducing nut milk alternatives such as almond milk. It's an excellent source of zinc that promotes skin healing as well as Vitamin E which reduces sun damage.
Caffeine
Caffeine functions like a diuretic, pulling water from your body and drying out the skin in the process. The result is dull, dry, dehydrated skin that makes you look years older than you are. What's more, caffeine also jump-starts the body's "fight-or-flight" response, producing harmful stress hormones that contribute to excess oil on the skin's surface, leading to more breakouts.
Eat this instead
Green tea is a great beverage to reach for instead of coffee. Your body will still get a caffeine energy boost along with the added benefits of polyphenols that help enhance your skin's moisture retention, fight free radicals, and slow down the aging process. First thing in the morning, as an added beauty bonus, you can also try warm lemon water which helps flush out your body's toxins, reduces inflammation, and supports your skin's natural functions.
By removing foods that contain toxins and synthetic additives, and adding back nutrient-rich foods that support optimal skin health and overall wellness, we are addressing beauty as nature intended--from the inside out.
Printer Friendly
1 Response