CLEAR YOUR SKIN NATURALLY WITH THESE 10 FOODS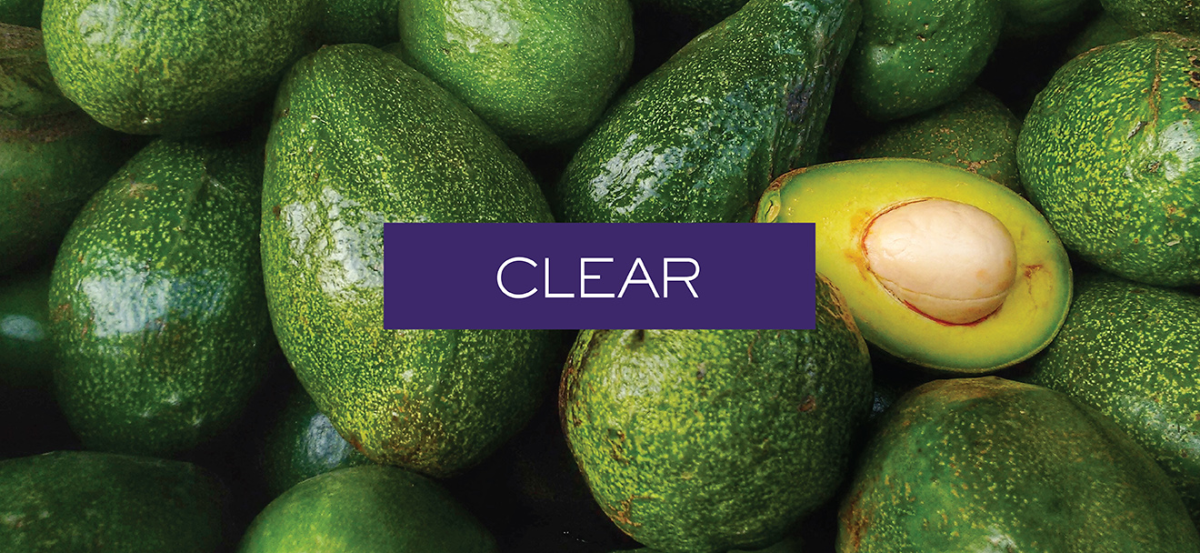 Sun exposure, toxic skin care products, and high stress levels are just a few of the reasons your facial skin may become irritated or break out. The foods you eat pack a one-two punch of protecting skin from these factors and renewing damaged skin. Achieve clearer skin by removing processed, salty, and sugary foods from your diet. Instead, eat more of these foods that nourish and protect skin from within. 
BRAZIL NUTS
Not getting enough minerals like selenium in your diet can exacerbate skin problems. Brazil nuts are a natural source of selenium, which protects and repairs skin at the cellular level. Vitamin E is yet another nutrient found in Brazil nuts that clears skin by fighting free radicals that damage healthy DNA.
TOMATOES
The antioxidant lycopene is responsible for tomatoes' bright, rosy color. It stimulates blood circulation so that damaged skin cells receive the necessary nutrients they need for repair. Eating tomatoes also stimulate the production of collagen, thanks to its Vitamin C content. Collagen is an important skin protein that prevents wrinkles by keeping skin firm and smooth. 
NETTLES
Nettles are important for reducing inflammation that triggers flare-ups in skin conditions like rosacea, acne, or eczema. This herb also features an abundance of antioxidants that revive damaged skin cells. Reap the benefits of nettle leaves by consuming them in tea or in capsule form. 
RED GRAPES
Red grapes get their pigment from the flavonoid anthocyanin found in their skins. Anthocyanin has amazing anti-inflammatory properties that can help reverse and treat skin problems. This special compound also helps prevent the breakdown of collagen, minimizes free radical damage, and protects skin from ultraviolet damage.
AVOCADO
A lack of linoleic acid in the sebaceous glands of the skin has been linked to an increase in breakouts. The avocado is an excellent source of linolenic acid as well as healthy monounsaturated fats that regulate sebum production and deliver natural moisturization. Avocados also contain Vitamin E, which is important for reducing the effects of UV exposure on skin. 
KOMBUCHA
The probiotics found in Kombucha reduce inflammation and boost your body's immune response so it can more effectively combat skin conditions. This fermented drink also benefits skin texture, tone, and brightness, helping you enjoy a more radiant complexion naturally.
CHIA SEEDS
Chia seeds are a natural source of omega-3 fatty acids that benefit the structure of your skin and provide natural moisture. The seeds fight inflammation in the body, thereby reducing facial redness and breakouts. Chia seeds are an antioxidant-rich food due to their high phenolic content, which fights the signs of premature aging and fosters skin cell repair.
BEANS
Unlike refined carbohydrates such as white breads and rice, beans are a source of complex carbohydrates that promote the body's natural digestion and detoxification processes. A healthy gut is able to work more effectively at removing toxins and free radicals that jeopardize skin health. Beans are also a great source of biotin, which promotes a more youthful looking complexion. 
BERRIES
Berries are another natural source of anthocyanins, the powerful antioxidants that prevent premature aging and reduce inflammation. Blueberries, strawberries, cranberries, and raspberries also contain Vitamin C, which promotes the health of your skin's outermost protective barrier.
TURMERIC
Turmeric offers a number of amazing benefits for skin. Use it in your food to get a naturally clearer complexion, less scarring, and less noticeable pores. This spice also provides anti-inflammatory benefits, which can lead to an overall reduction of breakouts.
Printer Friendly