RECIPES: VEGAN MAINS
BAKED EGGPLANT PARMESAN STACKS
INGREDIENTS
For the "CHEESE" SAUCE:
1 ½ cups soaked and drained cashews
3 tablespoons nutritional yeast
1 teaspoon garlic powder
½ teaspoon sea salt
1 ¼ cups water
For the MARINARA:
1 tablespoon olive oil
1 large shallot, finely diced
1 clove garlic, finely minced
1 tablespoon fresh oregano, chopped
12 ounces strained tomatoes
1 tablespoon dried parsley
½ teaspoon sea salt
1 teaspoon ground black pepper 
For the EGGPLANT:
1 large eggplant, sliced into ⅓" thick sliced
1 tablespoon sea salt, divided
4 tablespoons flax meal
8 tablespoons water
¼ cup arrowroot powder (or gluten-free cornstarch)
1 ½ cups gluten free panko breadcrumbs
1 teaspoon dried oregano
8 fresh basil leaves 
INSTRUCTIONS
Preheat the oven to 400F. Line a baking tray with parchment paper.
Place the eggplant slices on a plate lined with a paper towel. Sprinkle with half of the tablespoon of sea salt for the eggplant. Let eggplant sit for 15 minutes so that the moisture can be drawn out.
To make the cheese sauce, combine all ingredients in a food processor or high-speed blender and process for 5 minutes or until smooth. Set aside.
To make the marinara sauce, add the oil to a medium saucepan and heat over medium heat. Once hot, add the shallot and cook for 3 minutes. Then add the garlic and oregano and cook another 2 minutes.
Pour in the strained tomatoes and parsley. Bring to a low boil, reduce the heat to low and simmer for 10 minutes. Stir in the salt and pepper.
While the marinara sauce cooks, finish preparing the eggplant. In a small bowl, whisk together the flax meal and water until well combined. Set aside for 10 minutes or until a gel forms.
Place arrowroot powder and breadcrumbs on two separate plates or dishes. Add the remaining salt and oregano to the breadcrumbs and toss to combine.
One at a time, lightly dip the eggplant slices into the arrowroot powder so that you can cover each side. Tap off any excess before dipping in the flax and water mixture. Toss in the breadcrumb mixture before placing on the prepared baking tray. Do the same for each eggplant slice.
Place the eggplant in the oven and bake for 20 minutes, flipping once. Eggplant is done once the breadcrumbs are golden brown.
To create the stacks, layer slices of the eggplant with the marinara sauce, cheese sauce and basil leaf. If desired, heat the cheese sauce prior to serving in a small saucepan over low heat.
Printer Friendly
---
Also in Volume 72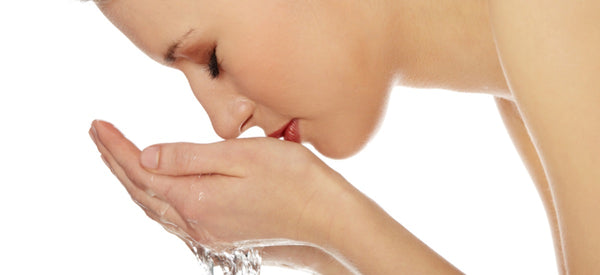 BEAUTY
Recognizing which best practices support skin health and following them consistently are necessary for overall well-being.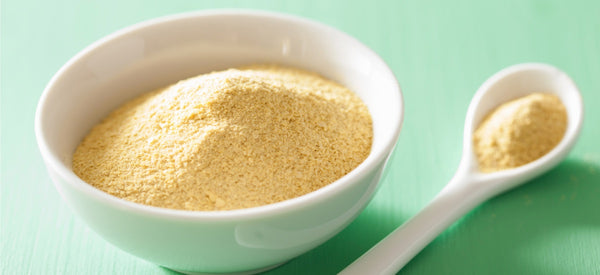 NUTRITION
We're always looking to broaden our culinary horizons—and our nutritional boundaries as well. If you delight in savory, cheesy toppings...