10 HEALTH & WELLNESS BENEFITS OF BIOTIN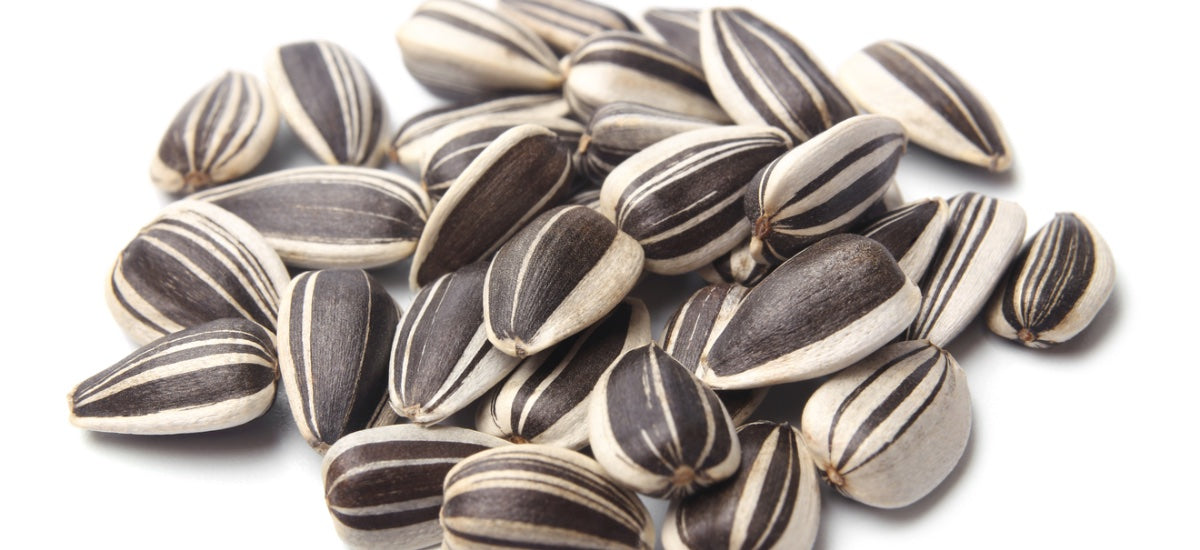 Vitamin B7, better known as biotin, is a water-soluble vitamin. This means that the body cannot store it. It's steadily eliminated from the body, so you need to ingest it quite regularly to maintain an adequate intake. Biotin has many health benefits and plays many important roles in the body, such as acting as a coenzyme that supports the metabolism of amino acids, fatty acids, and glucose. 
Many people know about its incredible benefits for skin, hair, and nails, but this vitamin offers so much more. Here are 10 health and wellness benefits of biotin.
HEALTH BENEFITS OF BIOTIN
PROMOTES THYROID FUNCTIONING
Poor thyroid health impairs metabolic functioning, jeopardizes tissue and bone maintenance, and negatively impacts digestion. Getting enough biotin supports the thyroid gland, so the body can produce and regulate hormones that control all of these biological processes.
SUPPORTS HEART HEALTH
Biotin plays a critical role in preventing heart disease by fighting inflammation throughout the body and reducing risk of atherosclerosis. Also, because biotin is essential to metabolic functioning, it helps metabolize blood lipids. What this means is it helps lower bad cholesterol, and increases good cholesterol.
ALLEVIATES BRITTLE NAILS
Weak, splitting nails are a common problem for many, which may occur partly due to deficient levels of biotin in the blood. Research has shown that people with brittle nails benefit from eating more biotin-rich foods or supplementing with biotin. Some evidence suggests that biotin can drastically improve nail thickness and strength. 
ENHANCES METABOLIC FUNCTIONING
Biotin is incredibly important for the body's proper use of energy. It's one of the many nutrients needed to produce enzymes that convert food into energy. It also supports a healthy metabolism by helping to convert glucose into fuel in a process called gluconeogenesis. Biotin is also required to metabolize and use fatty acids and amino acids to perform a number of bodily functions.
PROMOTES TISSUE GROWTH AND REPAIR
When bodily tissues are damaged by infection, injury, or free radicals, biotin is vital to the process of repairing these tissues and stimulating growth. It helps with the regeneration of a variety of tissues, including skin and muscle. B vitamins like biotin also minimize inflammation at the source of injury, so healing and repair can take place.
TREATS HAIR LOSS
When combined with zinc, biotin has been shown to improve the symptoms of alopecia areata in both children and adults. The vitamin may also treat thinning hair and promote the growth of healthier, more lustrous locks. 
BALANCES BLOOD SUGAR
Some research has suggested that in conjunction with chromium, biotin can help alleviate the symptoms of Type 2 diabetes. Individuals taking both supplements experience lower blood sugar levels. However, the verdict is still out as to whether biotin offers this effect when taken alone.
PROMOTES SKIN HEALTH
As the body's largest organ and a primary source of protection against the external world, the skin requires nutritional support from vitamins like biotin. Being deficient in biotin can lead to problems like dryness, redness, and irritation that weaken the skin's ability to act as a protective barrier. Obtaining adequate levels of biotin promotes overall skin health.
BOOSTS COGNITION
B-vitamins like biotin have been linked to brain health. Biotin's role in glucose metabolism and the production of adenosine triphosphate (ATP) ensures that the brain gets the fuel it requires to function properly. ATP is also necessary for synaptic activity and plasticity— key functions in memory and cognition.
RELIEVES MILD DEPRESSION
Deficient levels of biotin may contribute to mild depression in some people. Eating foods rich in biotin or taking supplements may reduce the symptoms associated with mood disorder and enhance quality of life for people affected by them. 
BEST WAYS TO BENEFIT FROM BIOTIN
The recommended daily allowance of biotin, according to the National Institutes of Health, is 30 micrograms per day for adults. Biotin can be found in many plant-based foods, such as: 
Legumes- 100 g: 40mcg (133% DV)
Raspberries- 1 cup fresh: 2.34 mcg (8% DV)
Swiss chard- ½cup cooked: 5.2 mcg (17% DV)
Cauliflower- ½ cup raw: 2 mcg (6% DV))
Pecans- 100g: 28 mcg (93% DV)
Sunflower seeds- 100g: 66 mcg (220% DV)
You can also increase your biotin intake with dietary supplements such as Planted in Beauty's
INSIDE OUT SKIN WELLNESS
, which features biotin in addition to other minerals, water-soluble vitamins, and antioxidants. This ingestible nutritional supplement provides hydration, nourishment and antioxidant protection as a complete program that promotes skin health from the inside out. Consult with your doctor prior to starting a new supplement regimen, especially if are pregnant, nursing, taking other medications and/or preparing for a medical procedure.
Printer Friendly