HOW HEALTHY LIVER FUNCTIONING BENEFITS SKIN HEALTH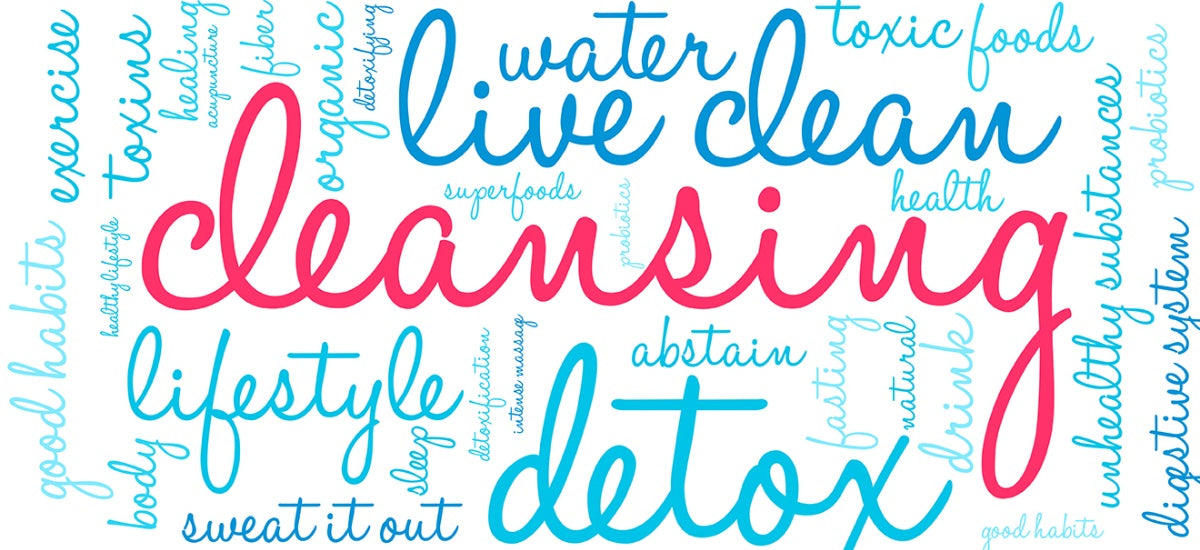 Positioned in the upper right part of the abdominal cavity, the liver is responsible for many important bodily processes, one of which is its role in breaking down harmful substances so they can be eliminated through the bile or blood. If the liver is unable to function as the body's main detoxifier, toxins must be released through other channels, namely through the skin.
THE CONNECTION BETWEEN THE LIVER AND THE SKIN
When the skin is forced to remove toxins that should be eliminated by the liver, problems may arise. These problems show up on the skin in the form of acne, eczema, dermatitis, hives, premature aging (i.e. fine lines and wrinkles), psoriasis, rashes on the body, and rosacea among other issues. Many people reach for topical medications to treat these issues, but they may not completely solve the problem on their own. You must incorporate practices that support healthy liver functioning combined with a good skin care regimen to effectively treat skin problems caused by poor liver functioning.
WAYS TO SUPPORT A HEALTHY LIVER 
You can make positive changes to your lifestyle that support the health of your liver and your skin. Even a few small changes can have a dramatic impact on how well your liver functions on the inside, and ultimately how your skin looks on the outside.
HYDRATE PROPERLY
Help your liver remove impurities by flushing it with water. The rule of thumb is to drink half your body weight in ounces to detox your liver and stimulate the digestive process. If you're extremely active, your body may need up to 100 percent of your body weight in ounces to be fully hydrated. Add fresh lemon juice to your water—and drink it at room temperature or warmer—to alkalize the body and boost detoxification.
DRINK ALCOHOL IN MODERATION
Alcohol's impact on health is heavily debated. One camp argues that alcohol is a toxin, while others believe moderate consumption helps prolong life, particularly due to the cardiovascular benefits of beverages like wine. Researchers also dismiss the idea of abstaining completely since alcohol acts a "social lubricant," fostering connections and relieving stress. However, drinking in excess may compromise your liver's health, drink alcohol in moderation. Also, when you do drink alcohol, it may help to drink a glass water after every alcoholic beverage to help flush the alcohol from your system. 
EAT MAINLY PLANT-BASED FOODS
Help your liver detox by fueling your body with clean, whole, plant-based foods, such as raw nuts, fresh fruits and antioxidant-rich leafy green vegetables. Also, go for liver-friendly choices like garlic, onion, broccoli, kale, and squash that are rich in vitamins A and C as well as sulfur. Eat some of these vegetables raw in order to absorb their full nutritional content. Whenever possible, reach for organic foods to limit your toxin exposure in foods prone to greater levels of pesticides. 
EAT ONLY HIGH-QUALITY ANIMAL FOODS
Overall, you'll want to reduce consumption of meat, eggs, and other animal foods because a poorly functioning liver may have trouble breaking down the amino acids found in these foods. However, when you do eat these foods, choose higher-quality products that don't introduce harmful chemicals to the body. Opt for hormone-free, antibiotic-free, and humanely raised animal products instead. 
TRY HERBS AND TEAS
Various herbal supplements have been associated with healthier liver functioning. You can take these supplements from high-quality capsules or use the herbs to make tea. These detoxifying herbs include nettle, dandelion root, and milk thistle.
STIMULATE TOXIN RELEASE
You can help your liver detox by removing toxins through sweating. Regular physical activity also helps the liver do its job because it stimulates the digestive system. Get outside and go for a run, try a new and challenging workout in the gym, or spend some time in the sauna to aid detoxification.
Printer Friendly