THE IMPORTANCE OF ORGANIC SKINCARE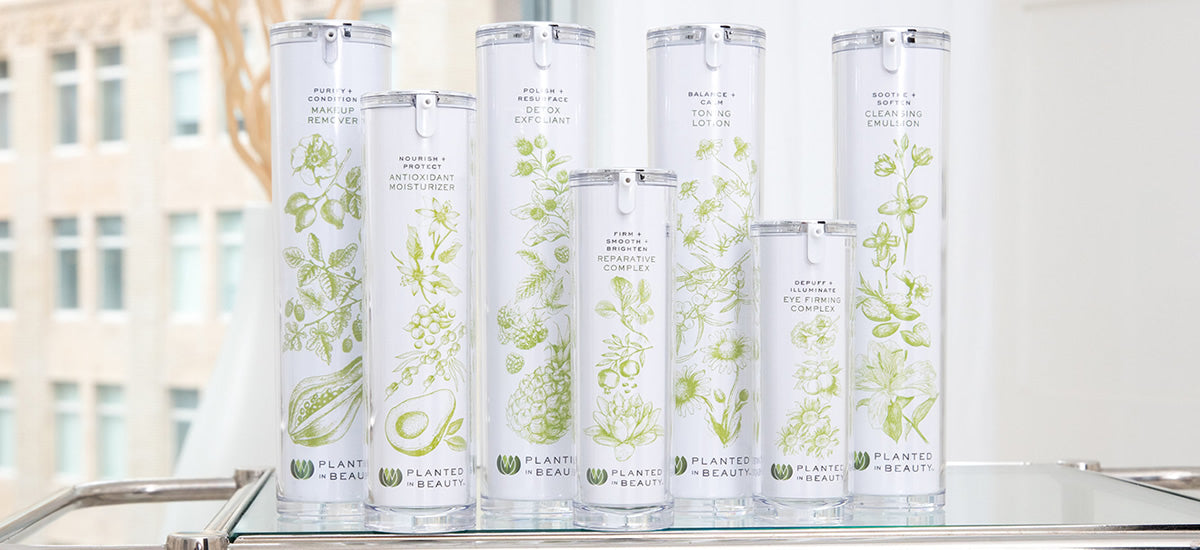 By Kristen Link
Today there are more skin and beauty products on the shelves than ever before. From redness reducing to wrinkle smoothing, this means there are also more choices than ever before for organic skincare products to incorporate into your beauty routine.
But another important choice, especially if you are looking to improve your overall wellness, is whether to purchase conventionally made products or organic and plant-based products. From healthier skin to a deeper appreciation for our environment, below are some reasons to consider switching to organic beauty. 
POSITIVE PERSONAL HEALTH IMPACTS
First, in addition to adopting a healthy lifestyle, integrating organic skincare products into your beauty regime helps you achieve glowing, radiant skin. Just as nutrient rich food should be abundant in your diet, nutrient rich products can do powerful things for your skin and health.
The truth is, however, many conventional beauty products contain questionable ingredients and often use fillers that provide no benefit to your skin. Many  prominent ingredients, including phthalates and parabens, have been listed as some of the "Dirty Dozen Endocrine Disruptors" by the Environmental Working Group (EWG). Endocrine disruptors can be responsible for harmful disruptions in hormone balance which can lead to complications such as reproductive disorders and lowered fertility. Studies have linked the use of phthalates and parabens, which can be found in both personal care products as well as certain household items (such as plastic containers) to an increase in certain cancers.
While it can be worrisome knowing that these ingredients could be present in your conventional beauty products, an additional benefit of switching to organic skincare and beauty products is a peace of mind from knowing that you are nourishing your skin with natural ingredients that are good for both you and the environment.
ENVIRONMENTAL IMPACT
Everything in our environment is cyclical meaning what we put on (and therefore in our bodies) eventually makes its way back to the earth. Through run off in our water supply or particles dispersed in our air, chemicals contained in conventional beauty products can be released and absorbed by the earth. Once released into the environment, these chemicals are not as easily broken down and therefore contribute to ongoing damage and pollution.
Luckily, an increase in consumer interest for environmental safety has led to progressive legislation and awareness around some of these harmful ingredients. One of those ingredients, polyethylene, is a key plastic ingredient used to create the small exfoliator beads used in facial and body scrubs. Since these synthetic beads do not break down the same way natural exfoliators do, trillions of microbeads have been released into our waters and can end up being ingested by wildlife. Due to growing concern about this pollutant, legislation was passed that required the use of these synthetic beads to be phased out by the middle of 2017.
By reducing and limiting the amount of conventional beauty products and instead opting for more natural and organic products, you can help ensure that the cyclical nature of our environment help remains pure and unadulterated while still providing a great benefit to your skin. 
Kristen Link is a Certified Integrative Health Coach who helps individuals develop a deeper understanding of their personalized food and lifestyle choices to live a more sustainable, healthier, balanced, and fulfilling life. Learn more at
http://wellnessbykristen.com/
Printer Friendly
---
Also in Volume 33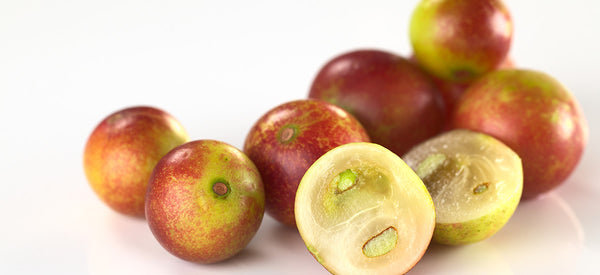 NUTRITION
As a skin care ingredient, the potent antioxidant and anti-inflammatory activity in camu camu extract has major benefits for maintaining skin health.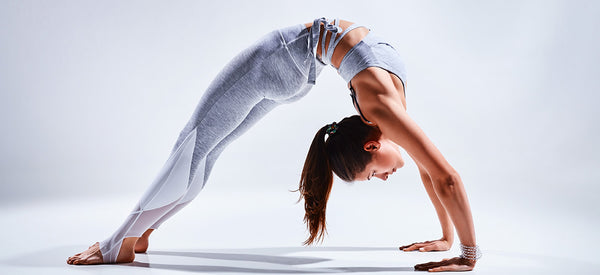 LIFESTYLE
Beyond strength and flexibility, a regular yoga practice tones the whole body—including the largest organ, your skin.