BEAUTY
6 Tips for Glowing Skin
1. Eat Fruits Rich in Vitamin C
Vitamin C is a crucial element to any skin-healthy diet. It helps boost collagen production to keep your skin taut and wrinkle-free. Your body can't store vitamin C, though, so you need a daily dose. In addition to citrus fruits, try strawberries, guava and bell peppers (they're technically a fruit).
2. Switch to Olive Oil
Make your cooking more skin-friendly by substituting olive oil for other fats whenever you can. Olive oil contains essential fatty acids that help your skin stand up to damage from the sun and stay hydrated. Try using olive oil for sautéing, and with a splash of vinegar as a replacement for your salad dressings.
3. Protect Your Skin From the Sun
A sunburn isn't the only problem with going out unprotected. Even a little bit of UV damage each day can add up to aging, dull skin over time. The sun's intense rays cause age spots and freckles, and it also breaks down the skin's natural elastin, which means your skin will sag and form wrinkles earlier. Avoid the "high sun" times, and when you are outside, wear a wide brim hat and long sleeves when you can, and use all natural sunscreen on your face.
4. Get Your Beauty Sleep
You might think you can get by with less, but your skin is begging you for a full eight hours of sleep each night. Your body rebuilds collagen while you rest, and additional blood flows to your skin to create that healthy glow while you're sleeping. You'll also avoid dark circles under your eyes when you close them more often.
5. Work Up a Sweat
You probably already know this, but it's so important that it bears repeating: Exercise is good for you. In addition to keeping your heart strong, a daily dose of cardio is good for your skin. Anything that gets your heart pumping will also keep blood flowing to your skin, providing extra oxygen and nutrients for healing -- and the glow you're after. Jogging, walking, swimming, hiking, cycling and dancing are all great choices.
6. Add Yoga to Your Routine
By working some yoga stretches into your pre-bedtime ritual, you can meet two healthy skin goals at once. You'll be providing your skin a treat, and you'll help your body relax to drop off to sleep (which will also be great for your skin). The best poses for radiant skin are inversions; anything that encourages your blood to flow downward into your head and face is a great choice.
Healthy, glowing skin is within reach. With a few simple changes to your routine, you can get the radiance you so richly deserve.
Printer Friendly
---
Also in Volume 3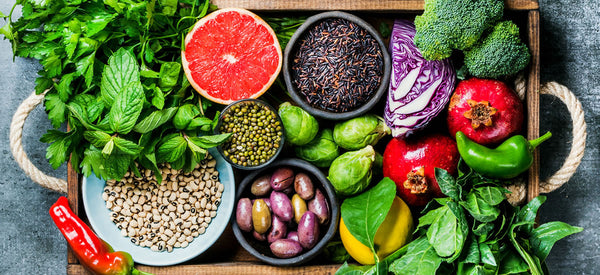 NUTRITION
Many of our proactive, health-conscious readers at WELL WITHIN are supremely interested in slowing down, or reversing, the signs of aging.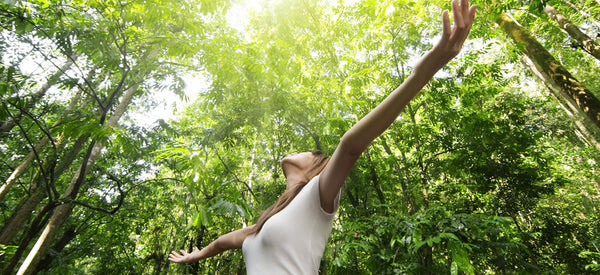 LIFESTYLE
The average American spends more than 90% of her time indoors.