HOW TO DECLUTTER YOUR HOME: 3 SIMPLE STEPS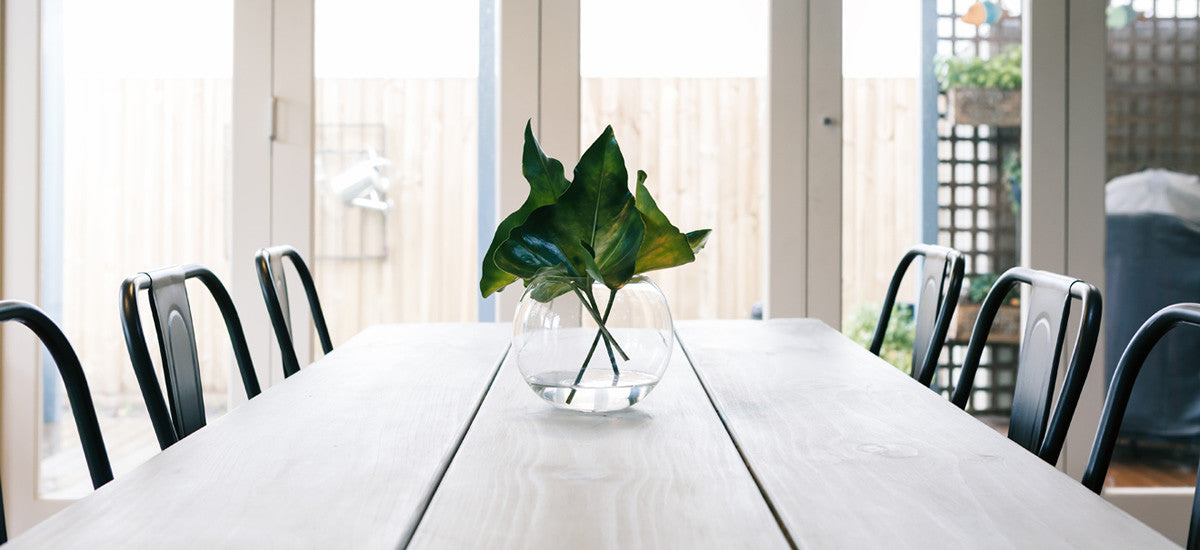 Decluttering is like detoxing. It offers a way to remove excess and clear obstacles so you can move through your life with ease. Imagine what it would feel like to have a closet only full of clothes that fit you well. How much time would you save if you didn't have to rummage through old jeans from high school and suits you haven't worn in decades just to get dressed in the morning?
Another benefit of decluttering is progress. When you make space in your life (physically and energetically), you also make room for new ideas and opportunities to flourish. As author Eleanor Brown said, "Clutter is not just physical stuff. It's old ideas, toxic relationships and bad habits. Clutter is anything that does not support your better self."
A decluttering project might sound like a lot of work, but there's no need to let the process daunt you. Simply set your own pace. Take as much time as you need to declutter your home and watch your space transform into tranquility.
Let's get started...
1. SET ACTIONABLE GOALS
Make a list of all the item types you want to declutter, such as clothes, books and papers. Then, gather every item from each category from all the rooms in your house. Begin sorting (see Step 2).
Tackle one item type at a time, crossing each off your list as you go. This will help you build momentum.
2. USE OR LOSE
Whatever you choose to keep should have a designated spot. If you don't have a place for everything, organizational tools and storage containers will come in handy.
Next, decide what to do with the items you no longer need. Create bins for each category:
Trash
Recycling
Donations
To sell
 Discard the contents of the bins accordingly.
3. TAKE THE JOY TEST 
It's inevitable that certain items will make you feel stuck because they have special meaning. Crafts your kids made or mementos from your grandparents may be adding to the clutter, but aren't easy to toss.
This is where Marie Kondo's test (from The Life-Changing Magic of Tidying Up) can help declutter your home. As you go through your belongings, hold up each item and ask yourself if it "sparks joy." If it does, find a proper place for it or display it with pride. Otherwise, pop it into one of your discard bins.
DECLUTTER YOUR HOME—PERMANENTLY
The takeaway from all this? Don't be afraid to let things go. Recognize that items with sentimental value had a purpose at one point in your life, but it's okay if they're not serving you anymore. The benefits of a decluttered home (and mind) are more valuable than holding on to stuff you no longer need.
Printer Friendly